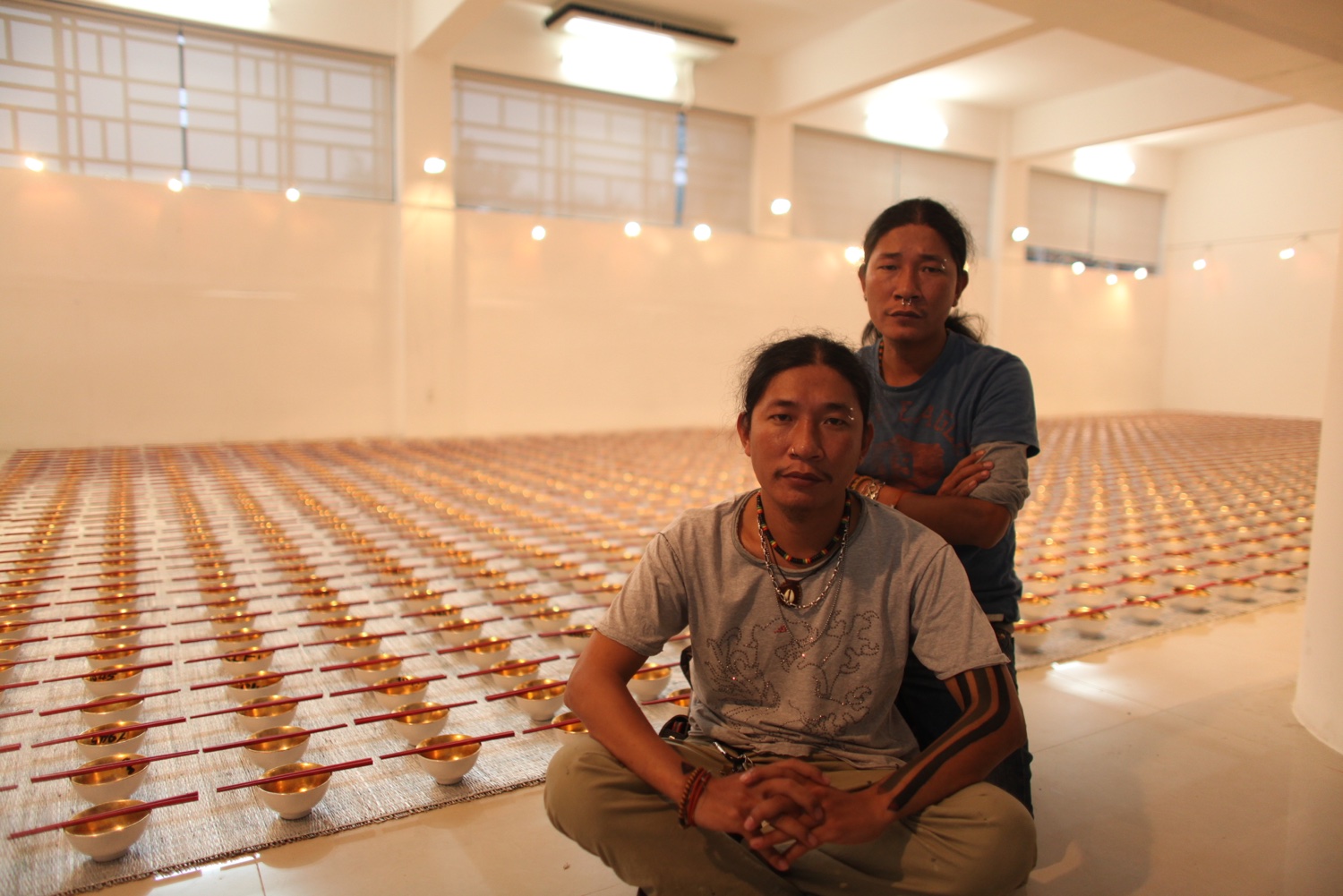 Installation of 1,945 bowls and chopsticks painted with red lacquer and trimmed with gold.
Statement
We, our Vietnamese people, always had unforgettable memories of the Autumn Revolution in August, 1945 with great happiness, full of flowers and flags, victorious voices and colors. Nonetheless, prior to the August Revolution in 1945, there were miseries and inconsolable grief of more than 2 million innocent people starving to death.
With no flags, no flowers, we commemorate two million of "ten kinds of abandoned souls" on the streets on that darky days by bowls and chopsticks painted with red lacquer trimmed with gold and the numbers that reminds of our painful grief engraved in chronicles of our country.
We believe that if our grief is once commemorated, our grief will do its mission of calling human beings not repeating the disaster.