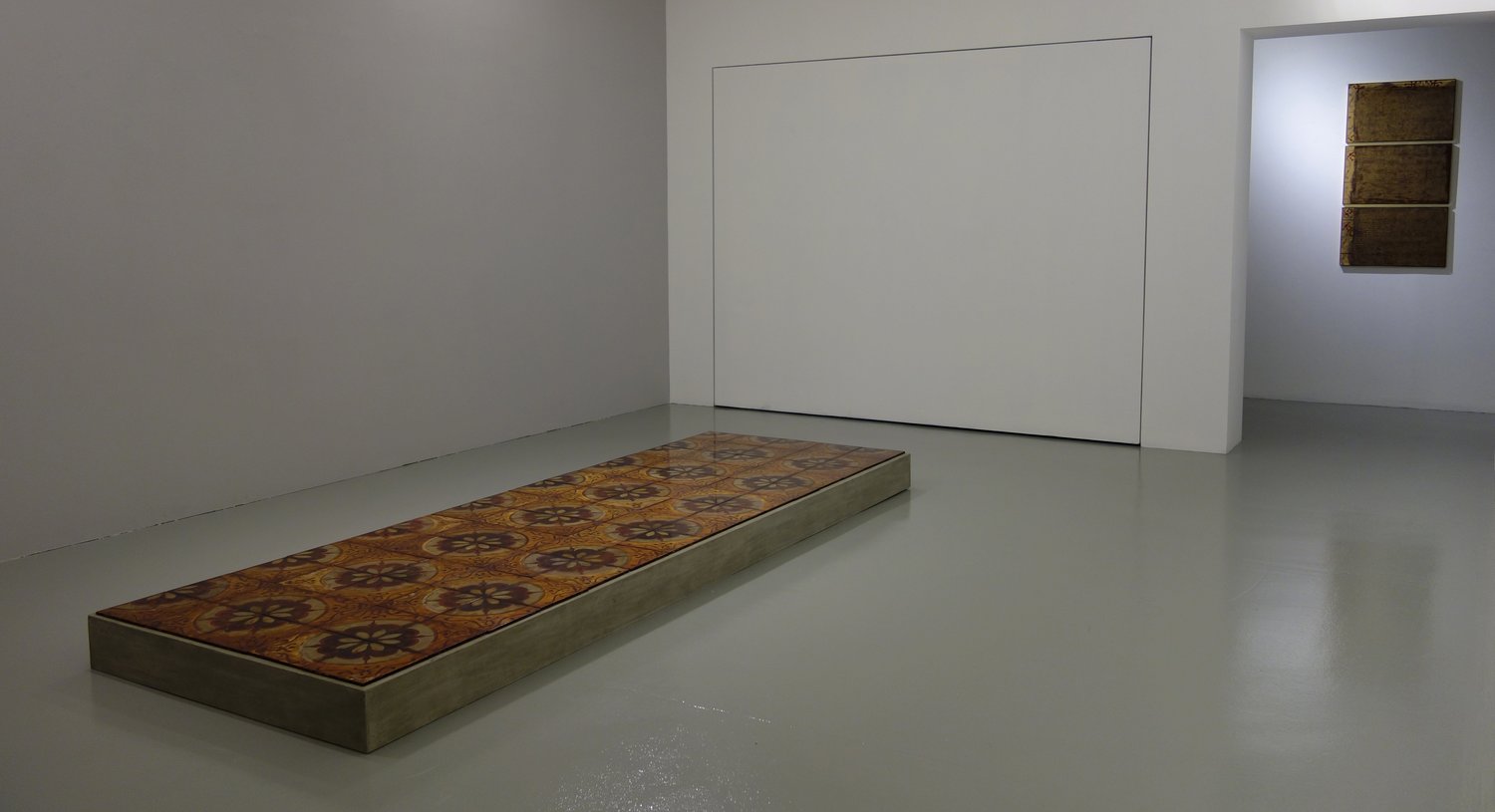 Nguồn: FOST Gallery.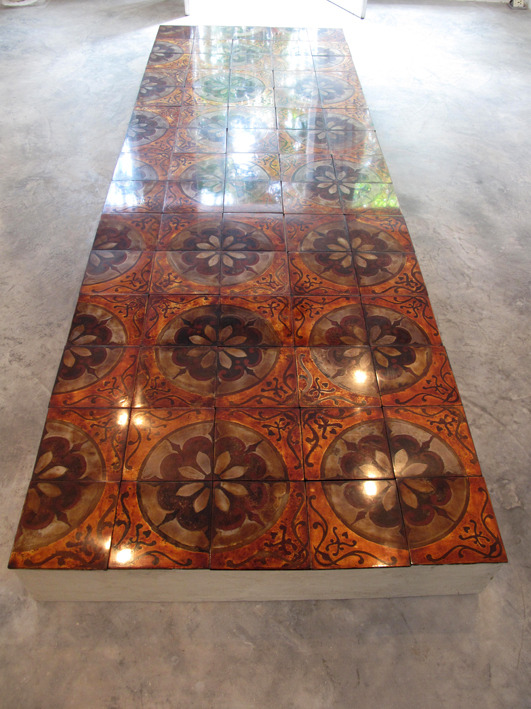 Sơn ta on iron, 75 tiles, 20 × 20cm/ tile, 300 × 100 × 80 cm.
Statement
Measuring exactly three square meters in floor space, Cadastre visually graphs the minimal amount of land for one individual.
Comprising of 75 (20 × 20 cm) tiles, Cadastre is a floor sculpture that employs natural lacquer (sơn ta) baked onto iron to faithfully represent mass-produced ceramic floor tiles used in building construction. Inspired by the artist Carl Andre idea of emplacement and sculptural relativity, I reintroduce a narrative element to portray the time worn patterns all too familiar in old Hanoi buildings.
Dramatic lighting, the golden properties of lacquer and the density of iron give the cadastre a transcendental weight.