Contributor: Vũ Dân Tân Foundation.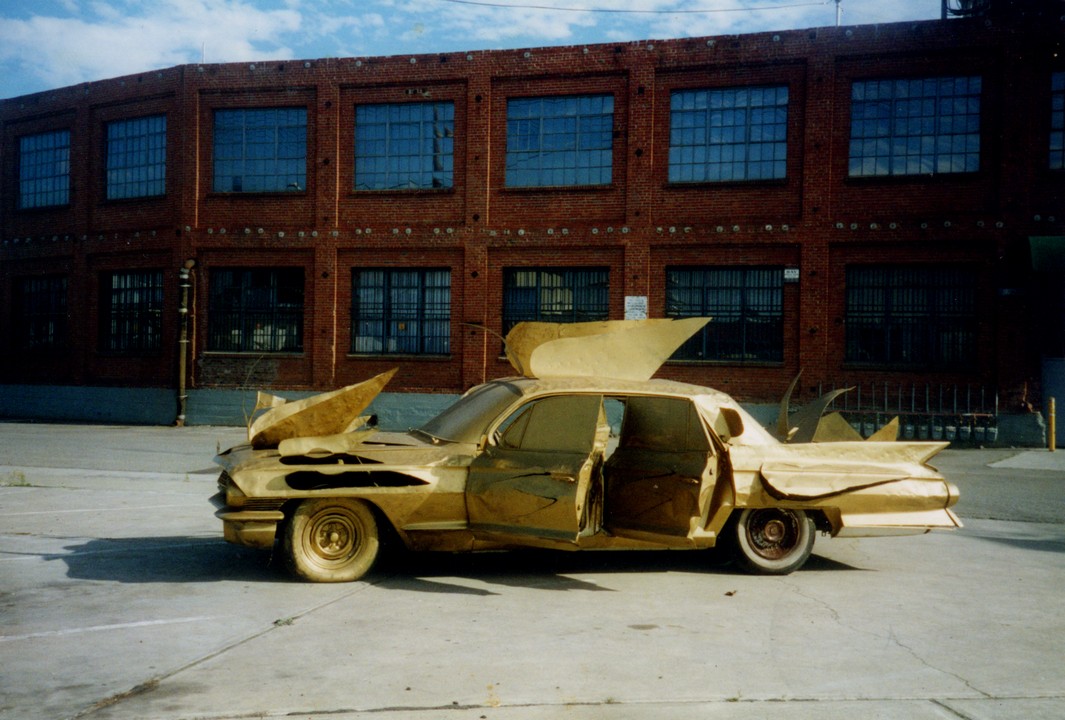 Contributor: Vũ Dân Tân Foundation.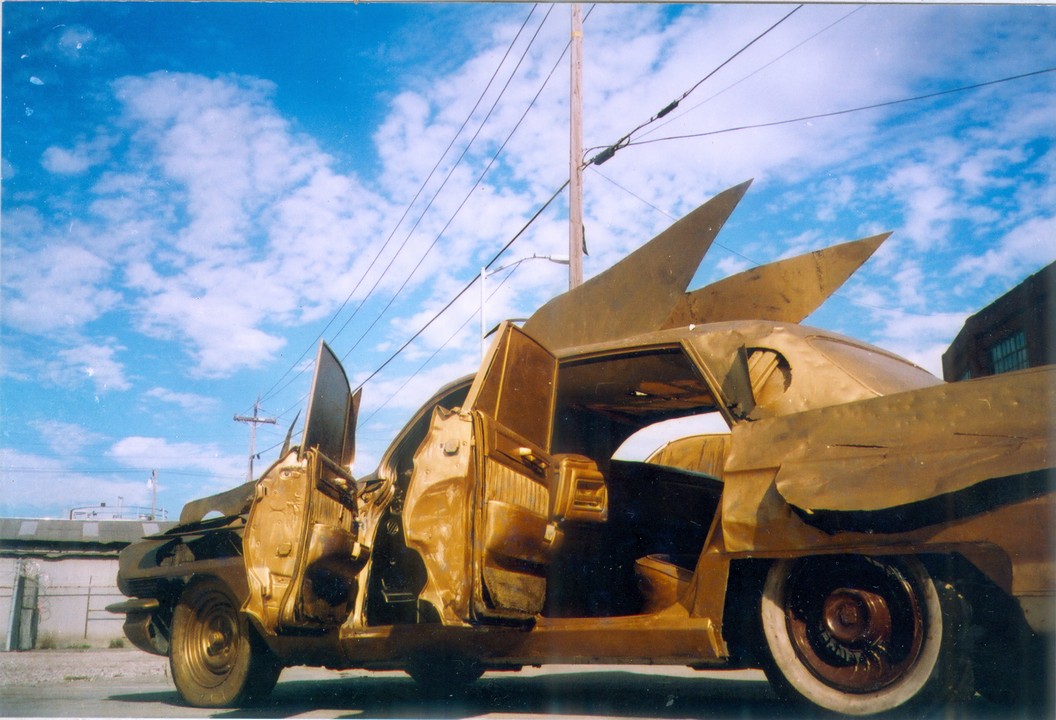 Contributor: Vũ Dân Tân Foundation.
Recycled Cadillac - 61. 
Description
Cadillac - Icarus was produced by Vũ Dân Tân in 1999 during his art residency at the Pacific Bridge Gallery, in Oakland, CA. The artist recycled a real white Cadillac 1961 into a sculpture and painted it gold. In 2000, Pacific Bridge Gallery took the initiative to ship Cadillac - Icarus to Vietnam and to shoot a film about its journey (film – "Icarus – the Art of Vũ Dân Tân", dir. Nick Brooks). The closing event of this project was a greeting of Cadillac - Icarus at his final destination, which turned into a one day long improvised performance with Đào Anh Khánh acting as Icarus and a dozen of Vietnamese visual artists playing music on traditional instruments and loose car parts.
Text by Iola Lenzi, PhD, Historian of Contemporary Southeast Asian Art. Lenzi has conducted extensive research on the contemporary practice of Vũ Dân Tân, located in the context of contemporary art in 1990s Hanoi.