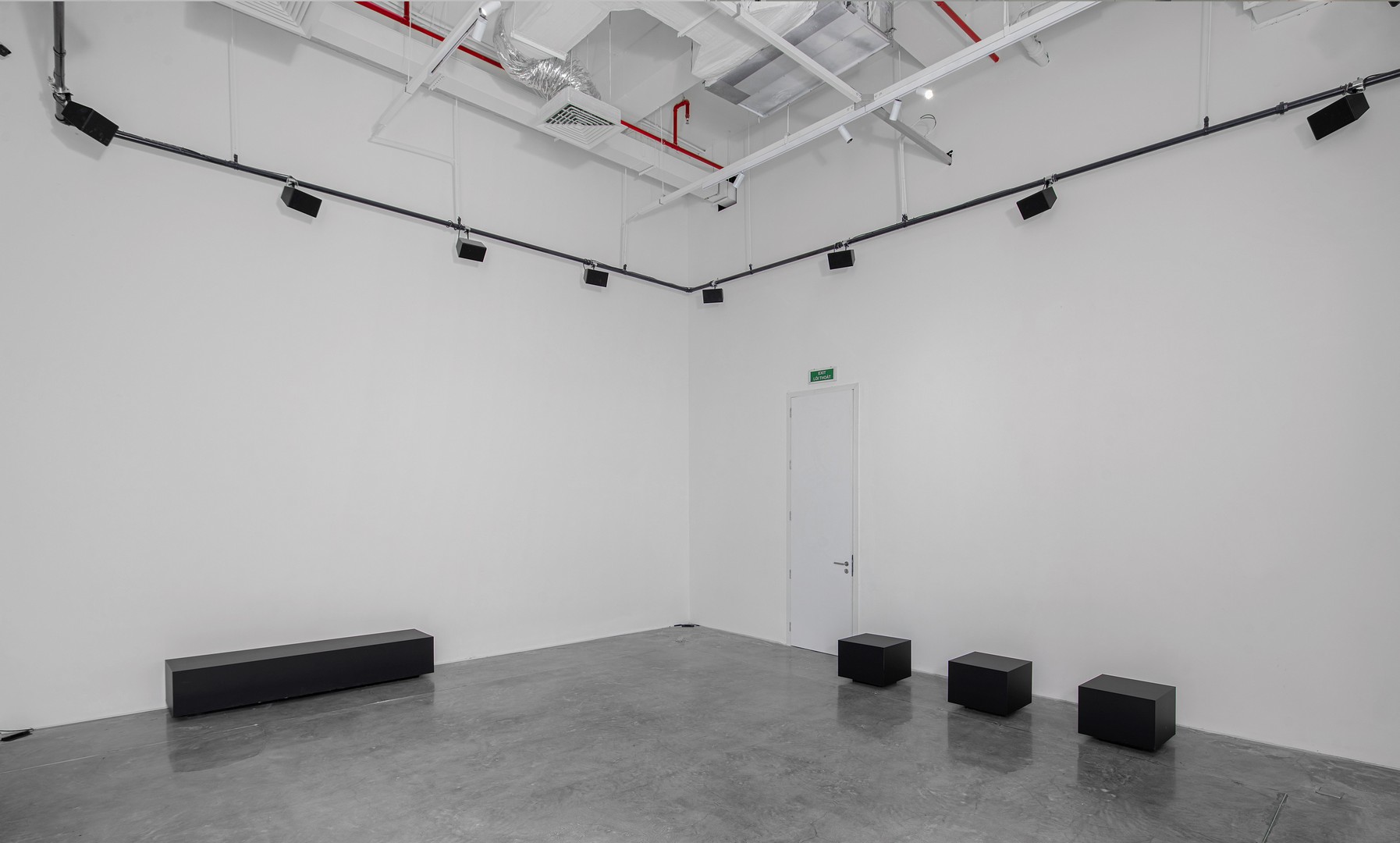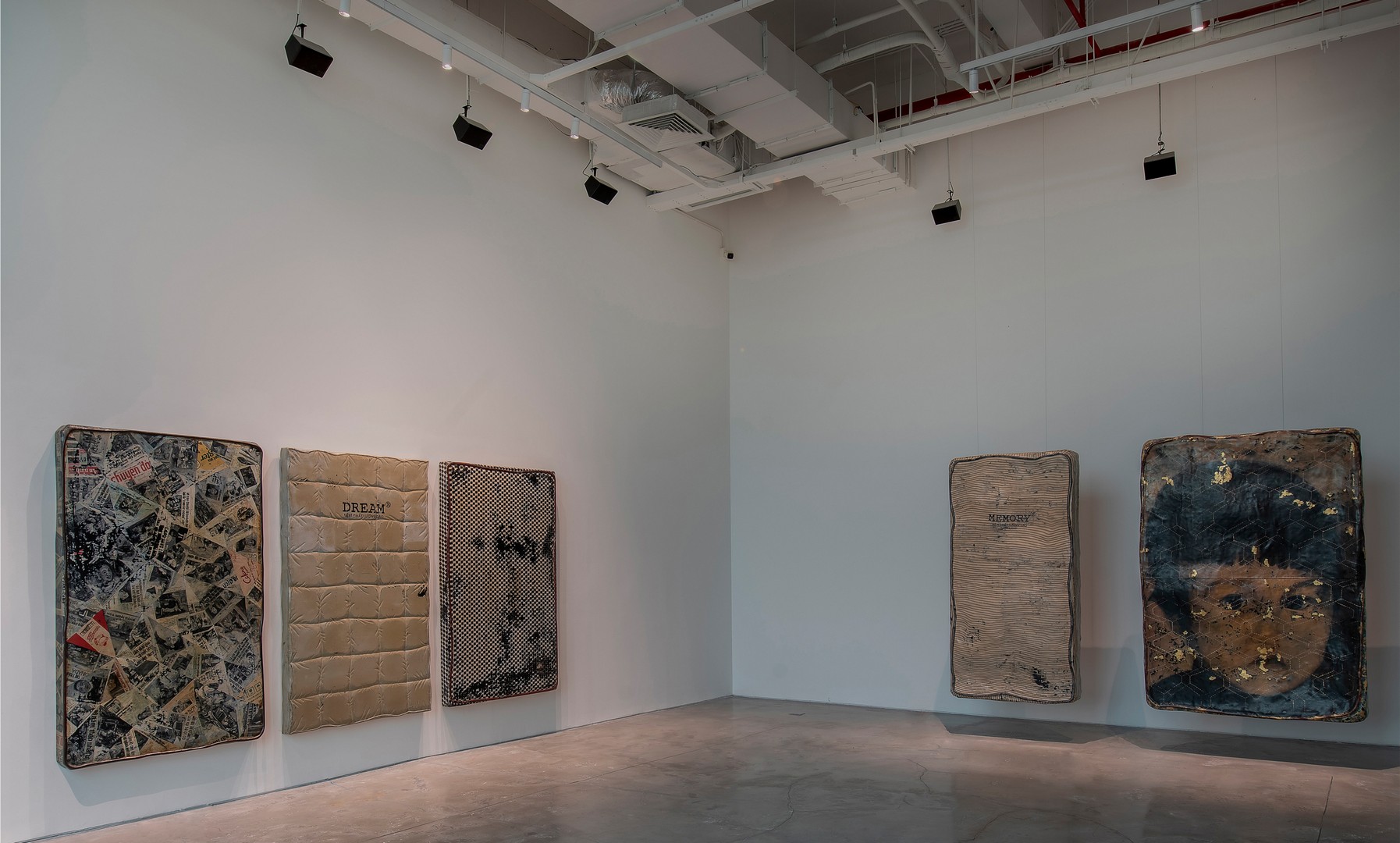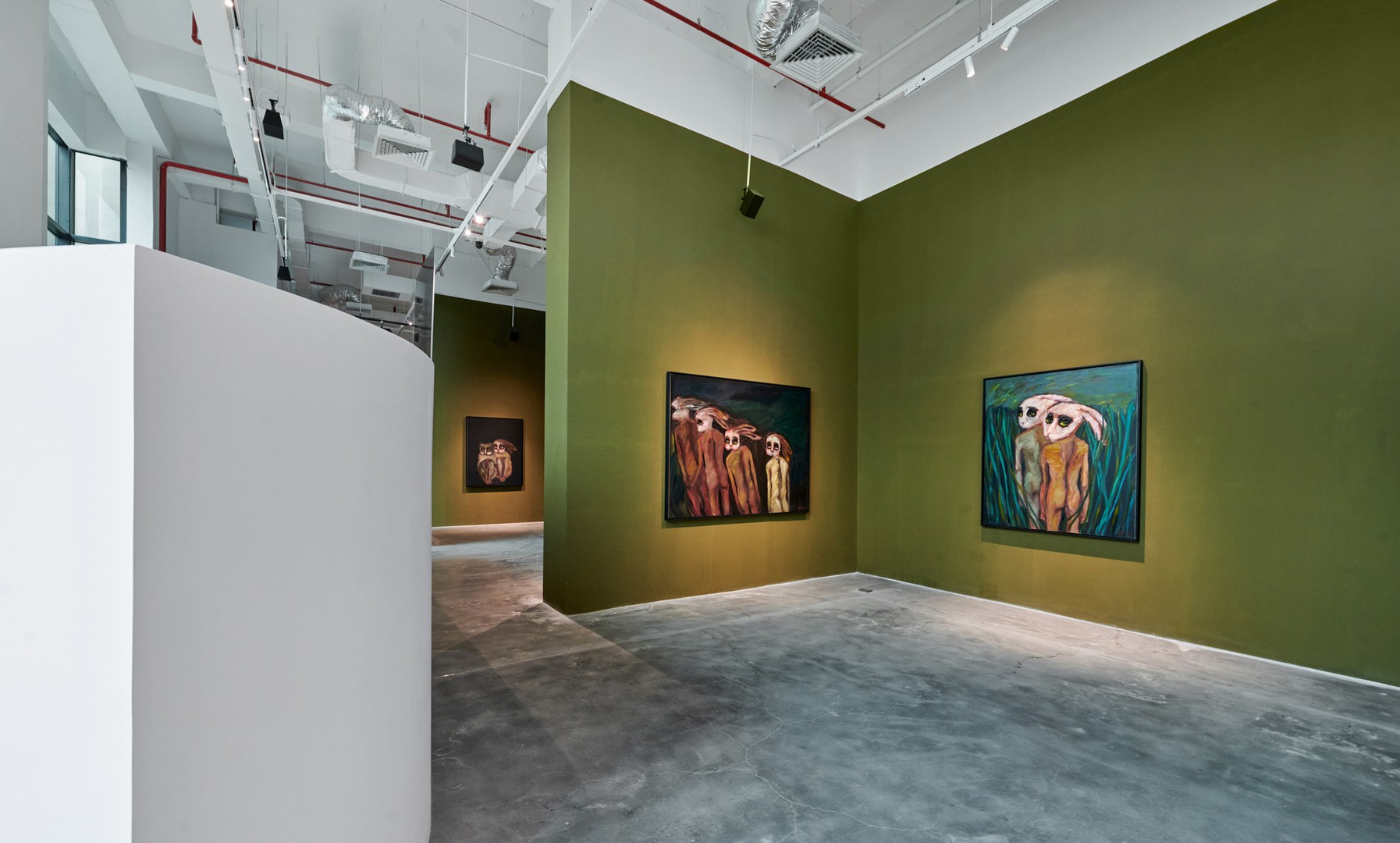 Total installation*
Description
Đương Thời (The Contemporary) sculpts in the exhibition space of The Outpost an unperceived realm, where unseen, mysterious wanderers roam on paths of their own. Their presence suggested only by their sound, echoed and scattered throughout the galleries. The wanderers can be visitors, freely exploring the exhibition, de-centered from the predetermined viewing experience designed by the curator. They can be art practitioners, interacting with the artworks in ways they see fit. They can also be untimely figures, happened to be in the space-time of this exhibition. These invisible trails appear to be unconcerned with the surroundings whilst activating the visitors to navigate different possibilities of the exhibition.
The work by Phạm Minh Hiếu is commissioned for Fractured Times, as a response by an emerging artist to the inauguration of a new artspace, in the midst of the continuous yet layered flows of art history.
Original text written in Vietnamese; cited from Fractured Times Exhibition Guide, 2022, p. 30. English translation provided by Studio Phạm Minh Hiếu, 2023.
*term used by Phạm Minh Hiếu to describe his practice.