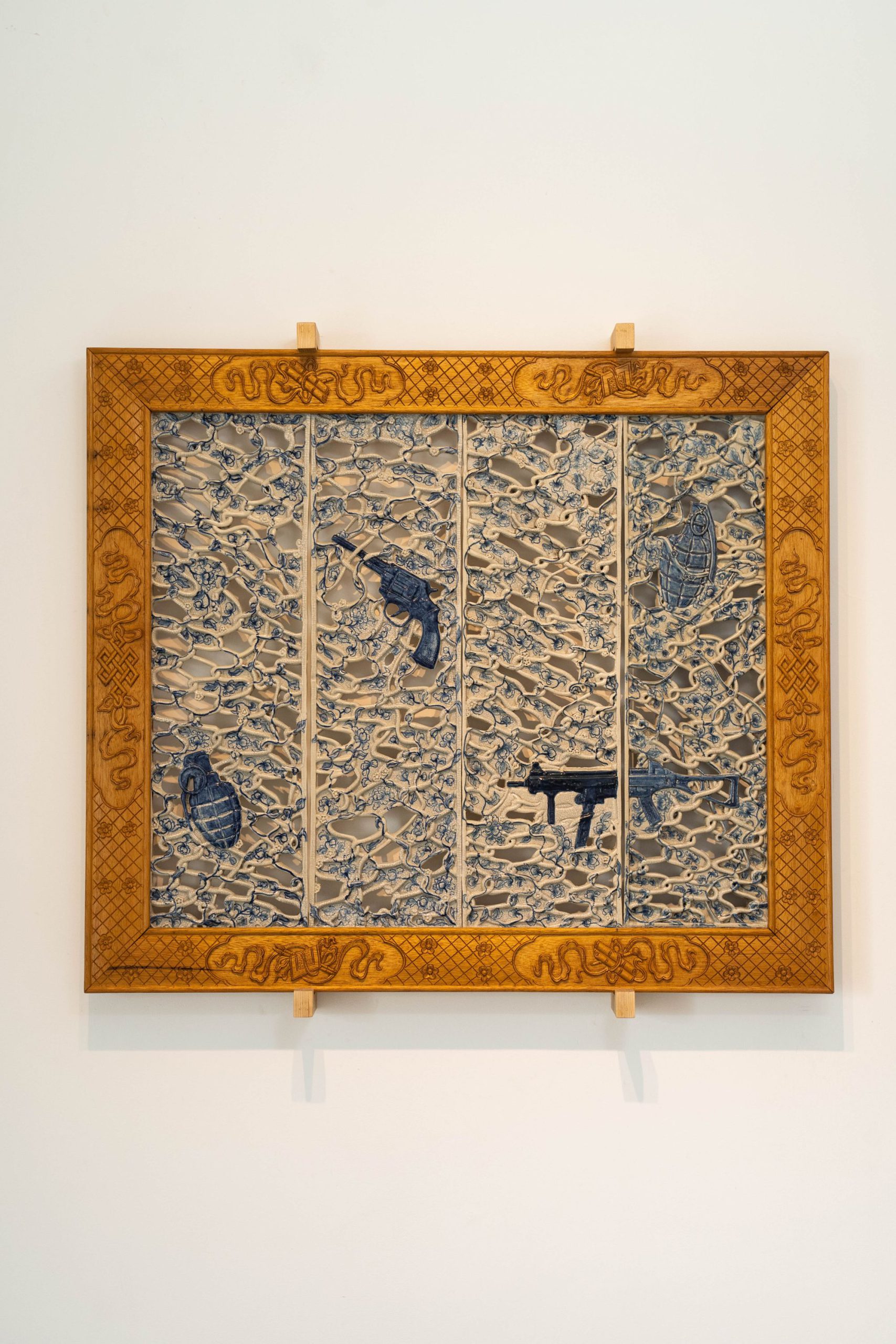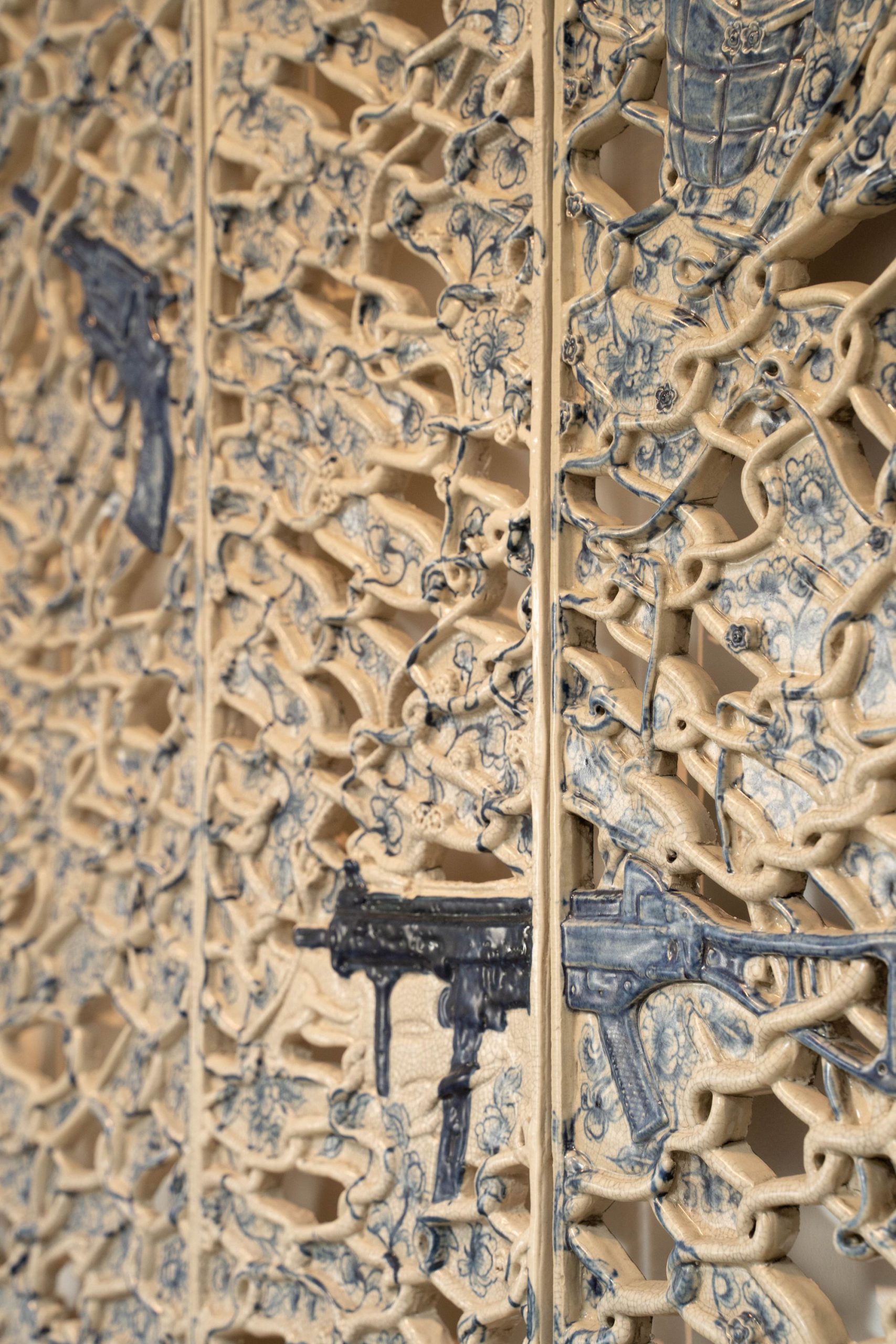 Hand-painted ceramic with carved jackfruit frame.
Description
Over the course of history, the influence of China on Vietnamese ceramic production has been tantamount, introducing new technologies such as the fast wheel, intricate moulds, porcelain ware, and new types of glazes. Chinese blue-and-white porcelain appeared in Vietnam during the end of the Lý – Trần dynasty and Vietnamese potters soon began to develop their own styles of wares adapted for domestic consumption. By the 15th Century Vietnam had become one of the predominant Asian countries alongside China and Japan to export ceramics internationally. This period coincides with the development of Bát Tràng which perfected the art of white ceramics and "Bleu de Hue" porcelain, and where Bùi Công Khánh produces a large portion of his works. The artist's mixed heritage is an incentive to explore broader issues of ChineseVietnamese relations, in particular how the spectre of China has impacted Vietnam's cultural legacy - including its ceramic production - in a background of political and territorial tensions.
Although exquisite and refined, Bùi Công Khánh's porcelain wares are not meant to be static and decorative, they are meant to "perform" heritage and engender meaning. Complex entanglements of Chinese heritage and cultural cross-pollination take the shape of interlaced panels of blue and white ceramic in The Variation. This serves as backdrop to other visual prompts, such as an arsenal of rifles and grenades, that are disseminated in the panels, making the piece a personal reflection on the aftermath of conflict as opposed to a conclusive statement. Barbed wire left by US soldiers following the war were repurposed as fences separating households and eventually engulfed in vegetation. This vivid childhood memory, translated into porcelain webs, is anchored in a collective remembrance of war.
Text by Sàn Art, Impression Unearth exhibition, 2021.