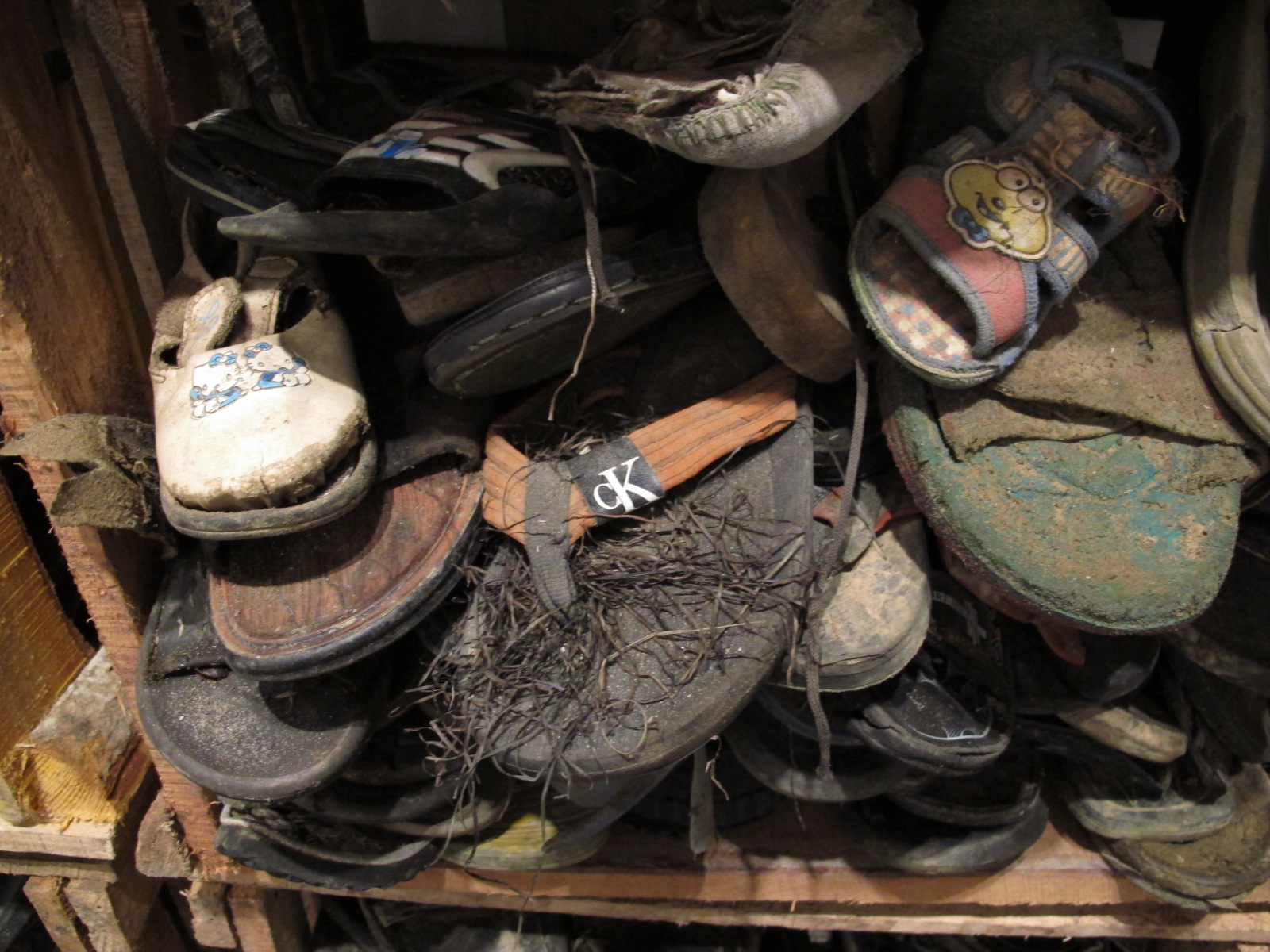 Statement
Located in the central part of Vietnam, 10 km away from the sea, Hue, the capital city of Thua Thien Hue province, is exposed to many floods every year. The historic floods in 1953 and 1985 killed more than 500 people in the whole province. The flood in 1999 claimed 300 lives just in Hue city. I was only 16 years old then. My parents and I managed through the flood, sitting on boards placed as high as the lumbar of our house, hungry and cold. We were much luckier than hundreds, or even thousands of others, who experienced moments of danger, fear, pain and despair.
Memories and stories about the historic flood in 1999 are still recalled by the people of Hue sometimes. They tell about the family members being isolated apart during the course of the flood, about corpses being tied to the rooftops, stuck on tops of bamboo trees, or drifting along the troubled water…

Vestiges (2012) collects derelict drifting sandals and slippers after the floods. The work is a memorial, reminiscent of an event that still haunts the people who lived through those years.
The artwork is a part of the Riverscapes IN FLUX Project by Hanoi Goethe-Institut.