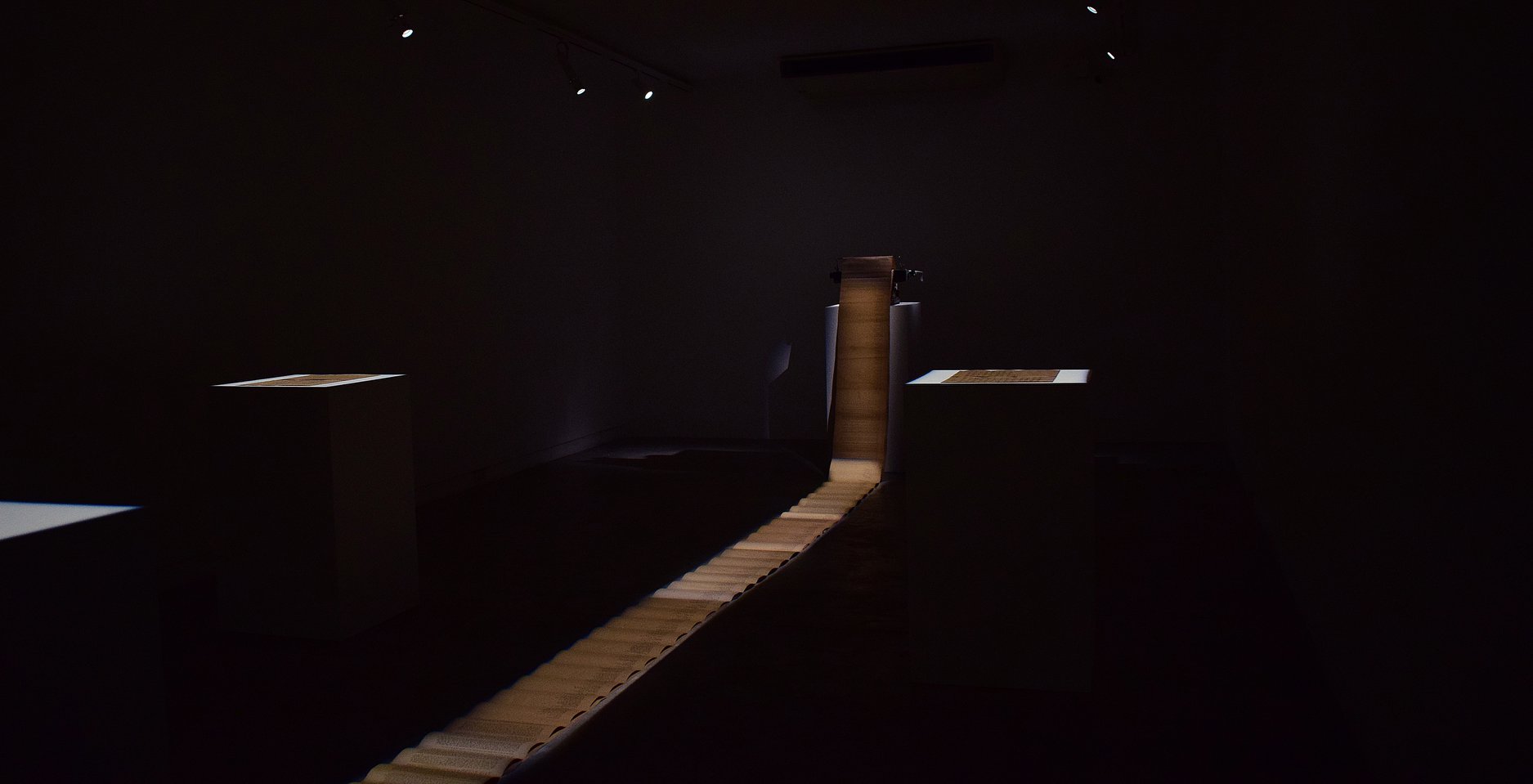 © Galerie Quynh, Dogma Prize
© Galerie Quynh, Dogma Prize
© Galerie Quynh, Dogma Prize
© Galerie Quynh, Dogma Prize
© Galerie Quynh, Dogma Prize
© Galerie Quynh, Dogma Prize
© Galerie Quynh, Dogma Prize
© Galerie Quynh, Dogma Prize
Site-specific installation. Vintage typewriter, paper scroll, sound.
The work is based on writings from the Nhân Văn-Giai Phẩm affair that occurred between 1955–1958 in North Vietnam. The movement supported democratic, creative, academic, and political freedom, and was founded by a group of intellectuals, painters, writers, musicians, journalists... It ended in failure.
Using an old typewriter with the T, U, D, O* keys removed, I re-typed a few articles published in the Nhân Văn and Giai Phẩm journals. A hyphen satnds in for the missing characters.
The Giai Phẩm journal also published music scores. I re-wrote those scores in a similar manner (shown through sound and the typewritten score). Noise stands in for any note that corresponds to a lyric containing the characters T, U, D, O.
The work is my way of revisiting this "historical" event that, though brief, has inspired myself and many others with the courage, freedom-loving spirit, and creative and academic desires of a previous generation of intellectuals and artists. An affair filled with sadness and regret not just for its participants but indeed for the entire nation.
*T, U, D, O spells out tự do, meaning freedom.