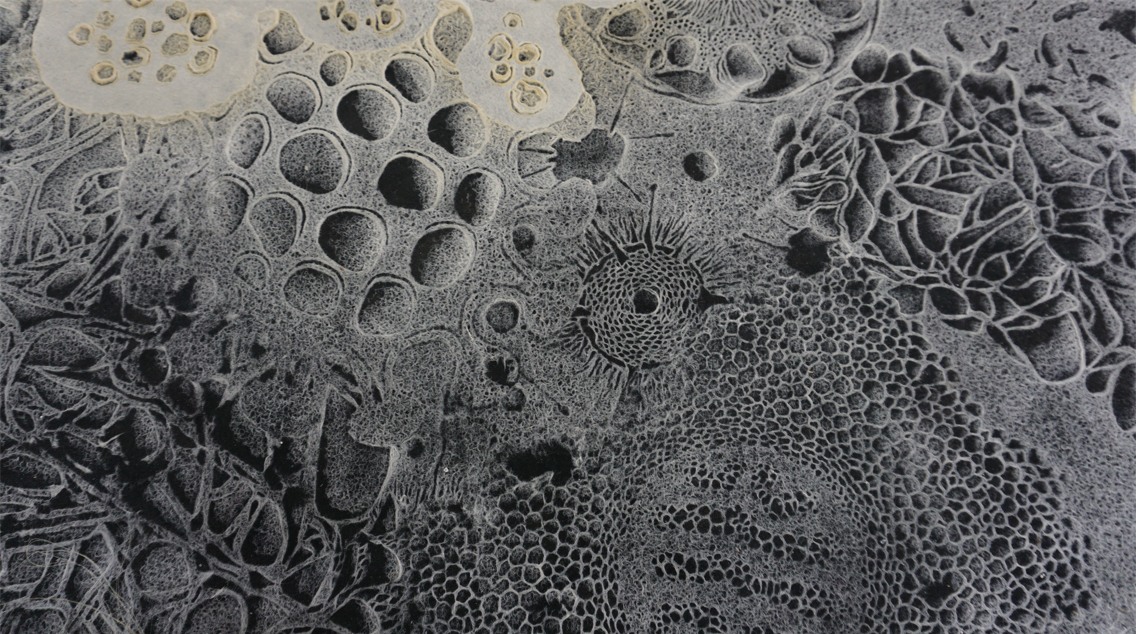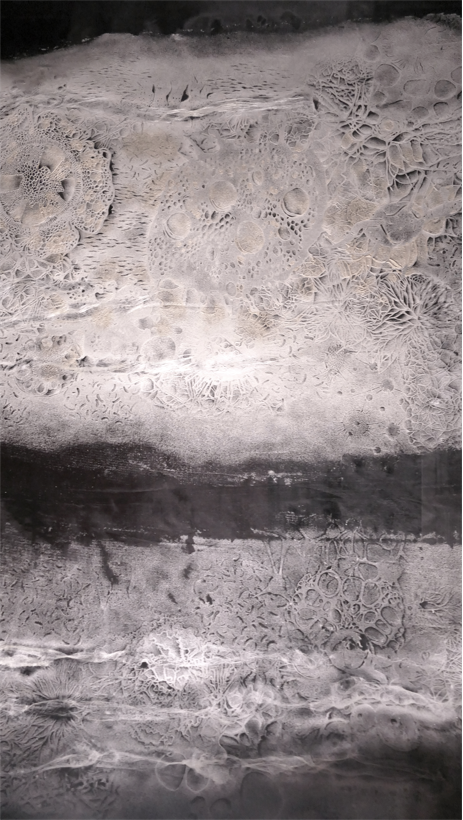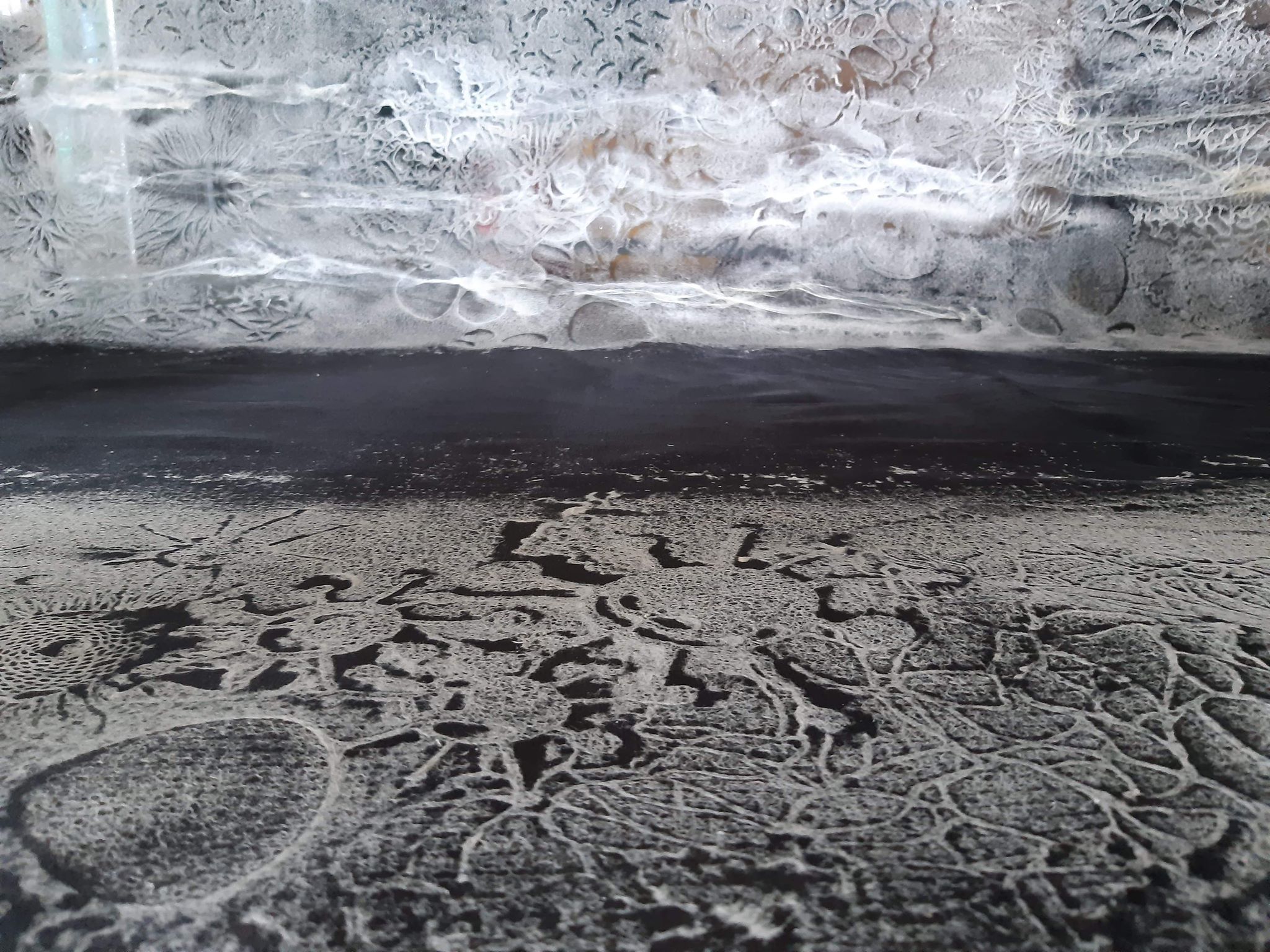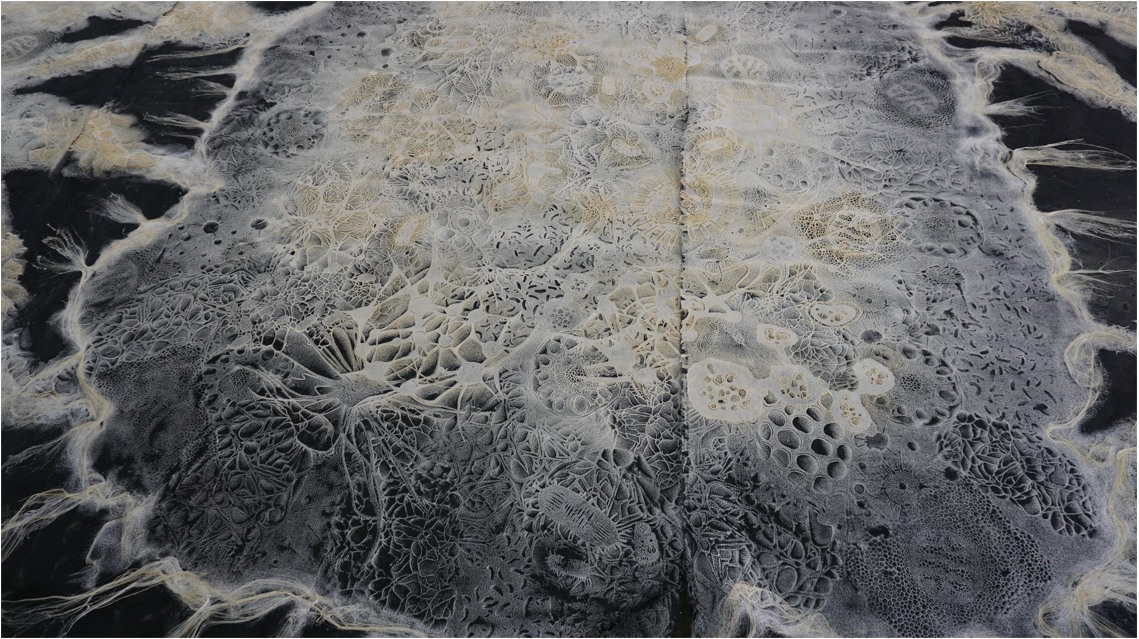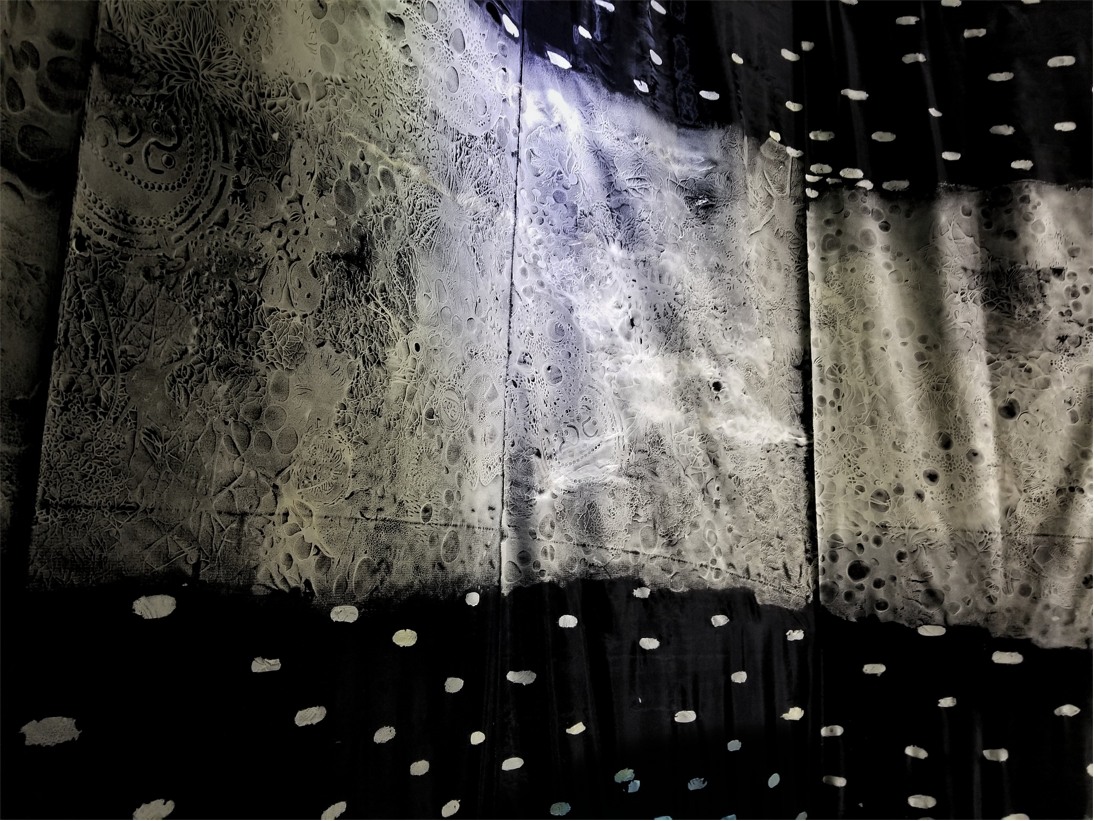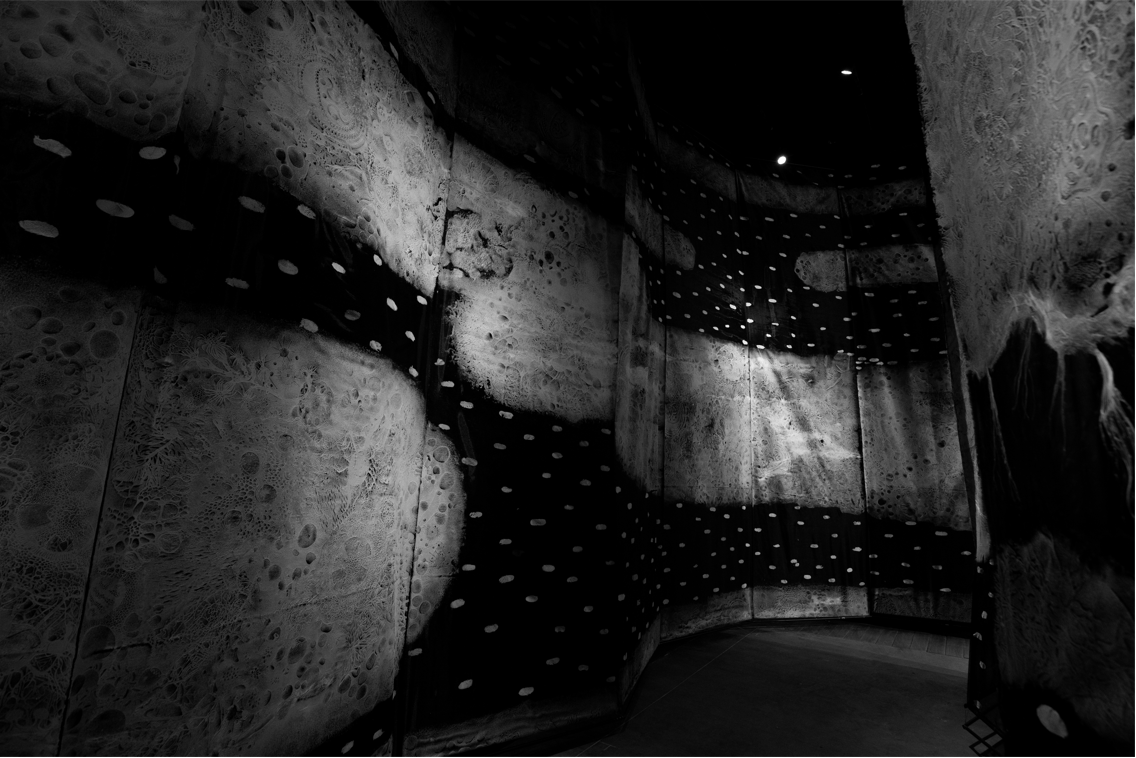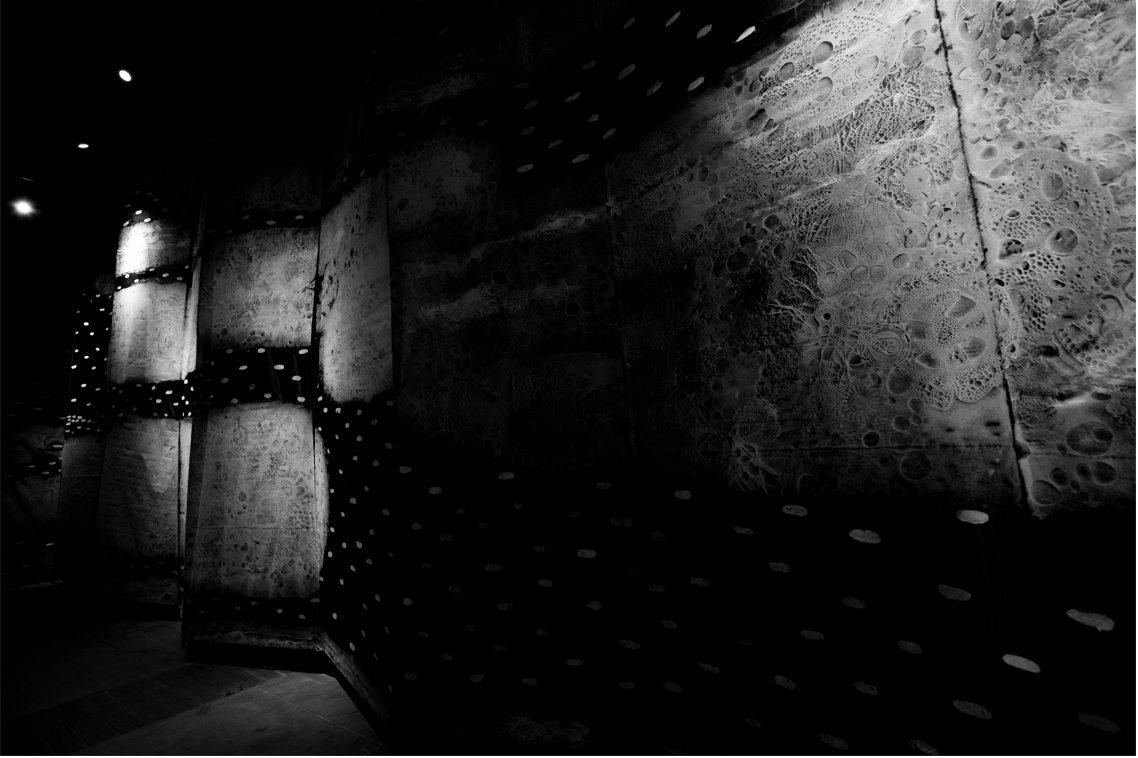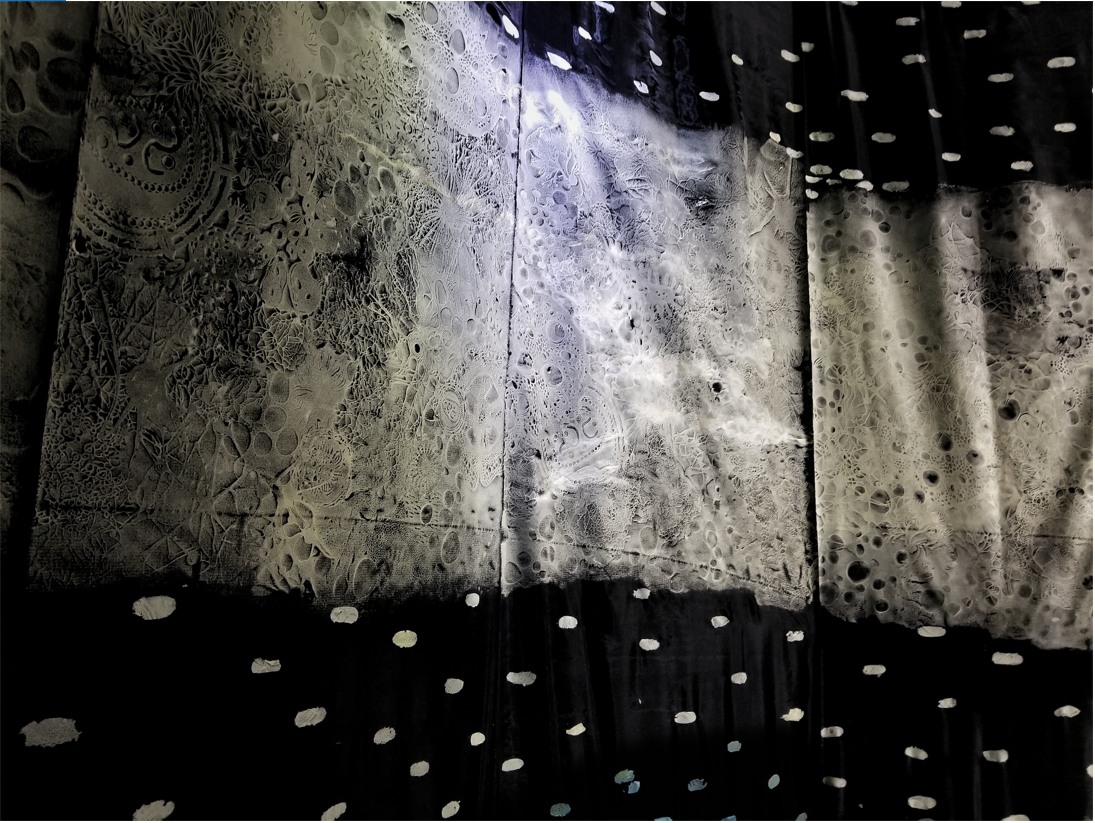 Truc Chi on silk, 18 Truc Chi paintings, 3 in 580 x 100 cm (each) and 15 in 580 x 150 cm (each).
The artist fully applies the unique technique of Trucchigraphy to this work. Each fiber or purée of bamboo, corn, duckweed and other plants is mixed with water to create a myriad of images – stylized cell patterns – elements that construct the essence of each individual. They are enlarged and stretched over big paper paintings in zigzag form, like turning each page of a book about the body ego.
In collaboration with Viet Nam Trúc Chỉ Art.