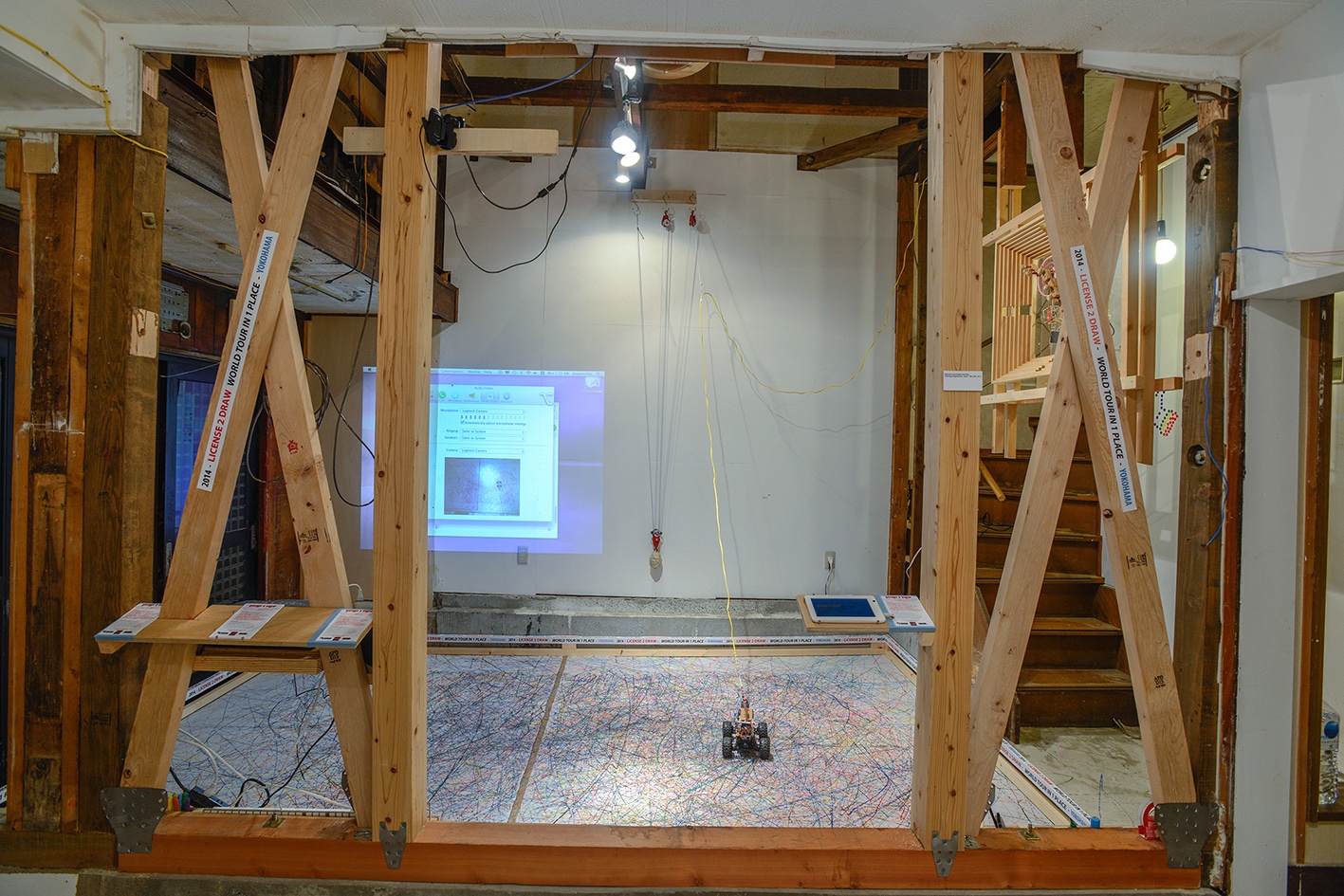 Multi-media installation. Mixed media (Robot, app, electronics, Arduino app, webcam camera, ip cameras, canvas, colour pens, Mac laptop, installation, lasers, paper, fan). Dimensions variable.
Statement
License 2 DRAW is an interactive work that enable viewers with smartphones and L2D app to control the L2D robots, L2D lasers, and L2D sculptures GLOBALLY. Viewers download the License 2 Draw app for free and command these L2D robots from thousands of kilometers away. Or now they can request a link send to their phone from UuDamSTudio.Com.
License 2 Draw is a new model of making public art via crowdsourcing that made possible through the means of the technology. The Internet and Smartphones. License 2 Draw is the most suitable art for the public in the COVID-19 era. One doesn't need to set foot in a museum but can draw in that museum for the whole duration the exhibition, 24/7. Application like Zoom allows viewers to interacts in real time from all over the world with each other while taking part in the drawing session. L2D live world map also pinpoint the locations of each participants.
The artwork is part of Fictive Communities Asia exhibition, curated by Makiko Hara, organized by NPO Koganecho Area Management Center and partners.