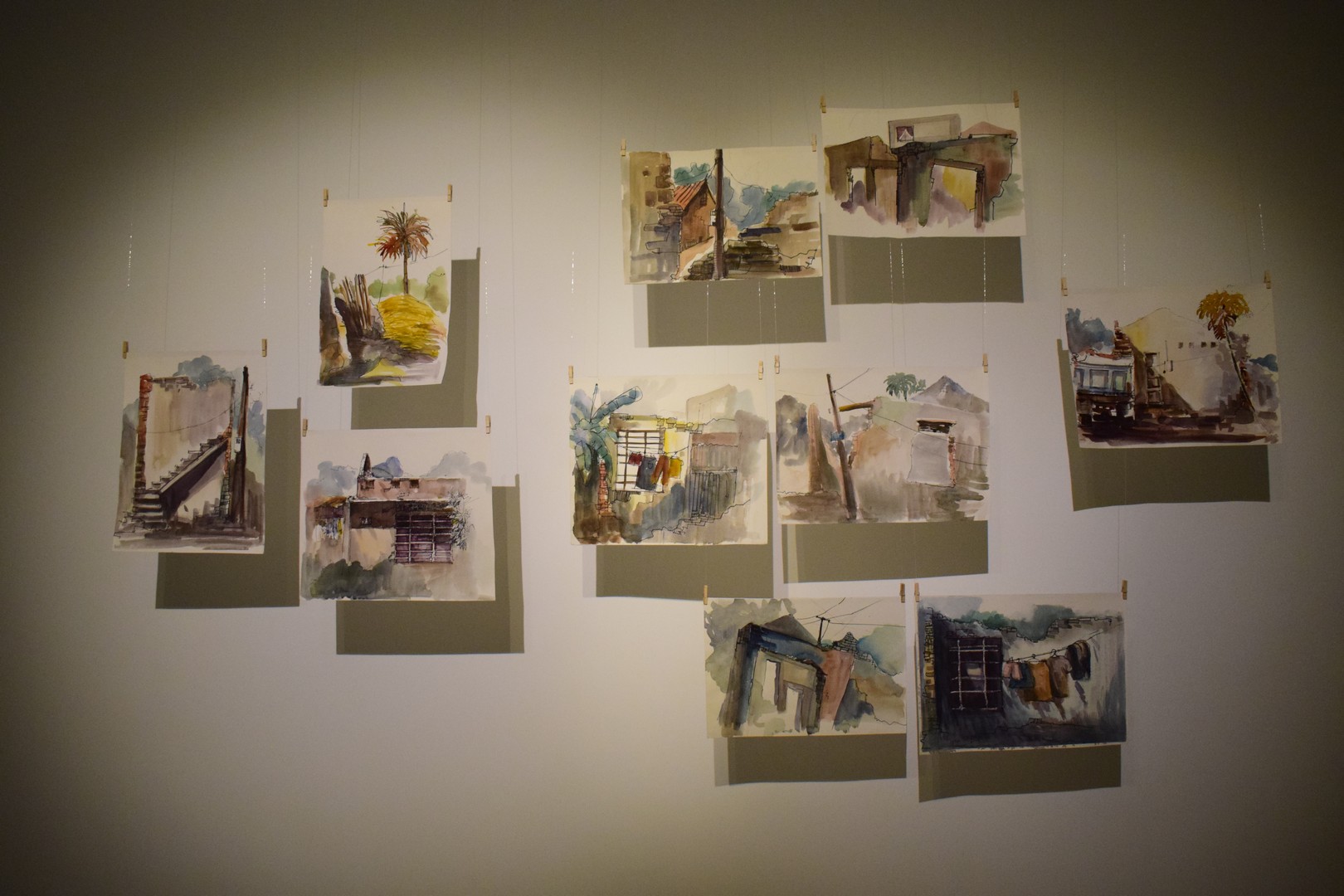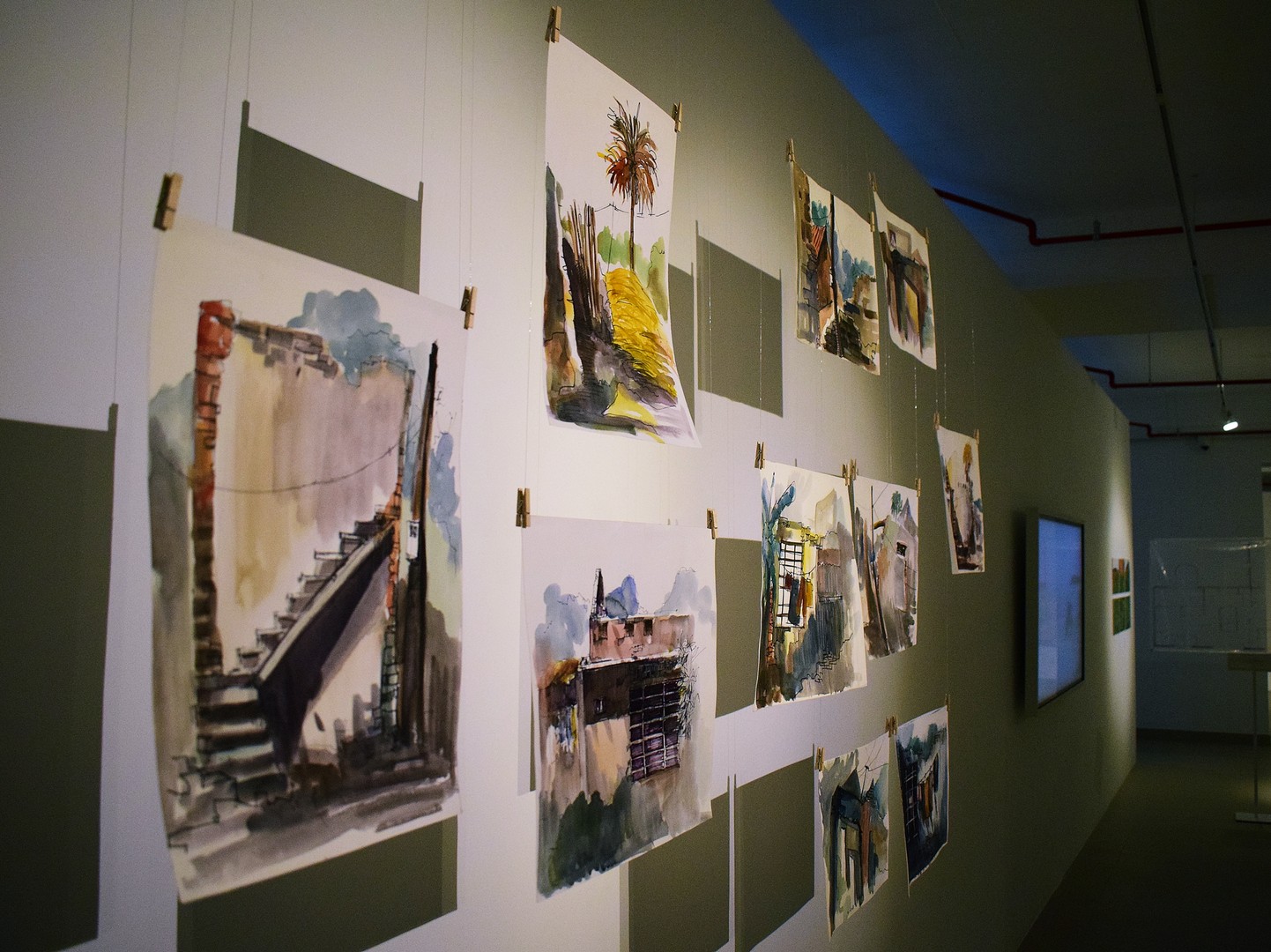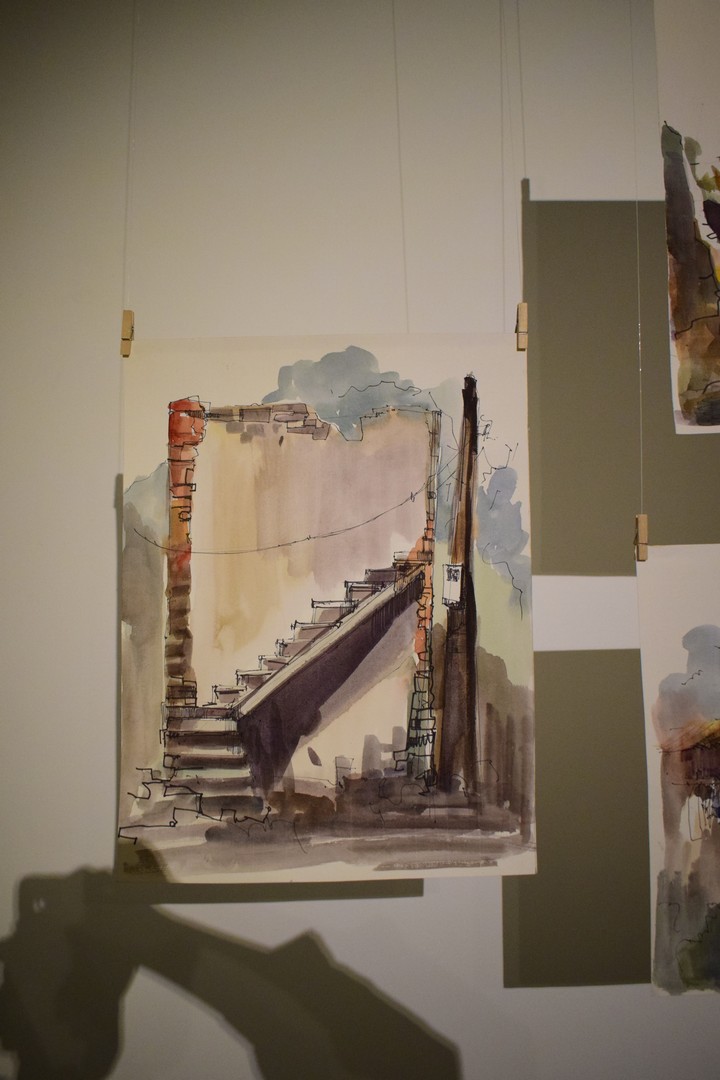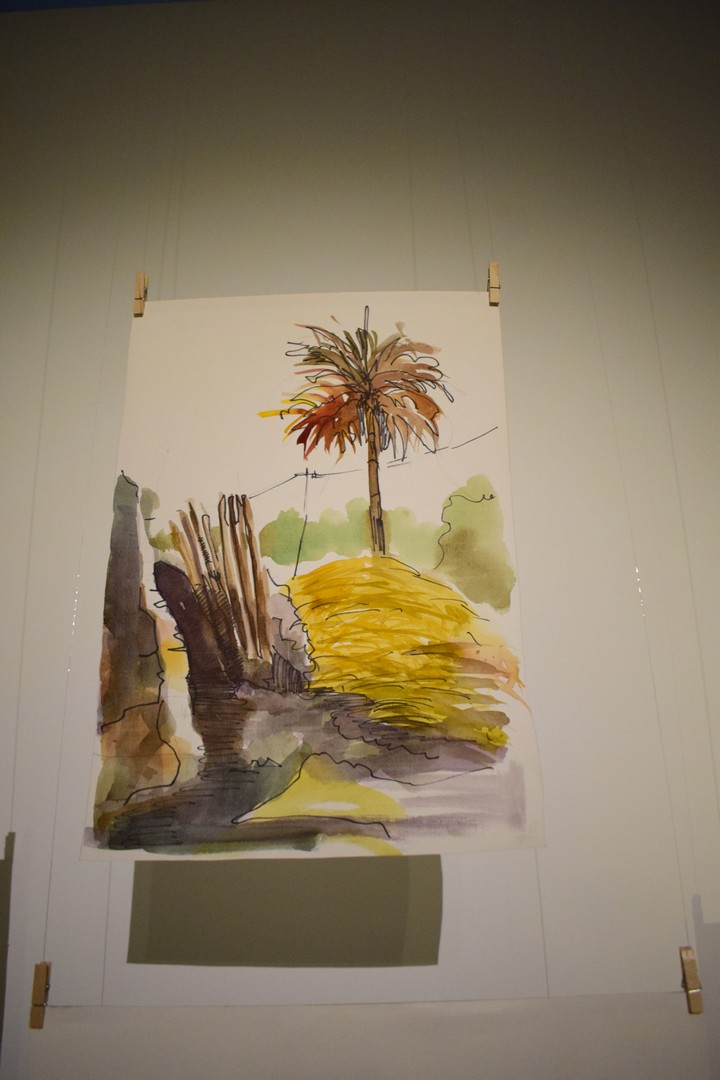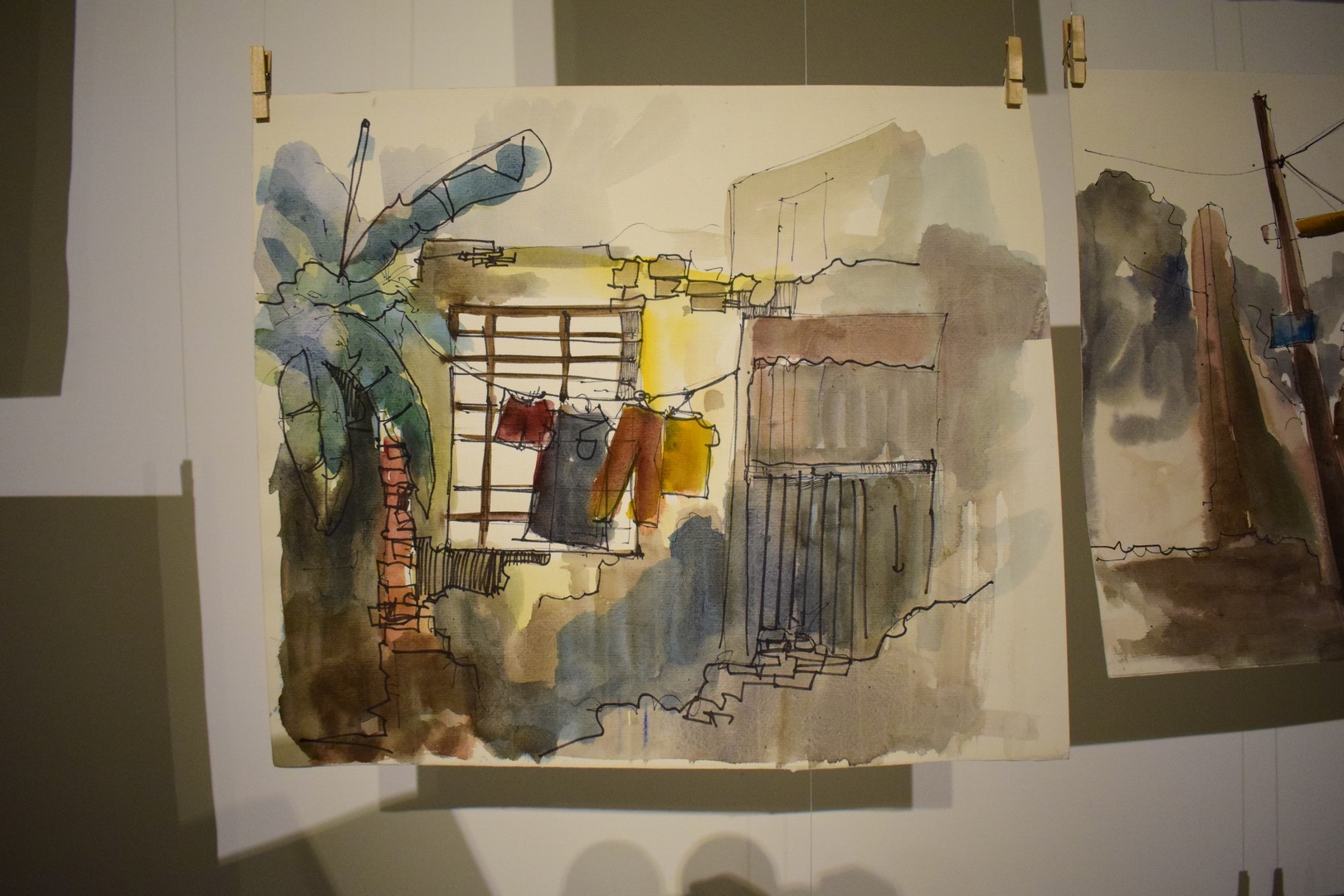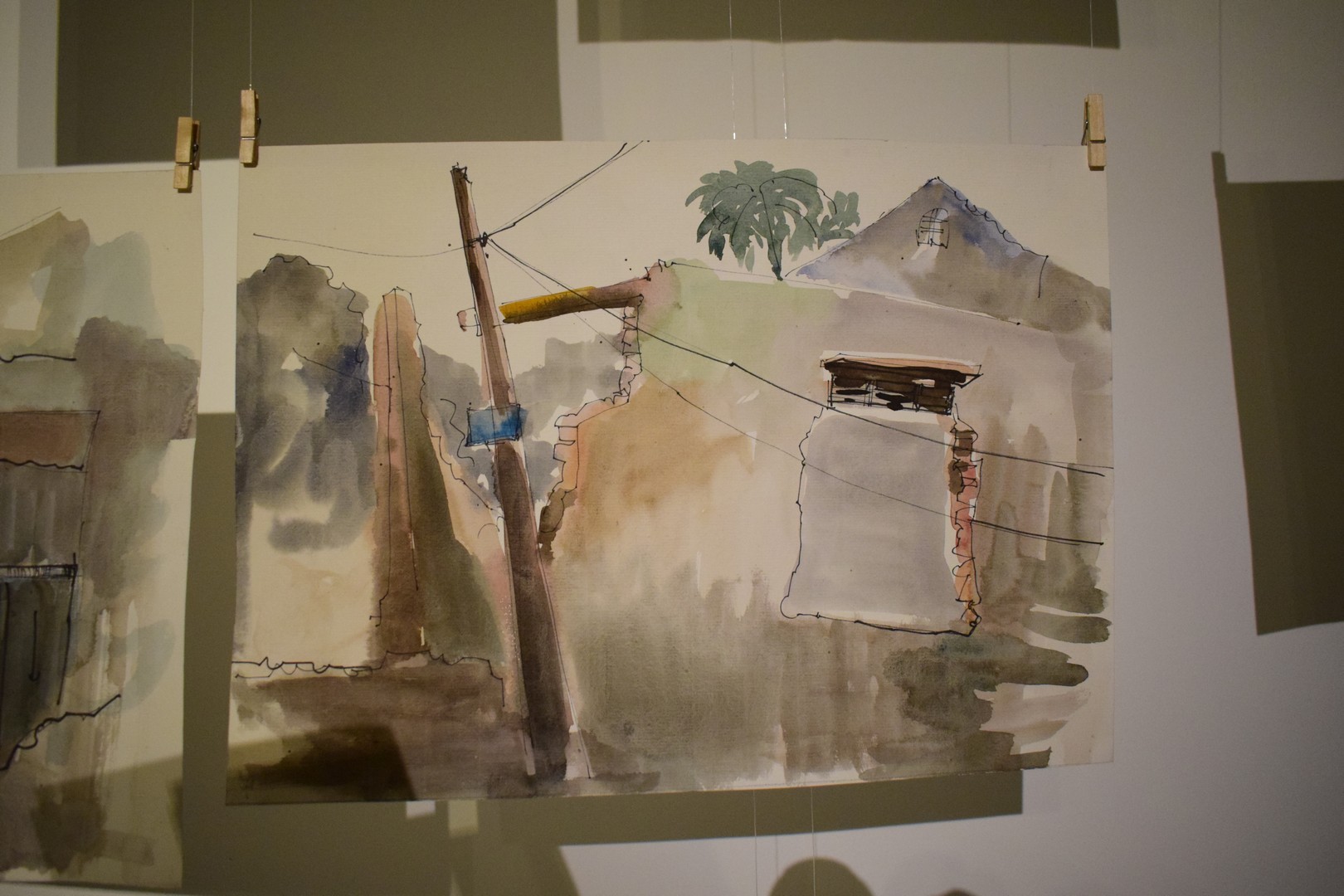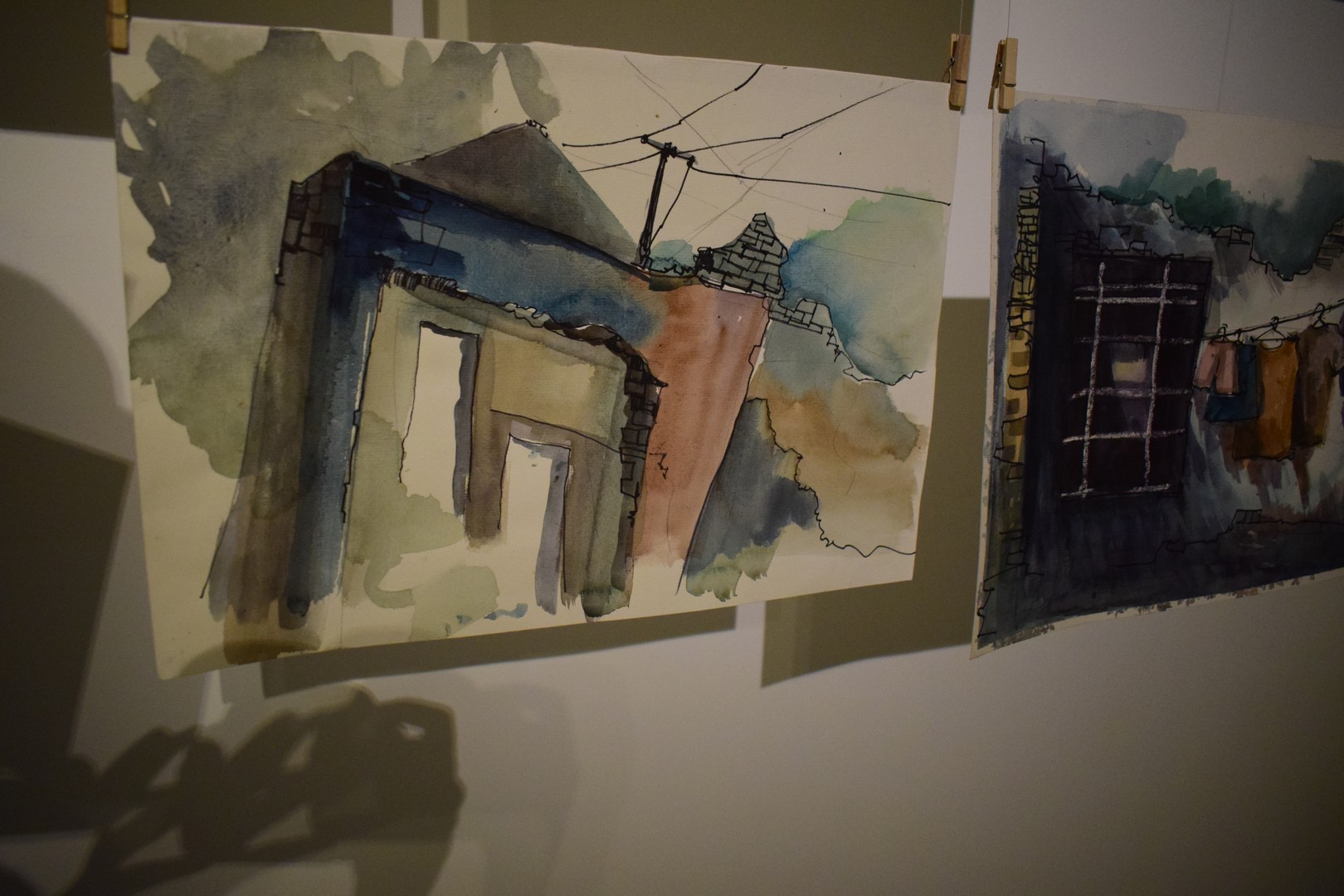 Watercolor on paper and fabric. Dimensions variable (10 works total).
Description
Recurring throughout Nguyễn Đức Niệm's series are the visual signs alluding to what-has-been: hollow alcoves, distorted shapes and blocks, houses without roofs, a staircase leading to nowhere. Yet, human life is still present here and there; their clothes hanging next to rubble. What is keeping them here? What has made others leave? What could they have taken with them? What will become of those who remain?
Description from No more, not yet Exhibition Catalog, 2023.