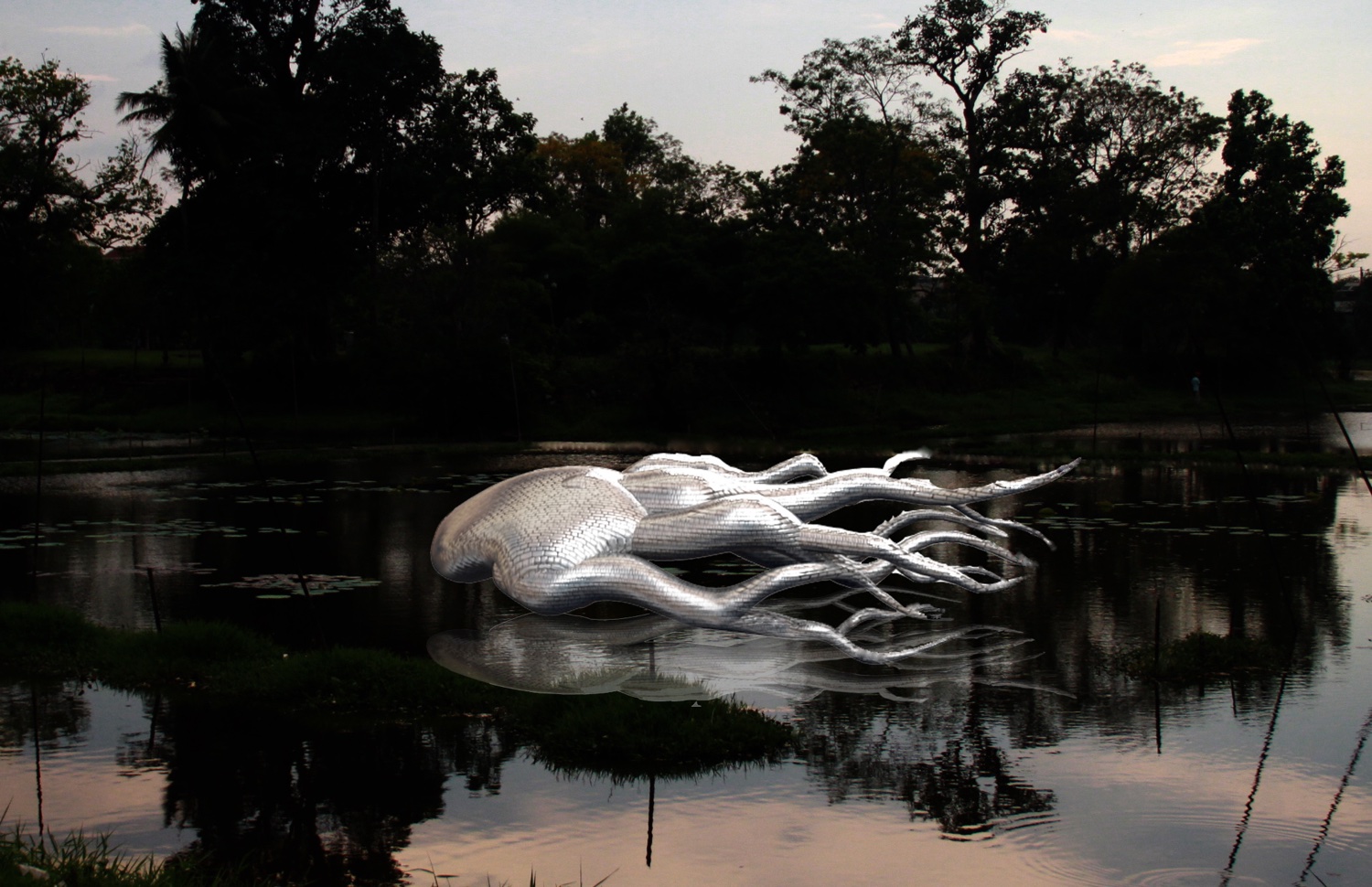 Medium: Recycled aluminum.
Statement
Altered Cloud (2012) is an site-specific artwork in the desolate historical landscape of Tinh Tam Lake, which used to be one of the Four Grand Spectacles of the Nguyen Dynasty's citadel. Now, it is merely a stagnant pond, filled up with domestic waste from surrounding households. The artwork interacts with the surface of Tinh Tam Lake and the cruelly pragmatic attitude of current-day Hue residents.
The artwork was supported by the The Cultural Development and Exchange Fund (CDEF) - Embassy of Denmark in Vietnam.