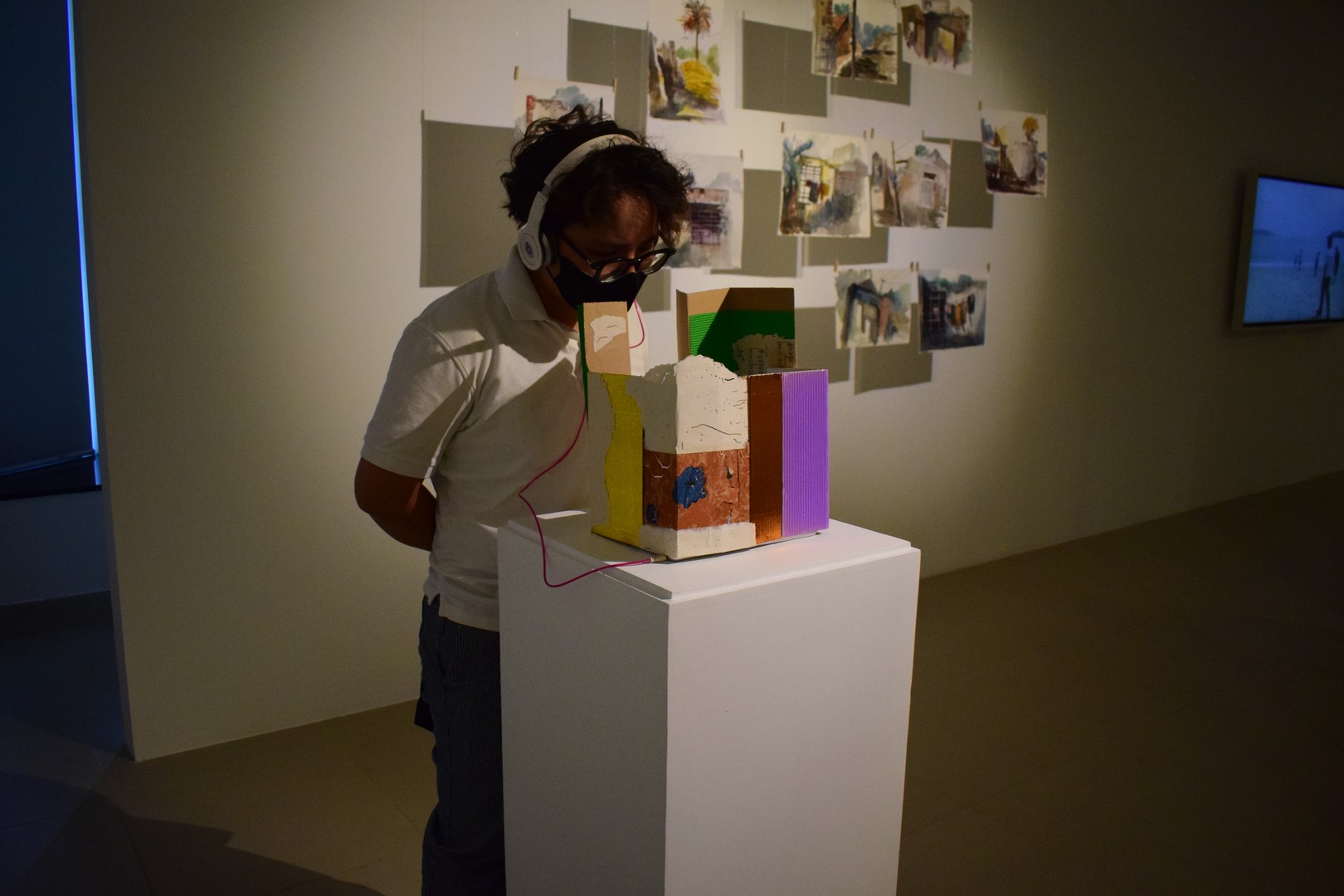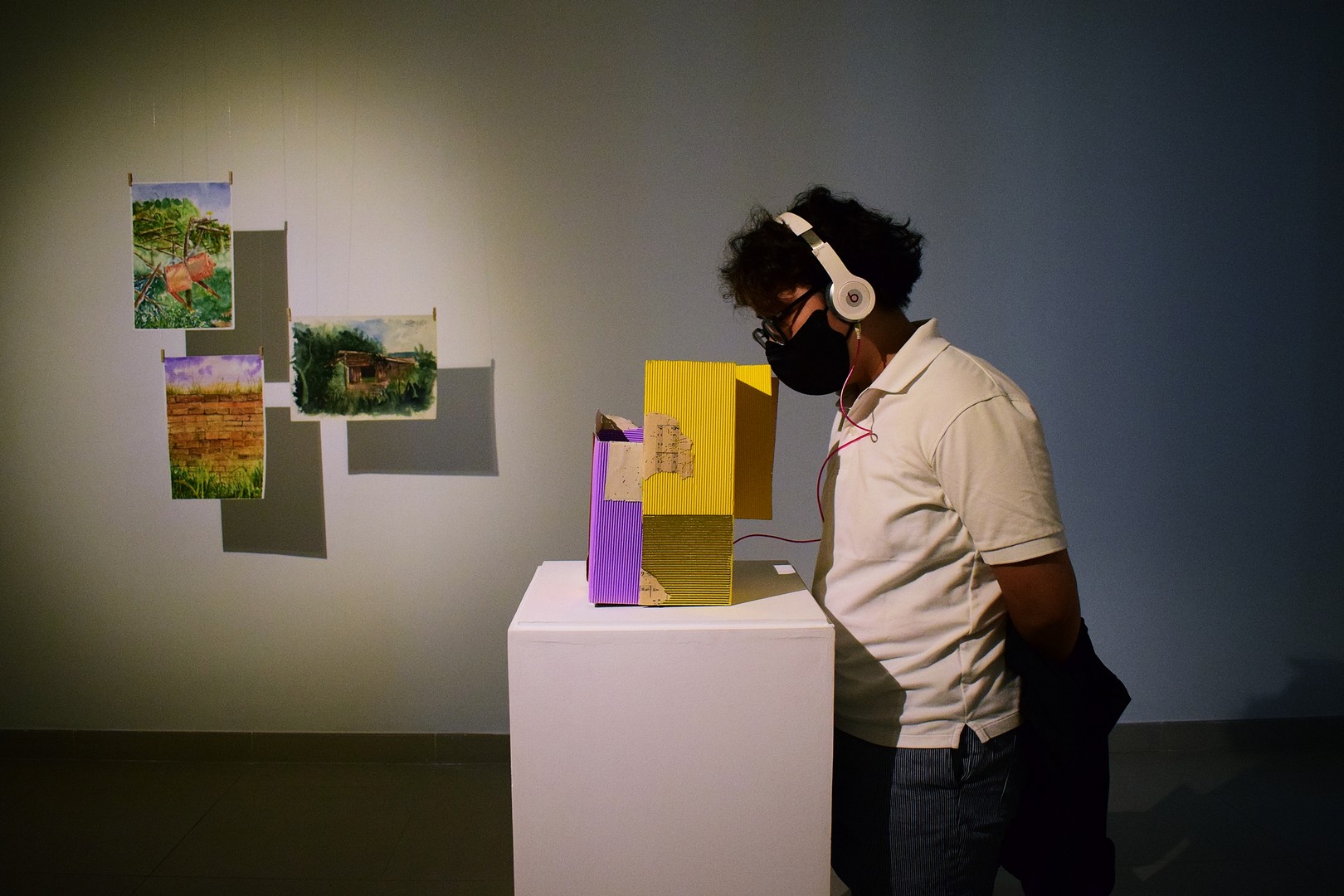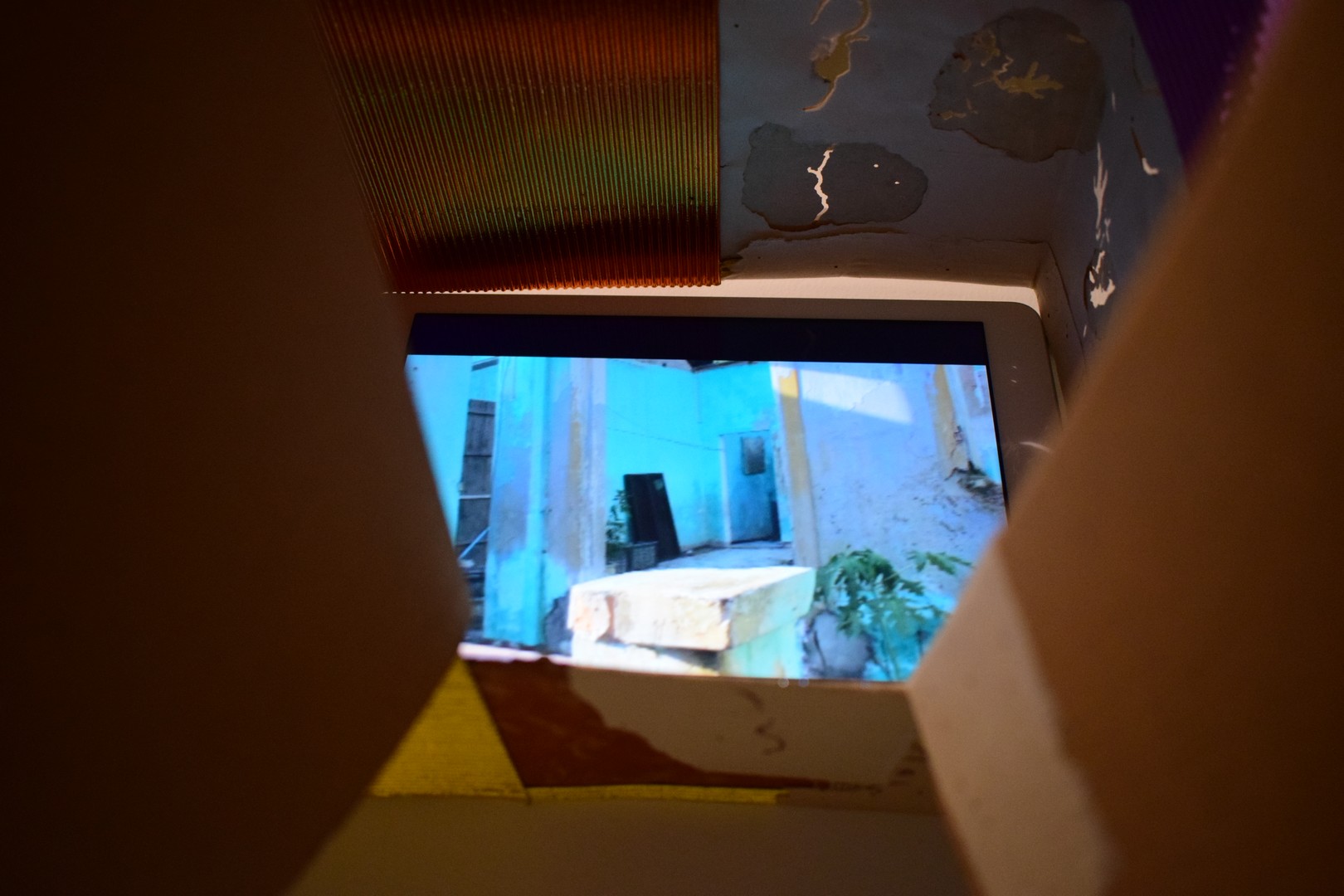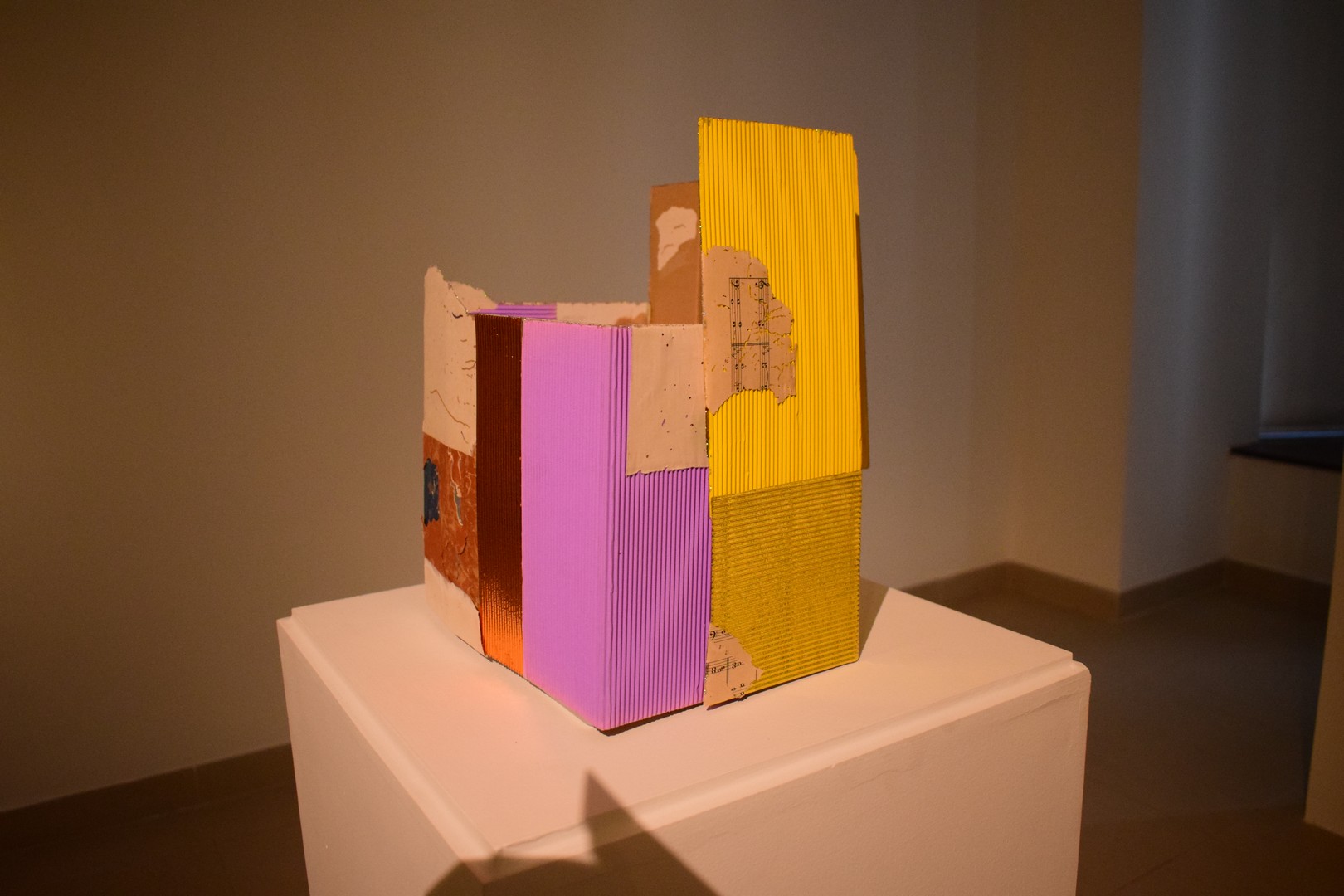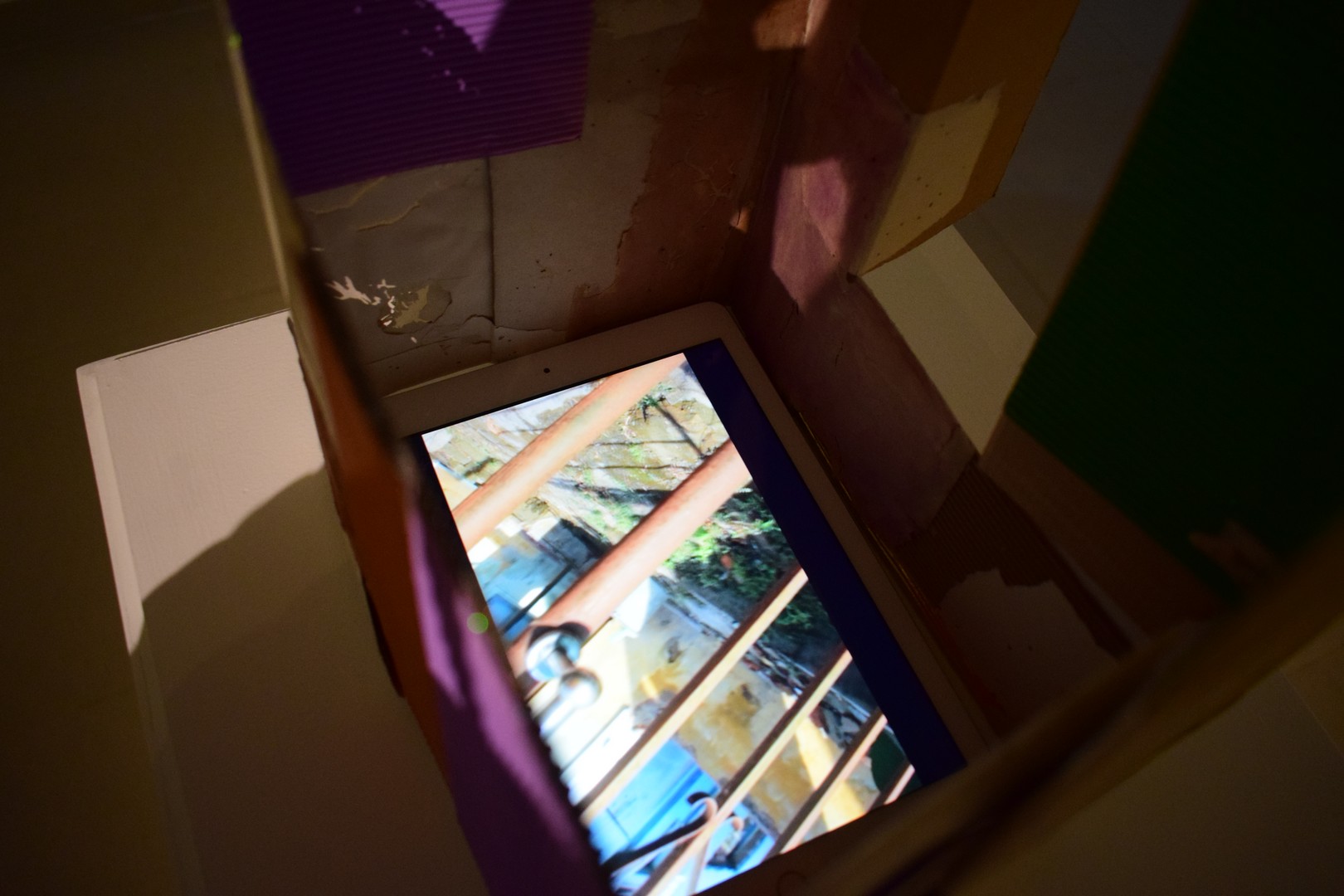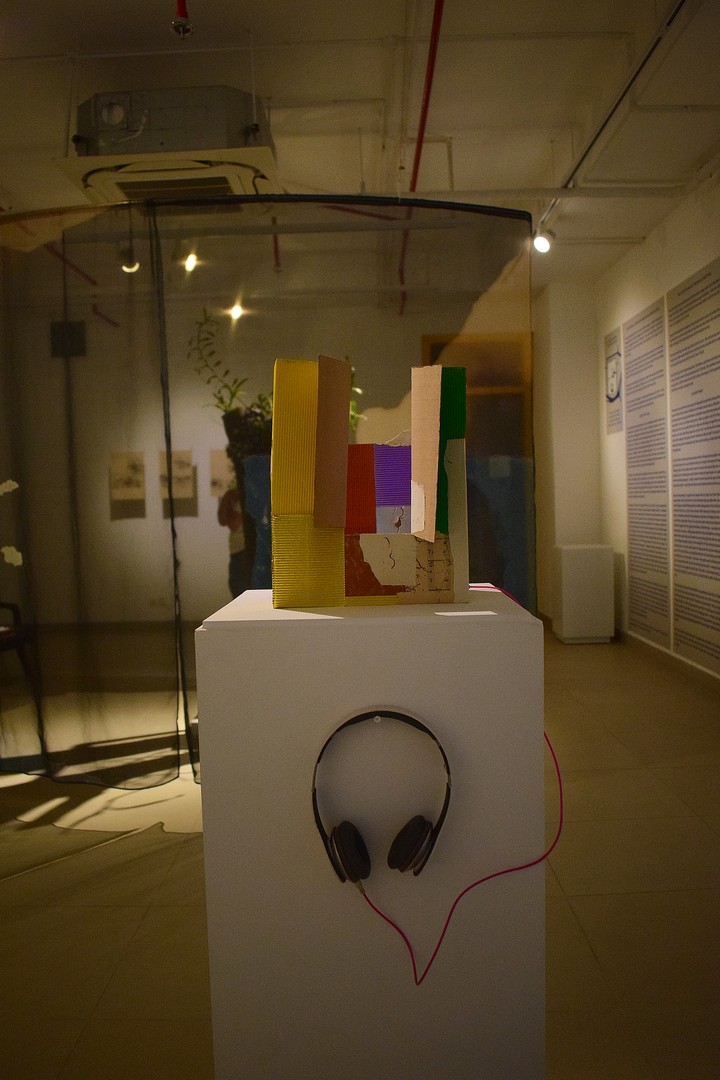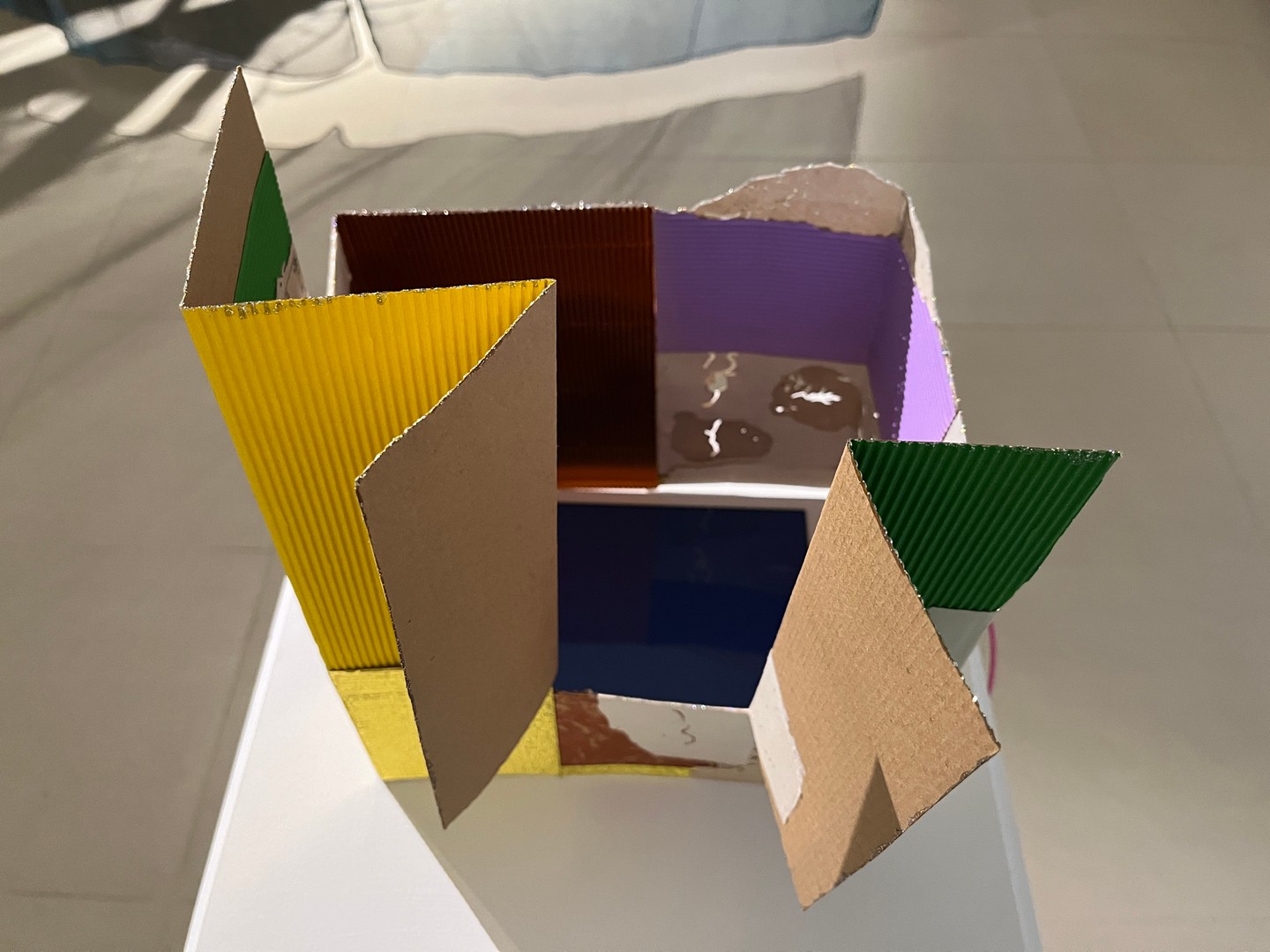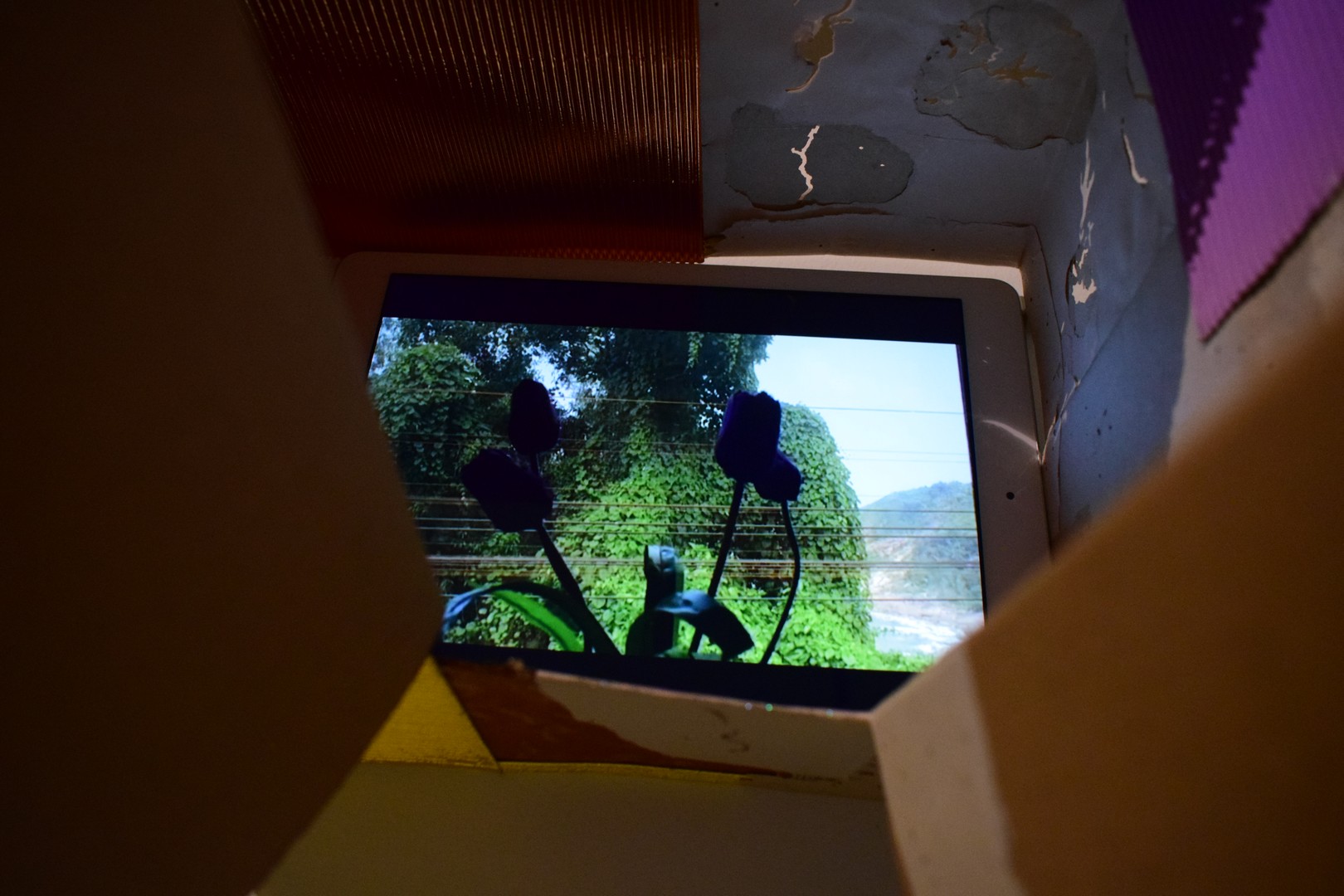 Video installation. Cardboard box: 32 x 25 x 18 cm (irregular). Video: 00:05:51, color, sound. Dimensions variable.
Description
Uyên Minh's Clear sky and relative humidity in the afternoon is a speculative film shot in Huế chronicling the final journey of two friends at an undetermined location and time. Amidst wreckage and ruin, interspersed with tulip bulbs and hesitant exchanges, we catch glimpses of regretful glances and undelivered goodbyes.
Description from No more, not yet Exhibition Catalog, 2023.