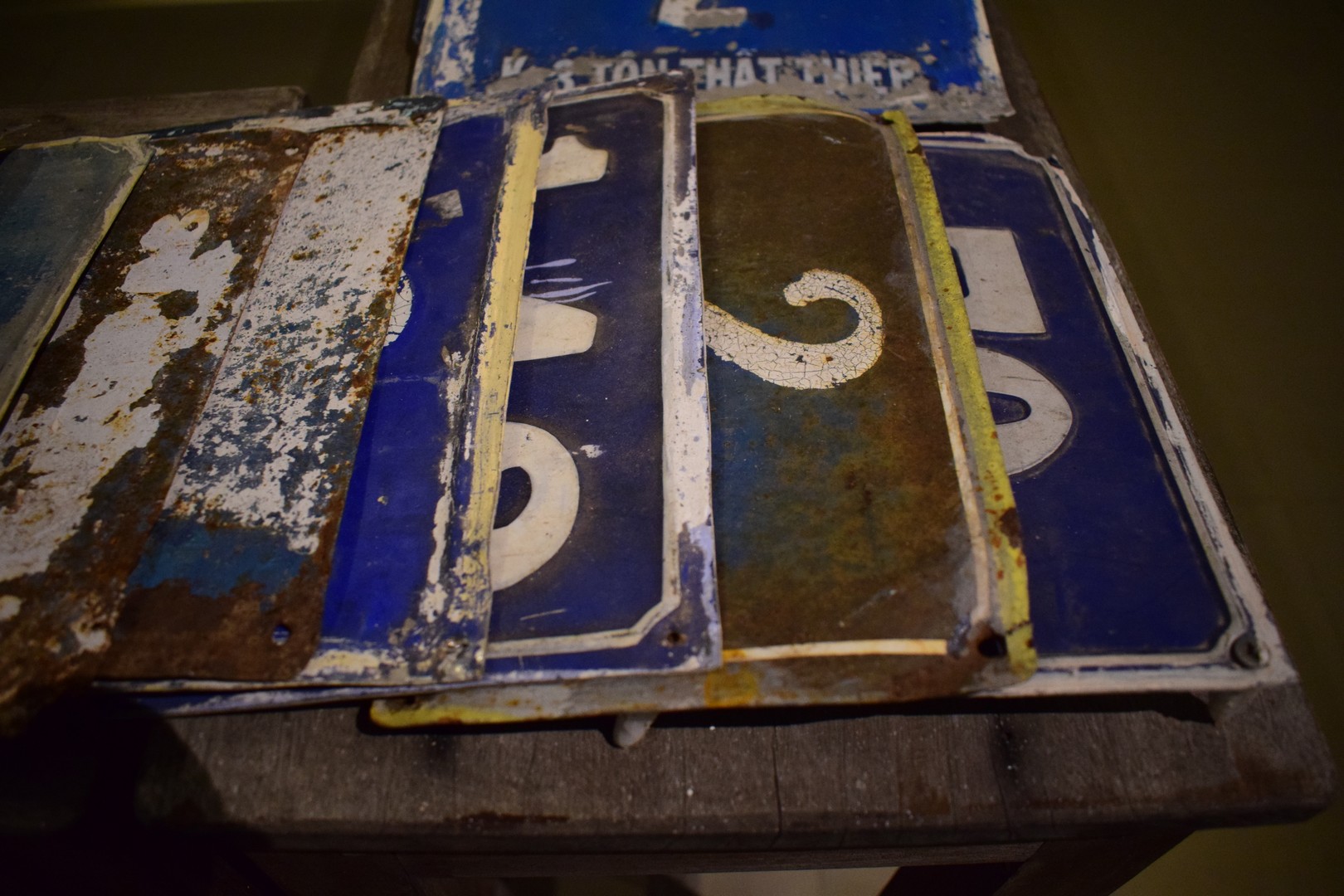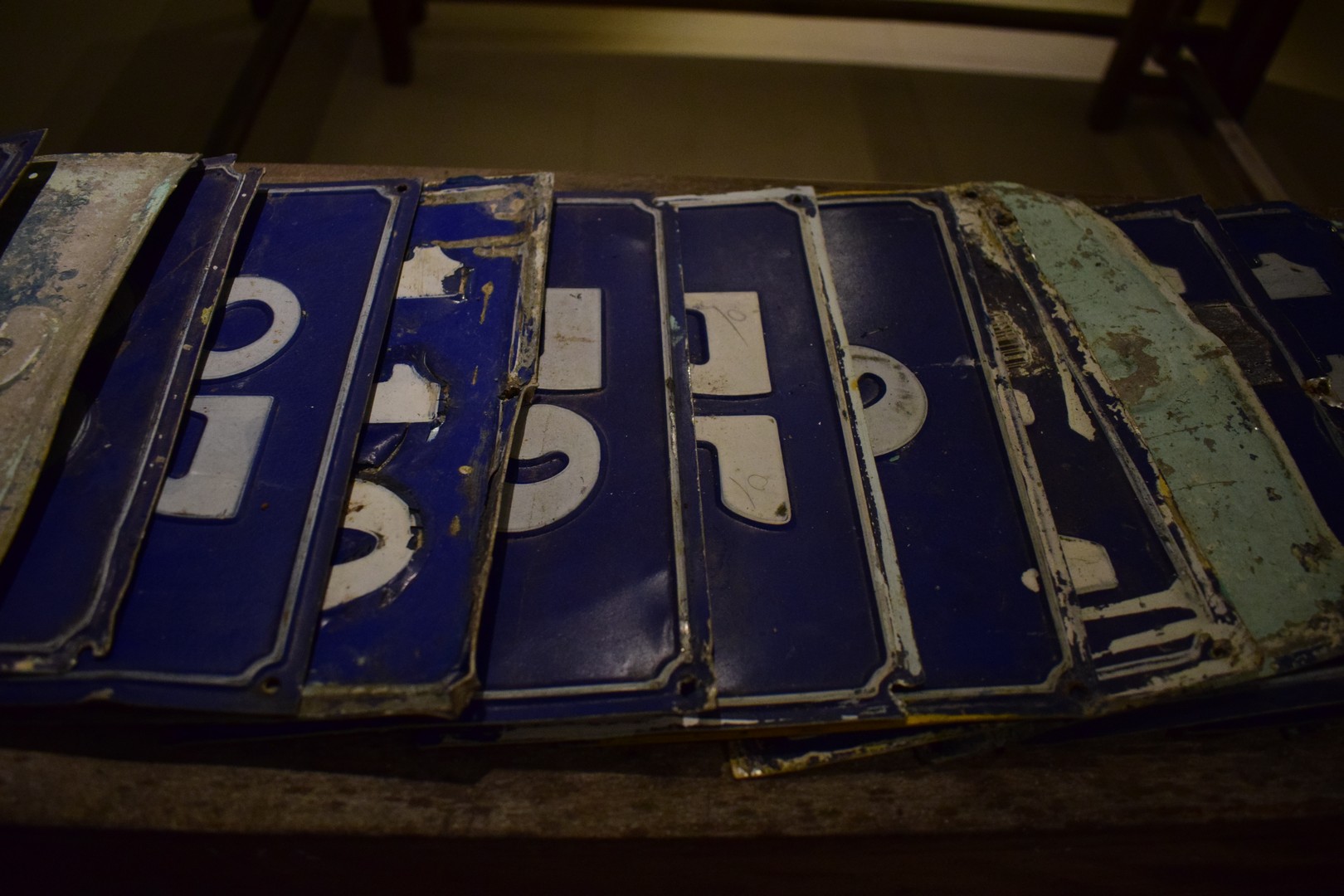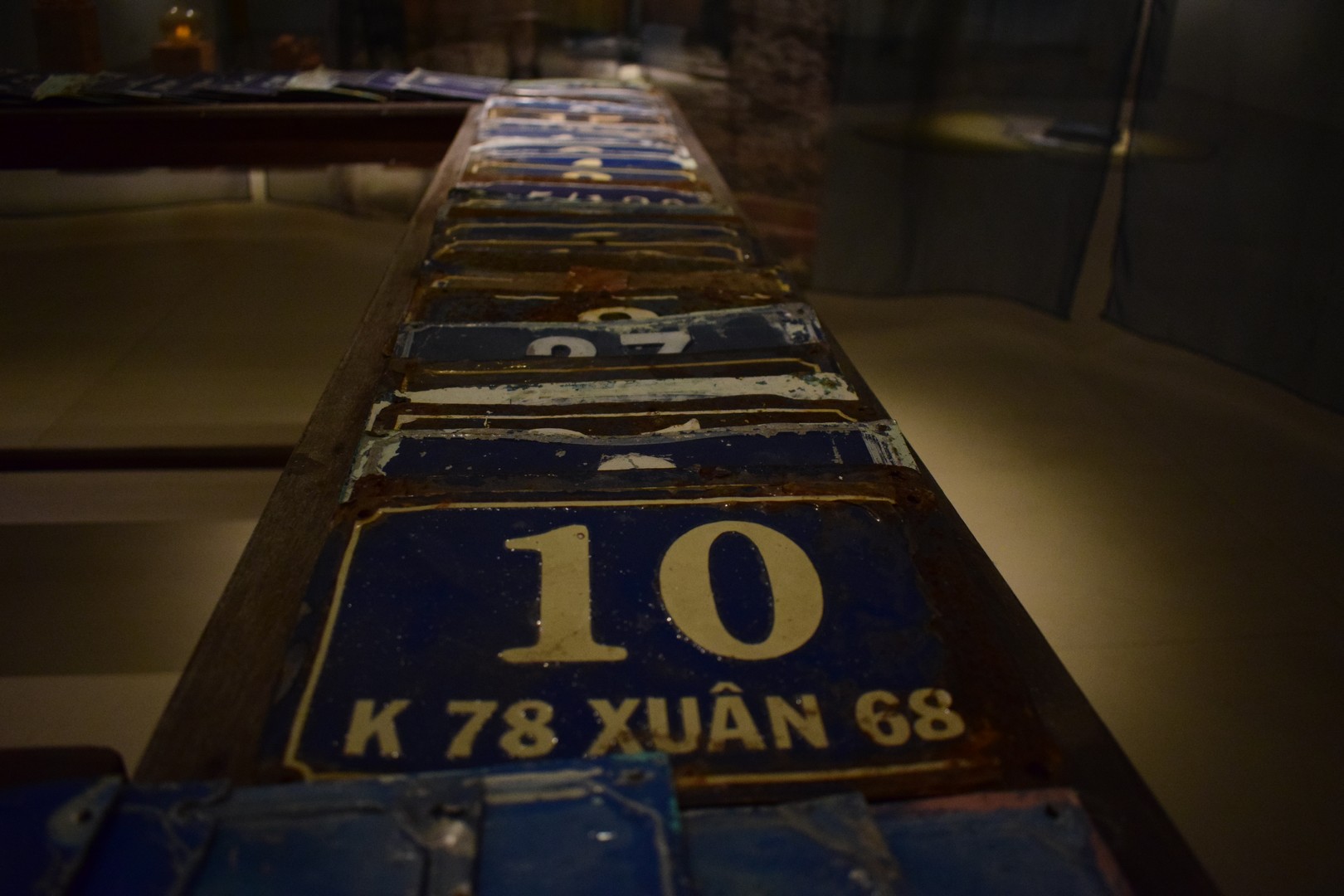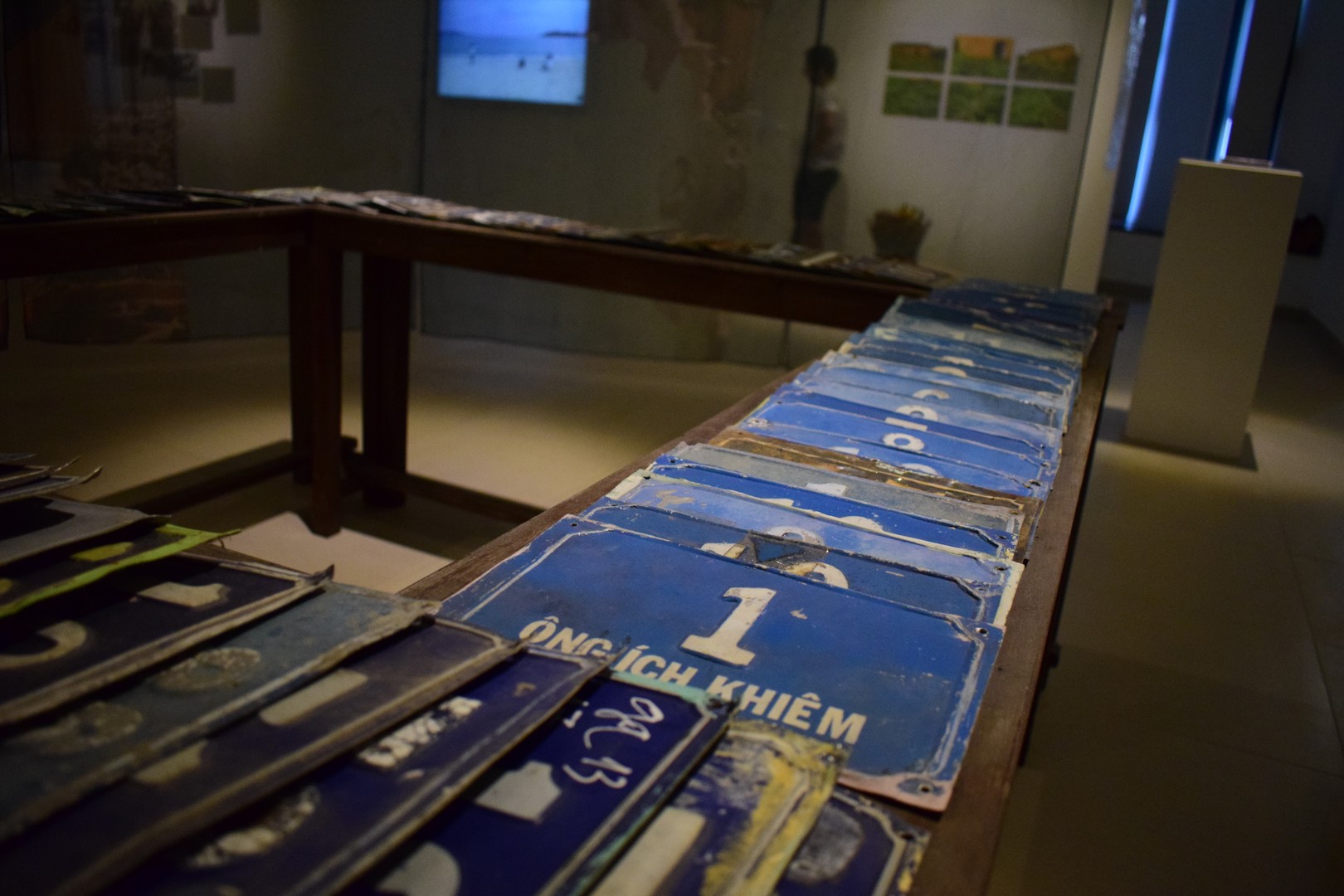 Mixed-media (132 found house number plaques, 4 found wooden tables). Installation dimensions: 76 x 160 x 160 cm.

Description
'I collected these house number plaques because I wanted to preserve the historical value of daily life and the stories of ordinary people living on the edge of the citadel, in reminiscence of the past. Laying and leaning on top of one another, the plaques collectively tell a story of urban planning and encourage viewers to contemplate the future of the citadel, as well as that of various other locations around the country, where urban renewal and residential relocation are underway. A house number plaque can be said to represent the history of an entire family – of those who live under the same roof and consider that place their home. Numbers have always been linked to human identity and the process of identification.Take our passports for instance: one's life compressed into a series of digits; or look at how the American War in Vietnam is sometimes remembered through the registration number of refugee boats. Like a collector of antiques, Hoang Ngoc Tu gathered the number plaques of houses around the edge of the citadel in an attempt to keep their memories alive. Seemingly inanimate, these objects in fact hold the power to make us reflect on a community whose fate is now forever changed: grazed, flattened, left desolate and out of place in a new social order.
Description from No more, not yet Exhibition Catalog, 2023.