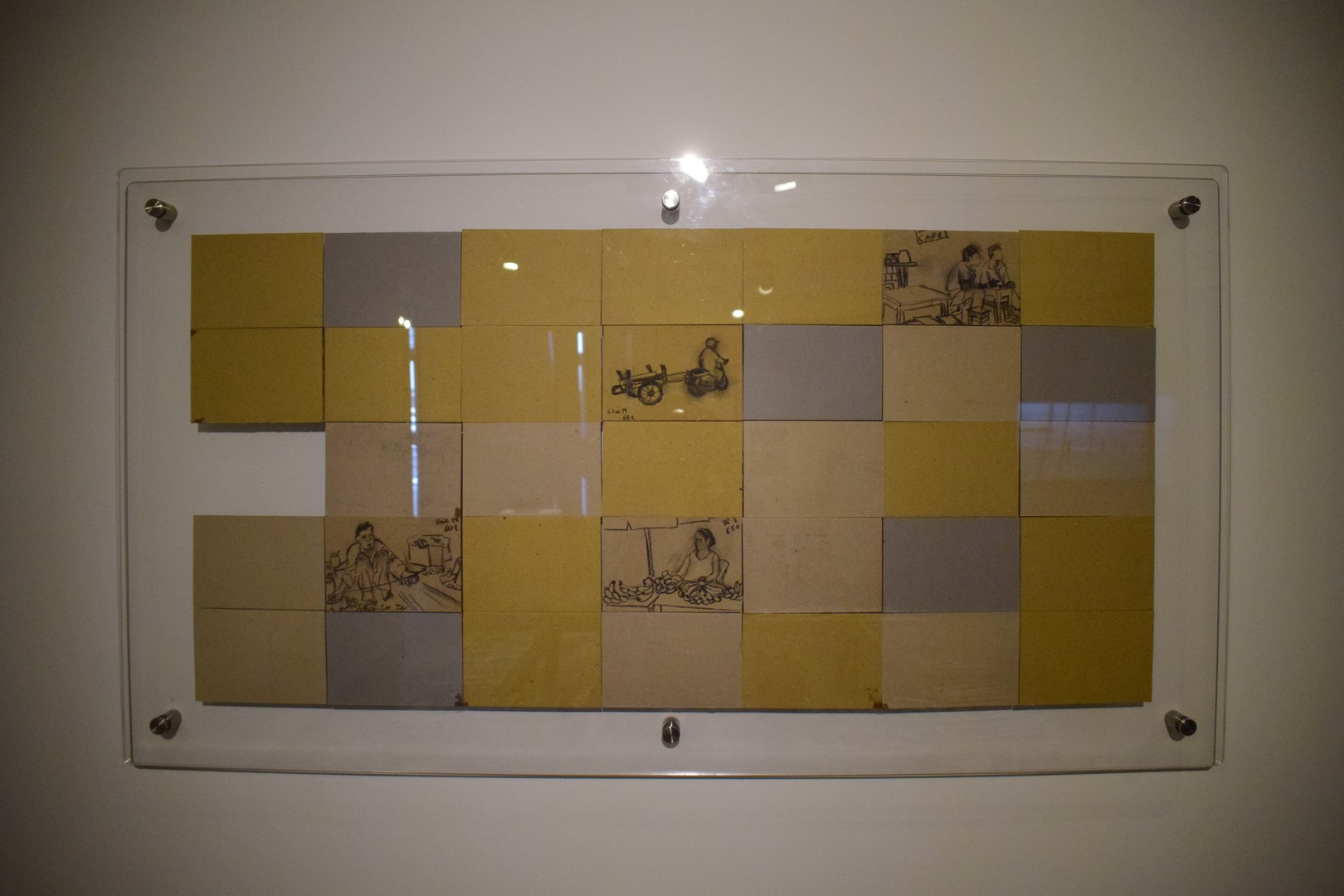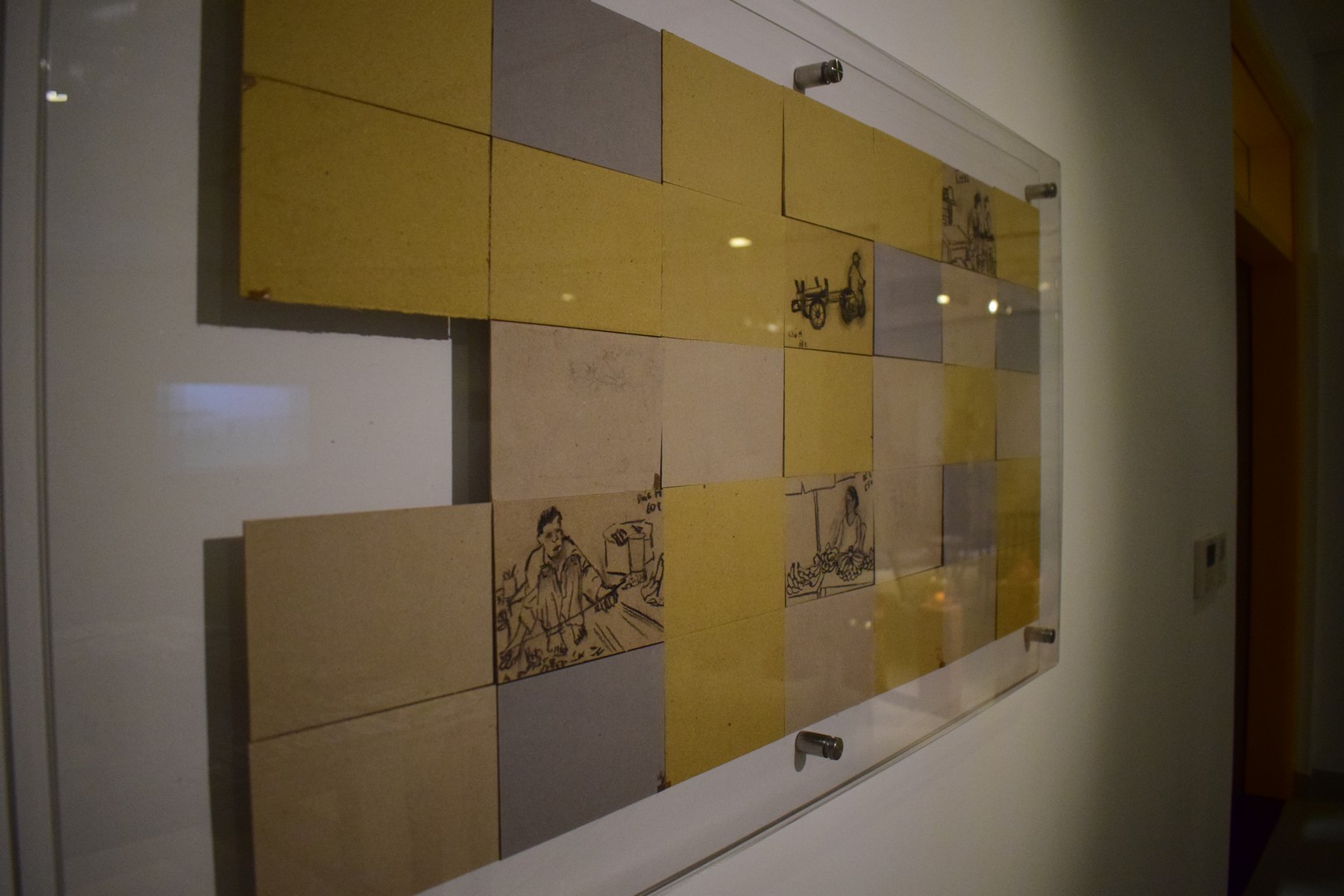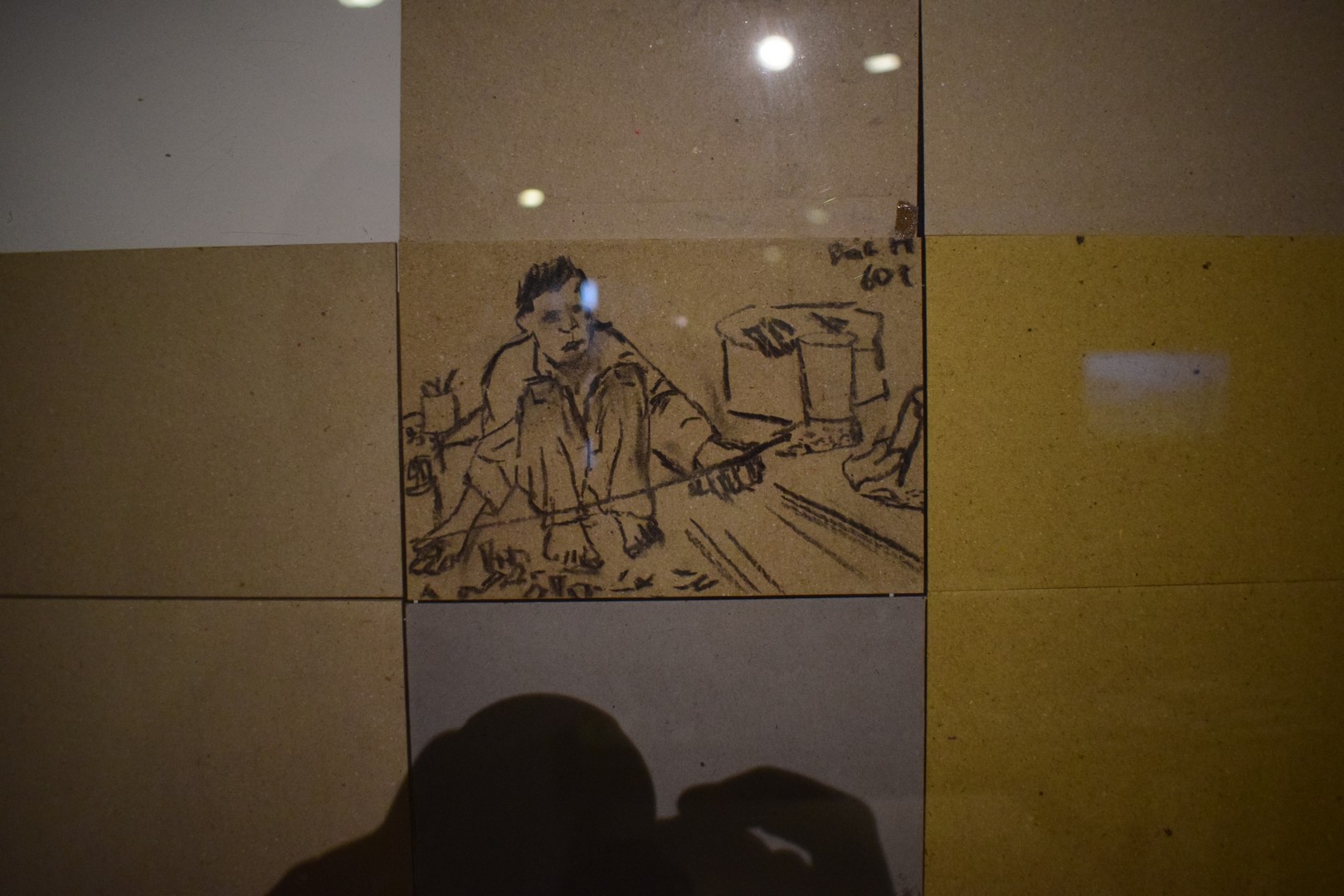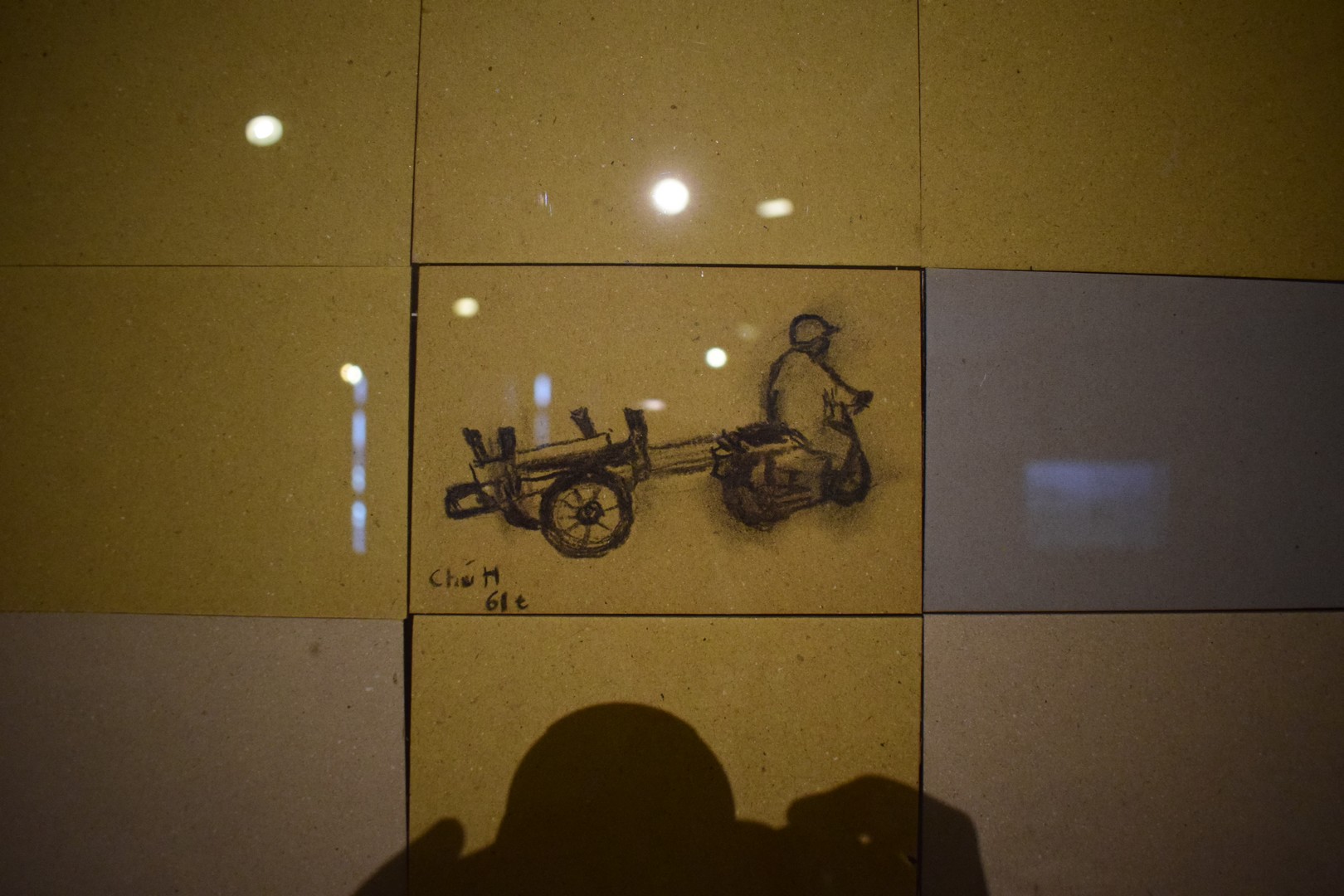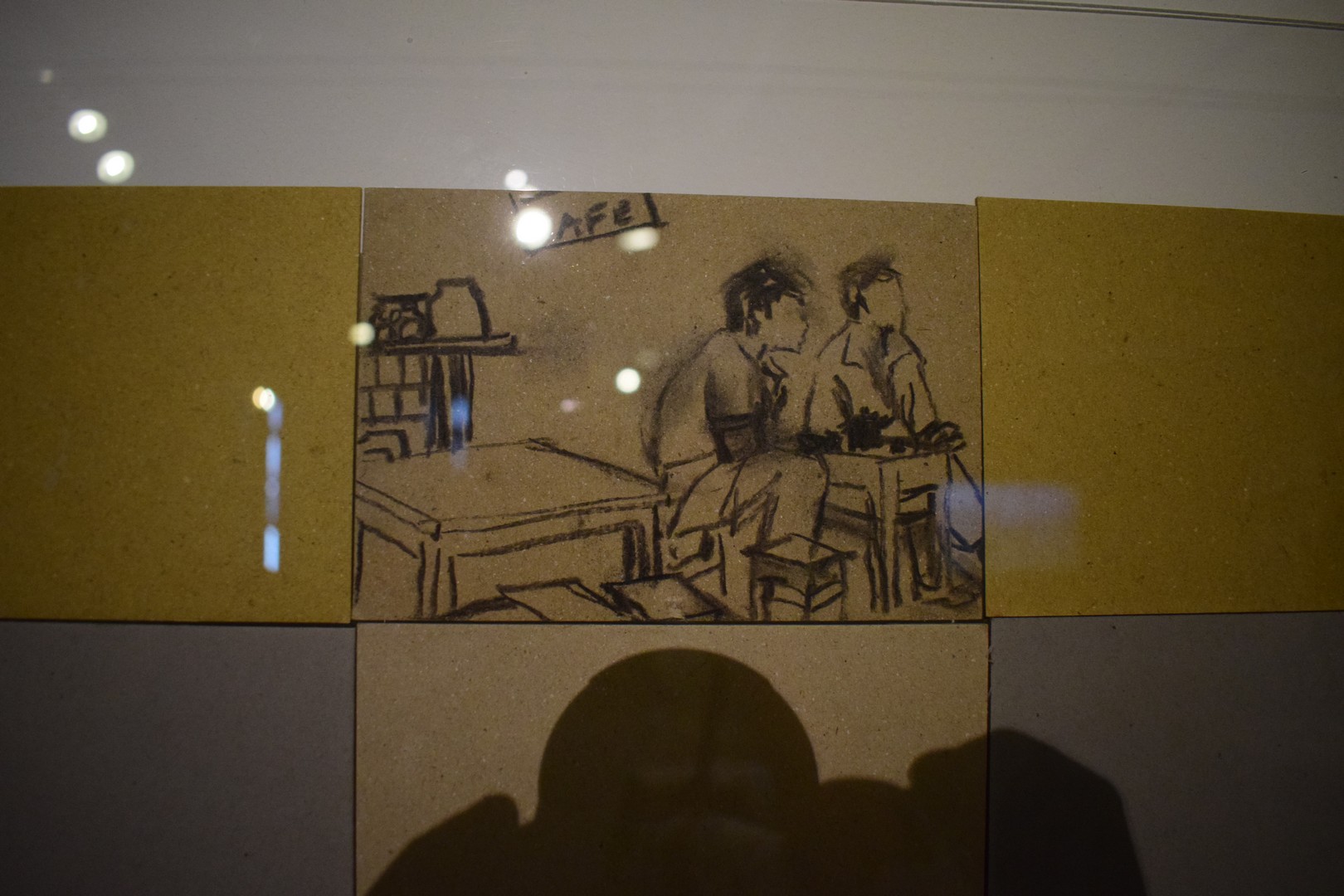 Mixed-media (cardboard, charcoal, glue, plexiglass frame).
Description
'I've been able to talk to 22 people thus far. Most of them are older. Only four could give an answer regarding their plans for the future. Two had already taken new jobs, selling bananas and operating tractors, and the other two planned to make joss paper and open a small café. The remaining 18 did not yet know what they would do. Many of them thought it too late for them to switch jobs because they were too old. Thus, only four pieces of cardboard are drawn on; the other 18 has been left blank.'
The green farms in the upper citadel date back to over 50 years ago; they were maintained by different families, providing the citadel's population with greens and crops, as well as flowers used in rituals. As a result of the government's relocation project, many families have moved out, leaving behind desolate plots. The remaining gardens are sustained by those who live across from the citadel walls. Where will these gardens end up? How are the former farmers doing? How have they been earning their livelihood? Through her series of sketches, Nguyễn Thị Thanh Mai investigates the stories behind Hue's large-scale relocation by inviting the residents of the area to share their anticipations of the future. Only a few could do so candidly and in great detail, while the majority replied with silence. Their blank pages seem devoid of hopes and dreams, and yet these dreams are very much there, underneath it all, waiting for their chance to break surface tension.
Description from No more, not yet Exhibition Catalog, 2023.