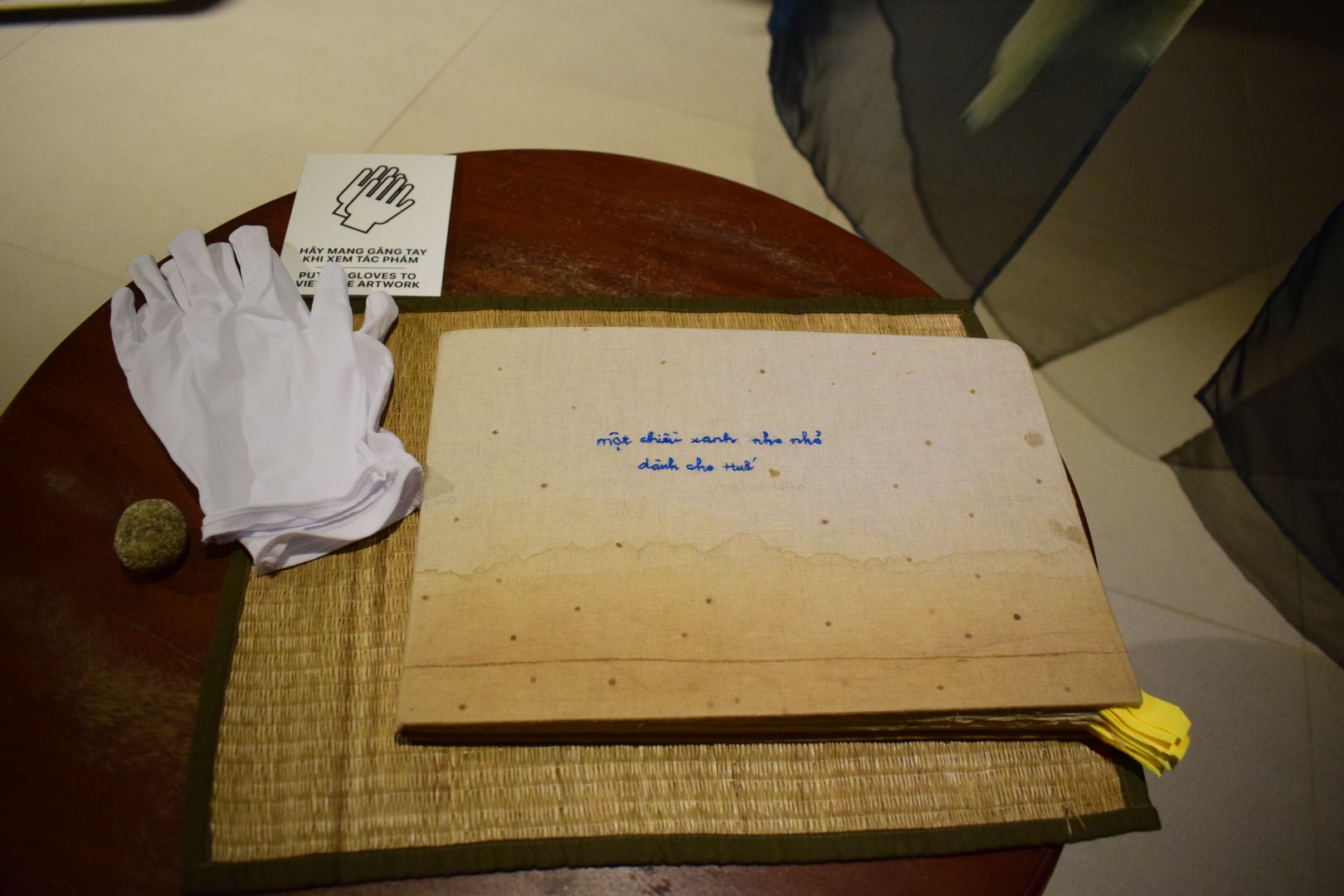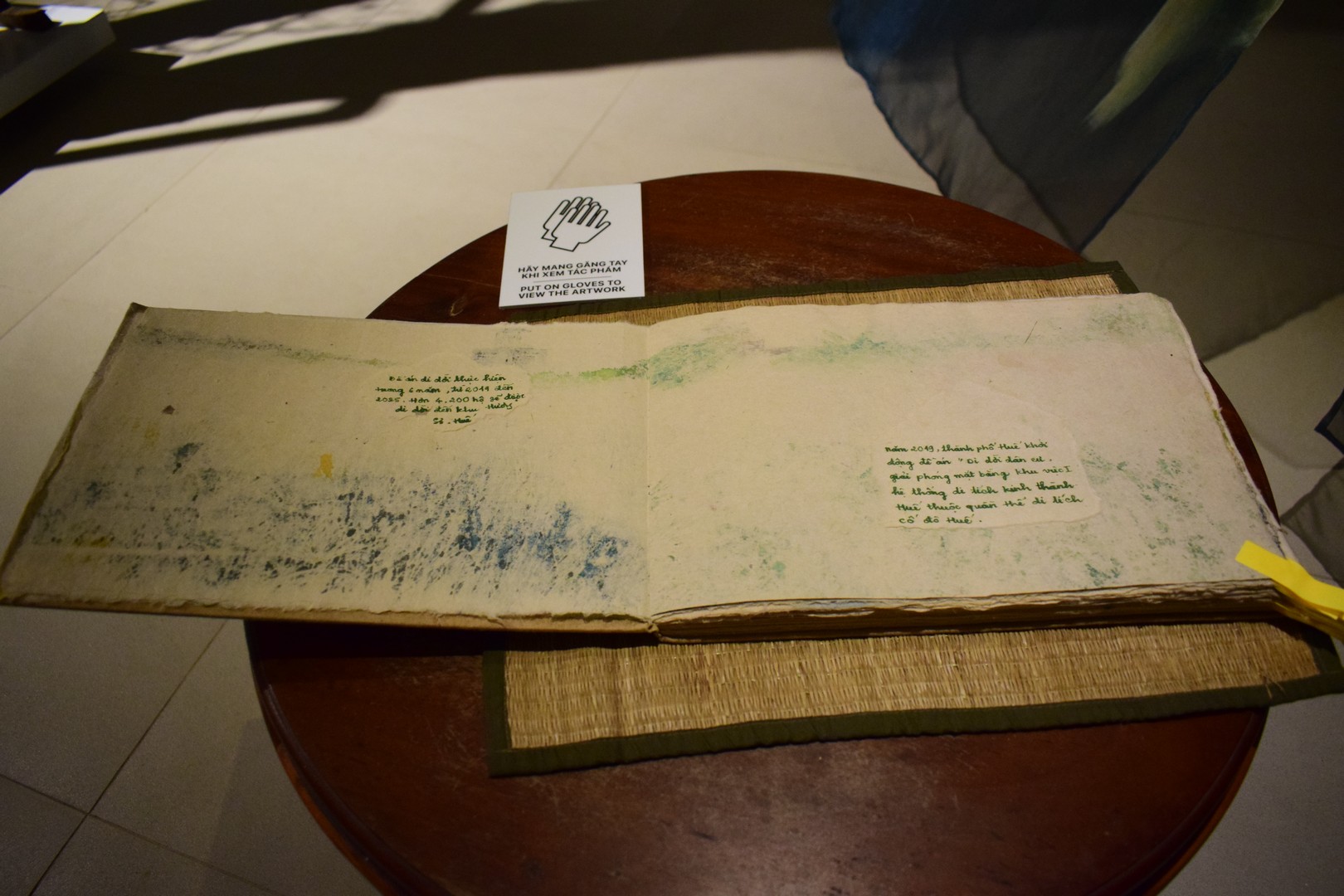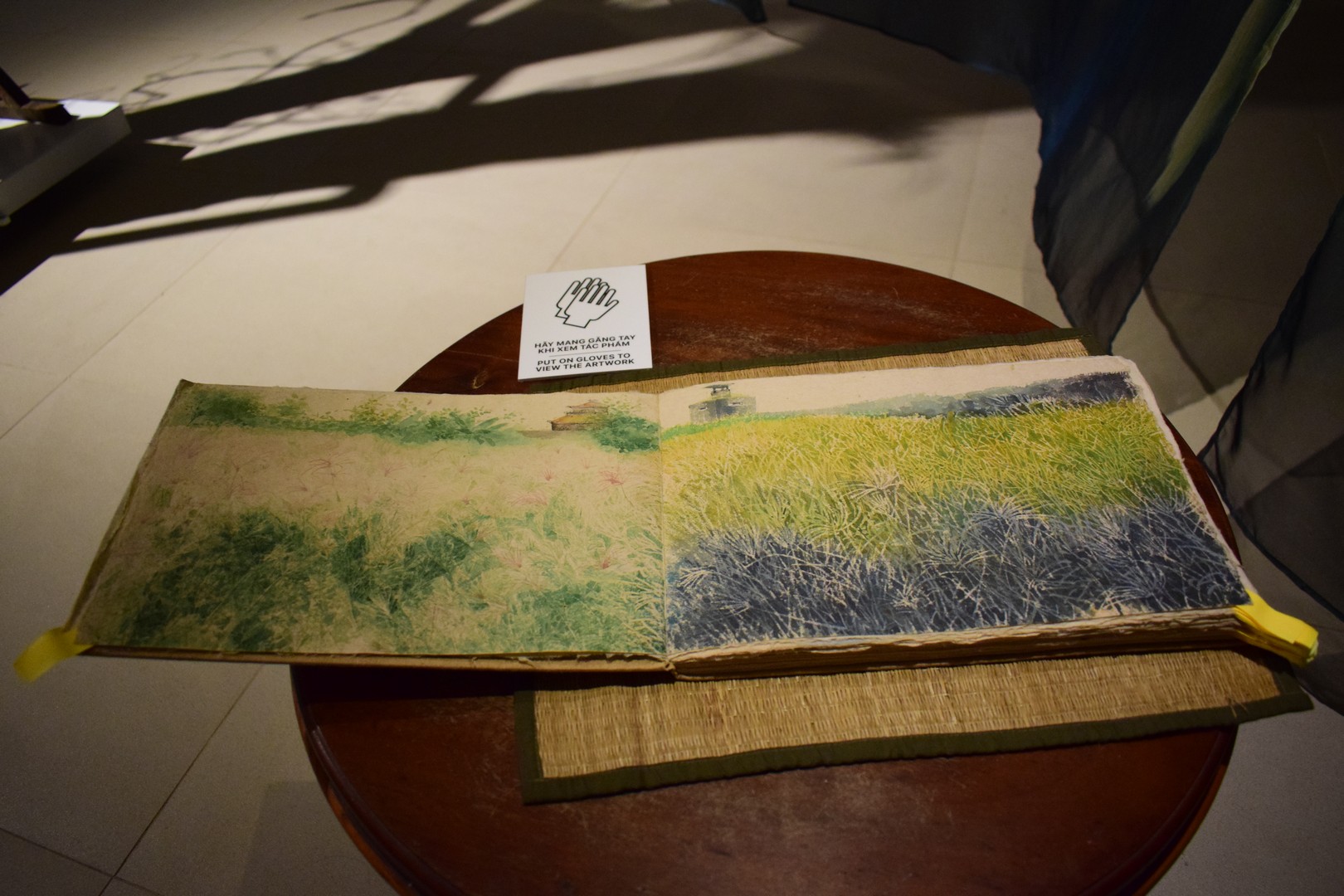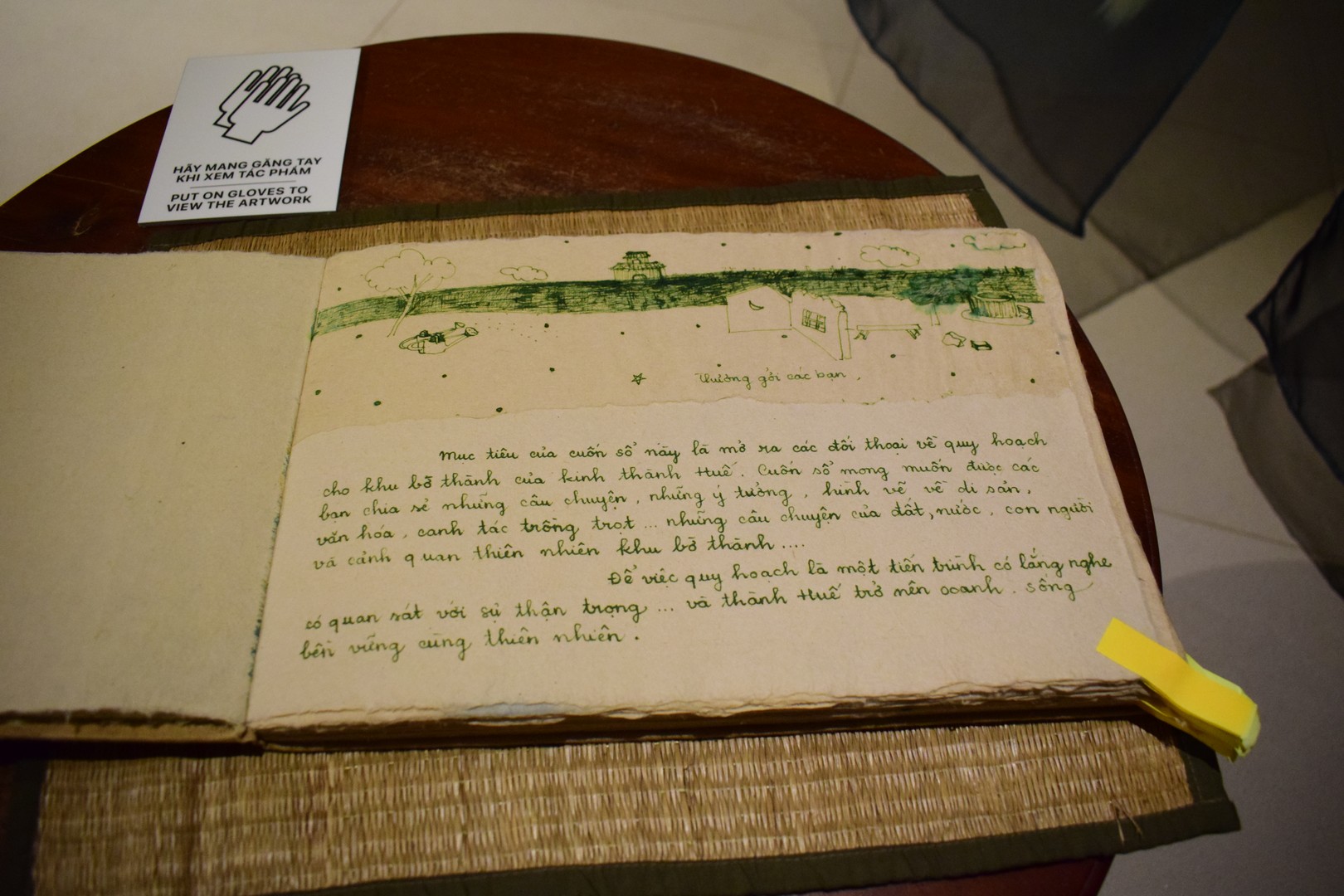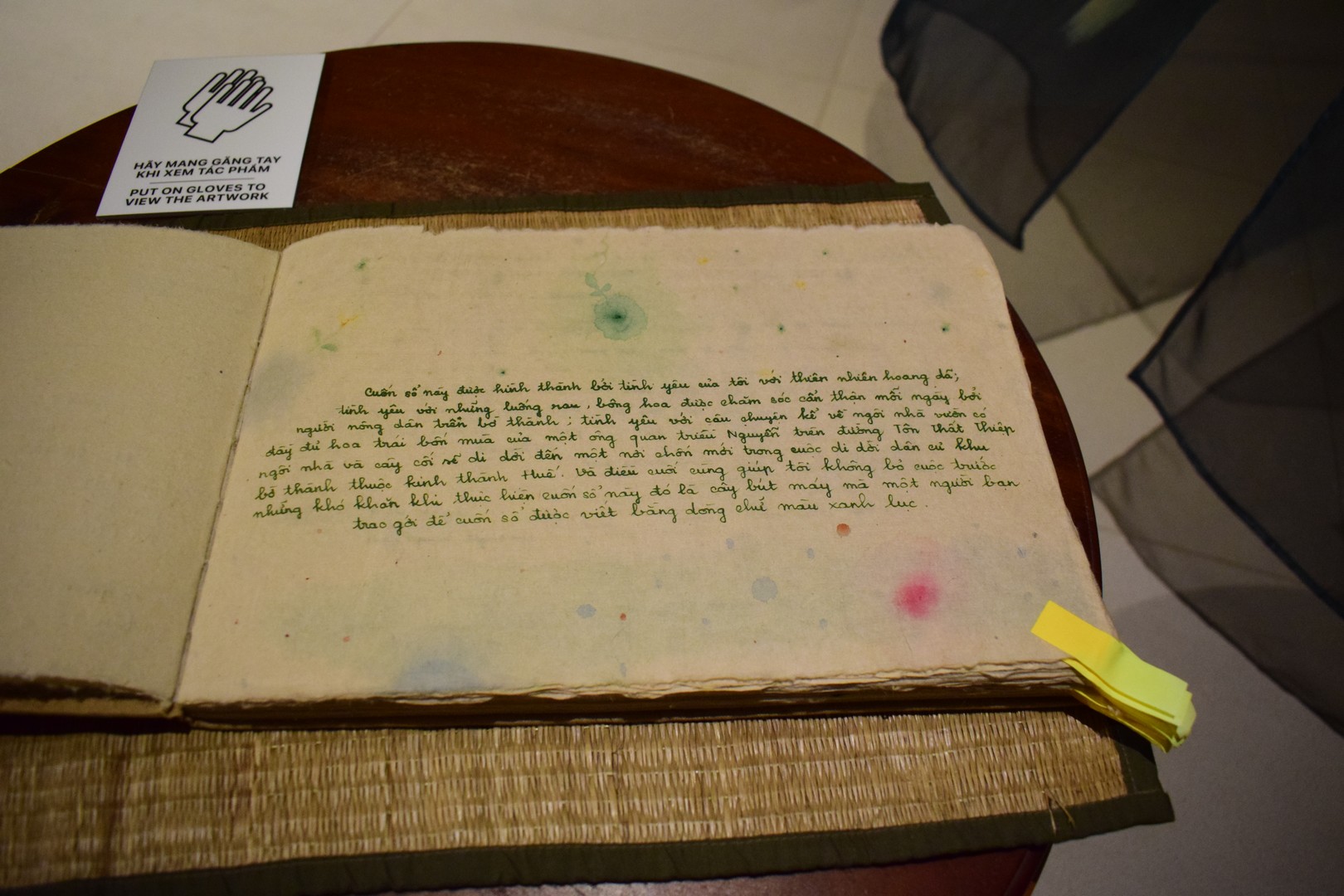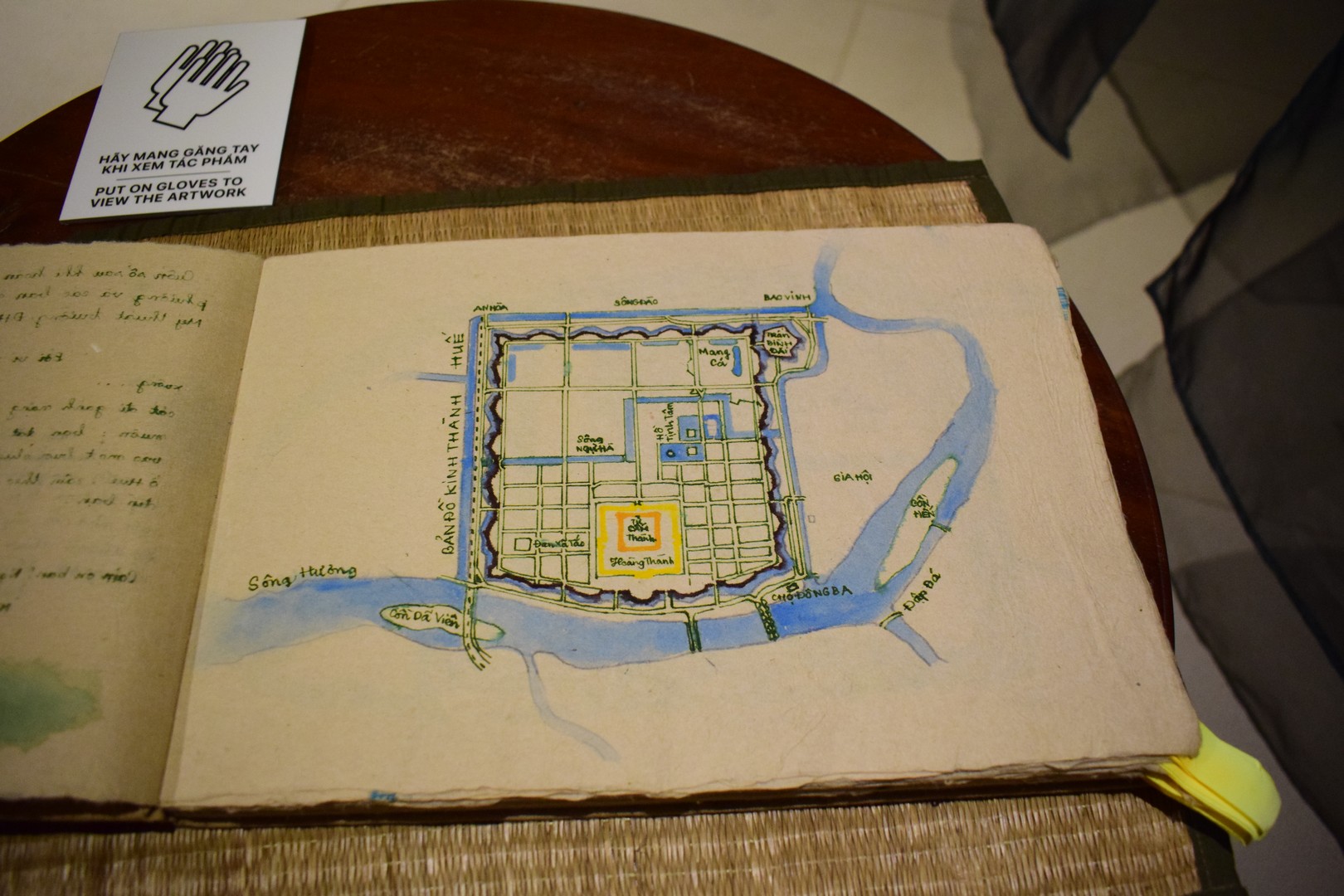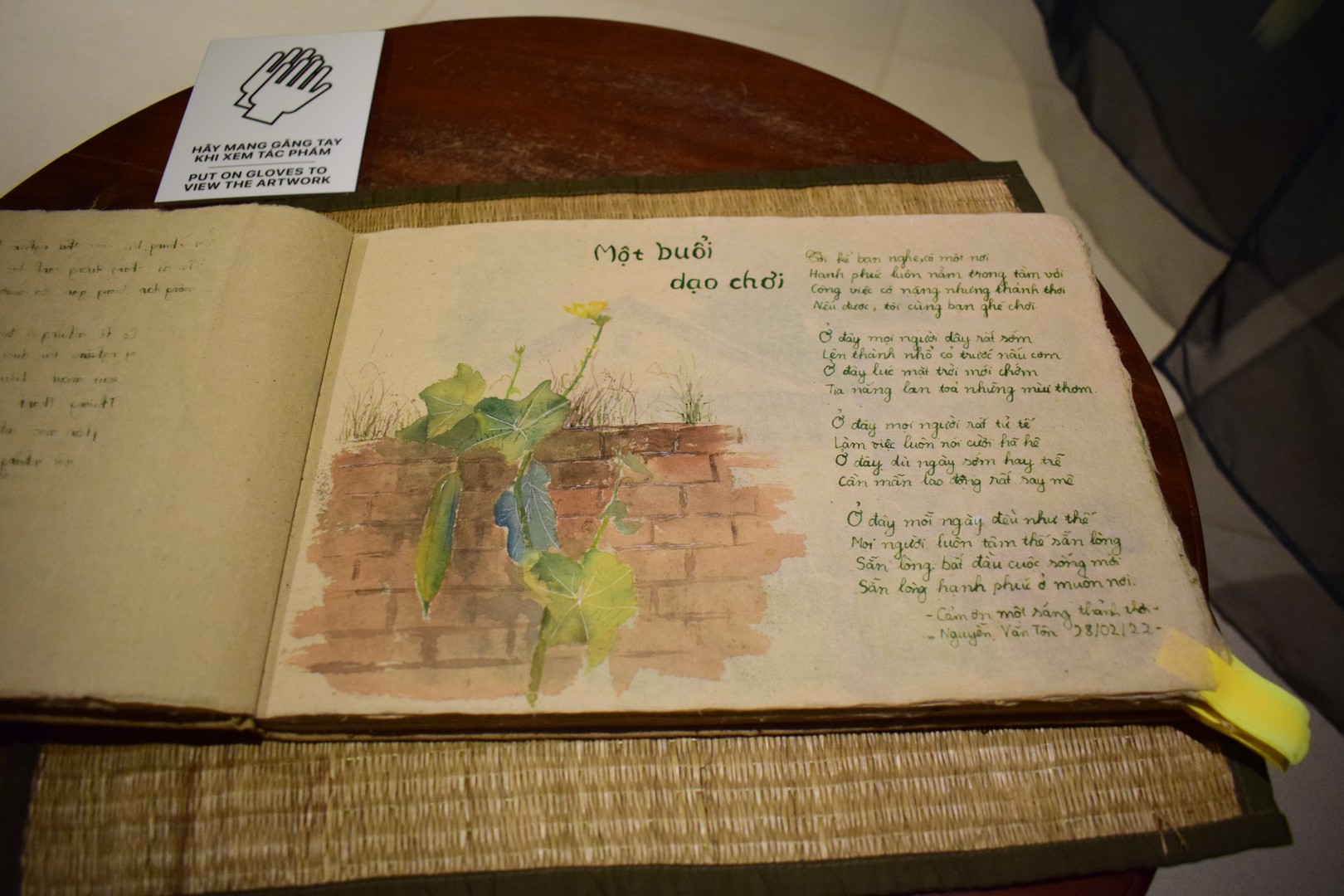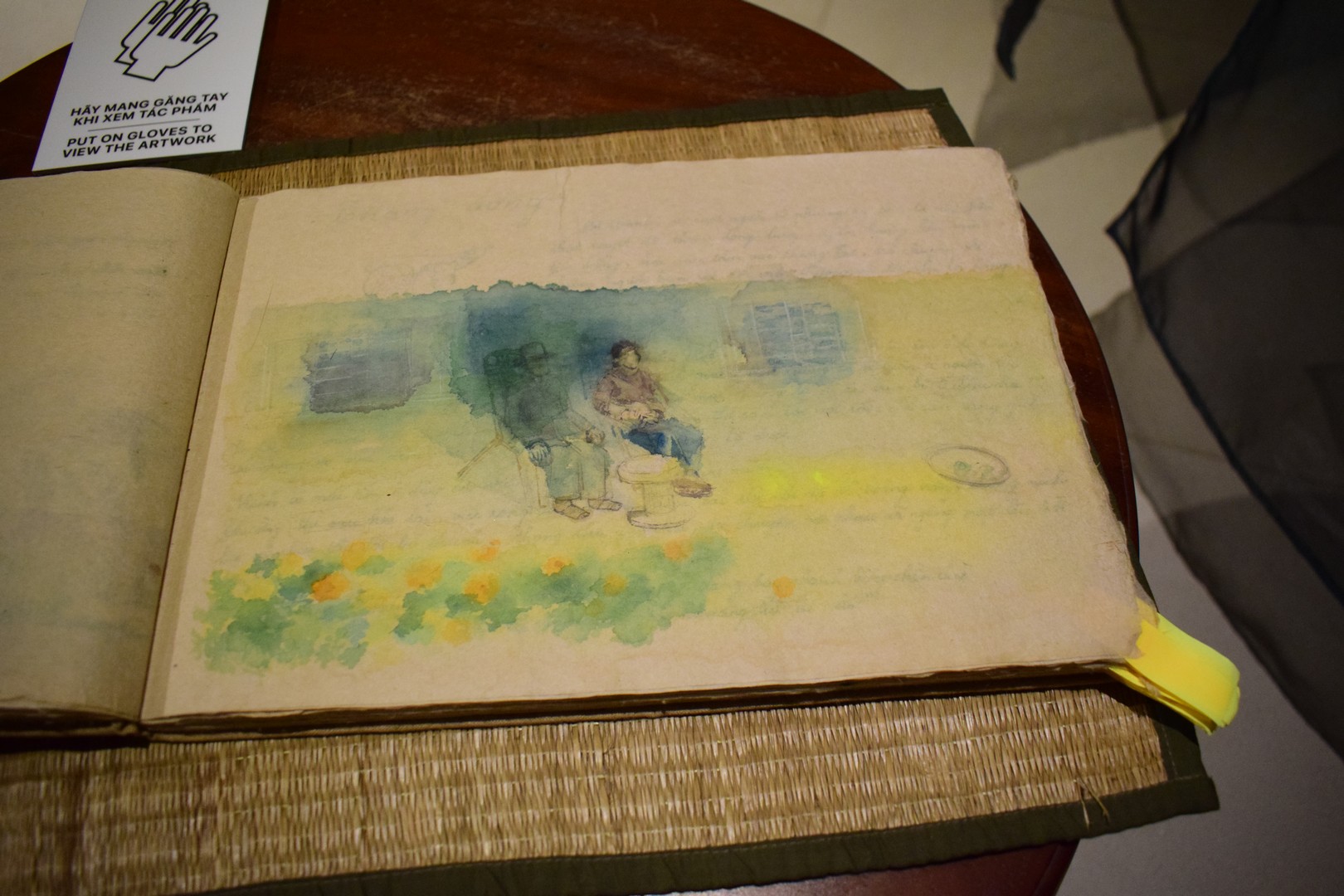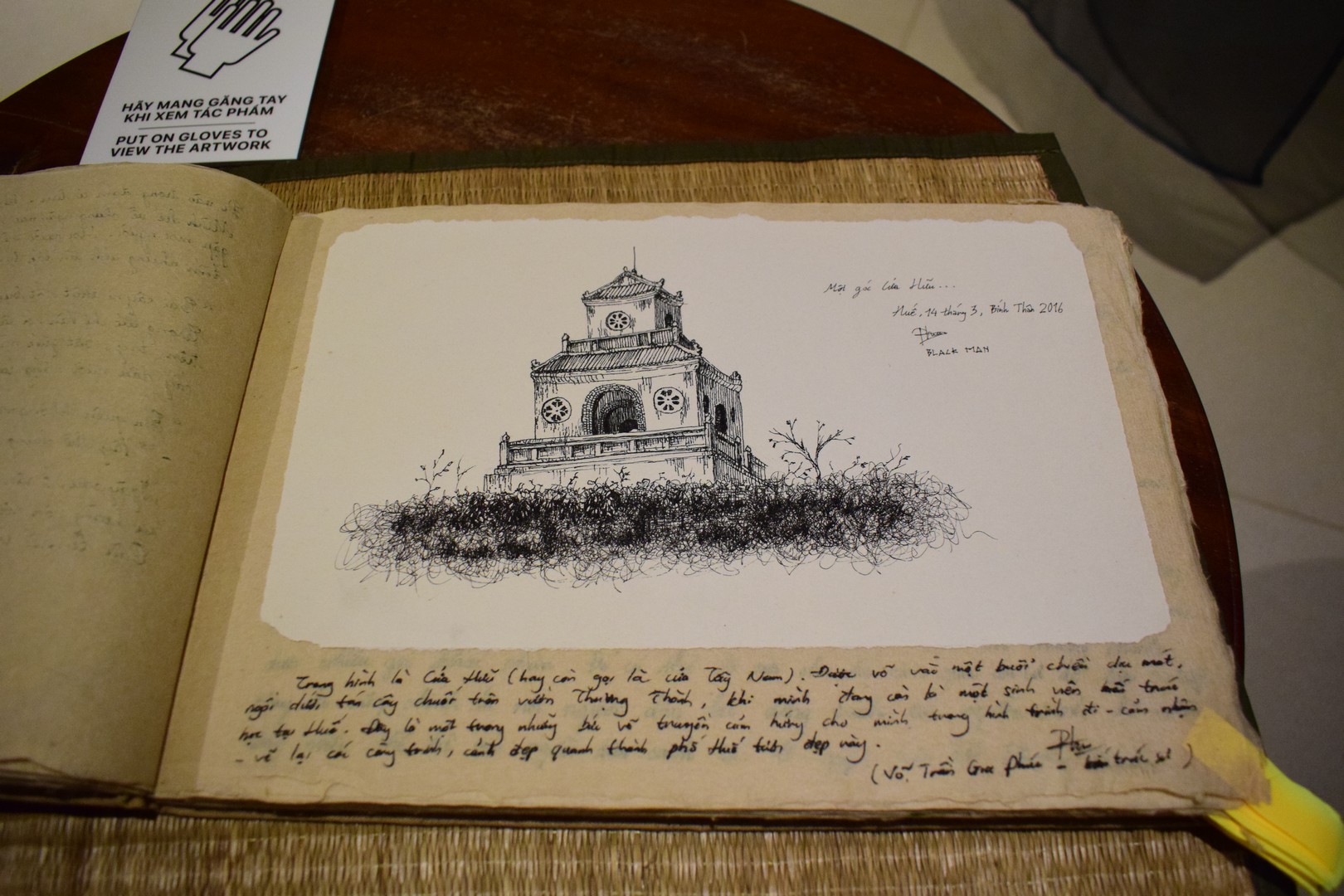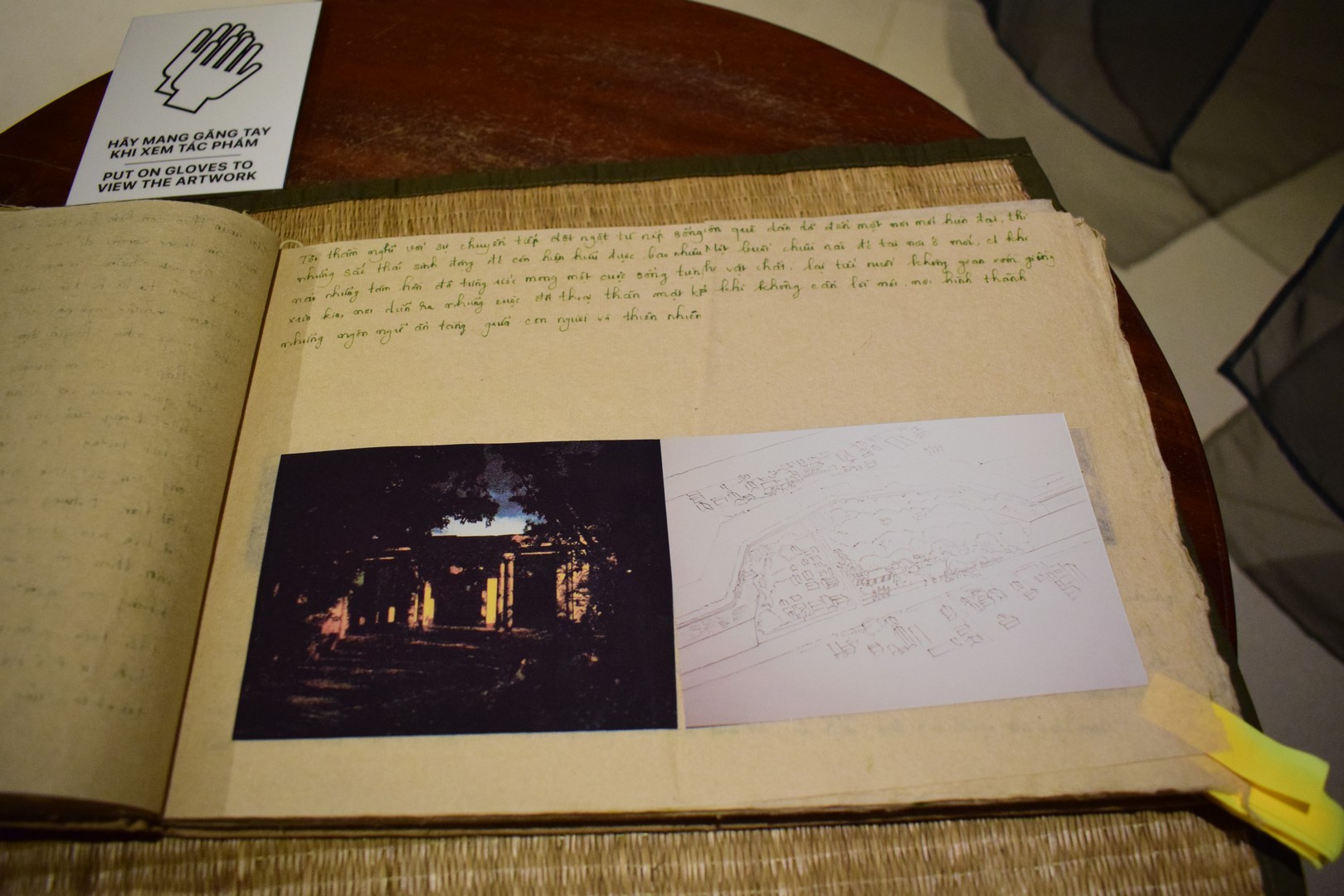 Mixed-media (Fabric-covered, hand-bound dó paper notebook, ink, photographs).
Description
'The journal is passed around to those with ties to the edge of the citadel, who are concerned with history and urban planning, or simply with the beauty of the area. We merely carry out the tasks of making and circulating the journal among those whom we deem fitting: friends, colleagues and neighbors, and their friends, colleagues and neighbors in turn, so that each page is filled with notes, reflections, sketches, and images of the citadel that the current journal keeper wishes to jot down and share with others.'
Initiated and cared for by Lê Thị Minh Nguyệt and Nguyễn Thị Khánh Anh, A little green afternoon assumes the form of an artist book, shared with and made by the community. As machines mow down houses and demolish entire neighborhoods around the edge of the citadel, this act of sharing, passing around and filling in the journal becomes a conscious attempt to 'level out' the socially constructed walls dividing people and be more inclusive. Here, we have the chance to look at and listen to the thoughts and feelings of those who are seldom heard.
Description from No more, not yet Exhibition Catalog, 2023.