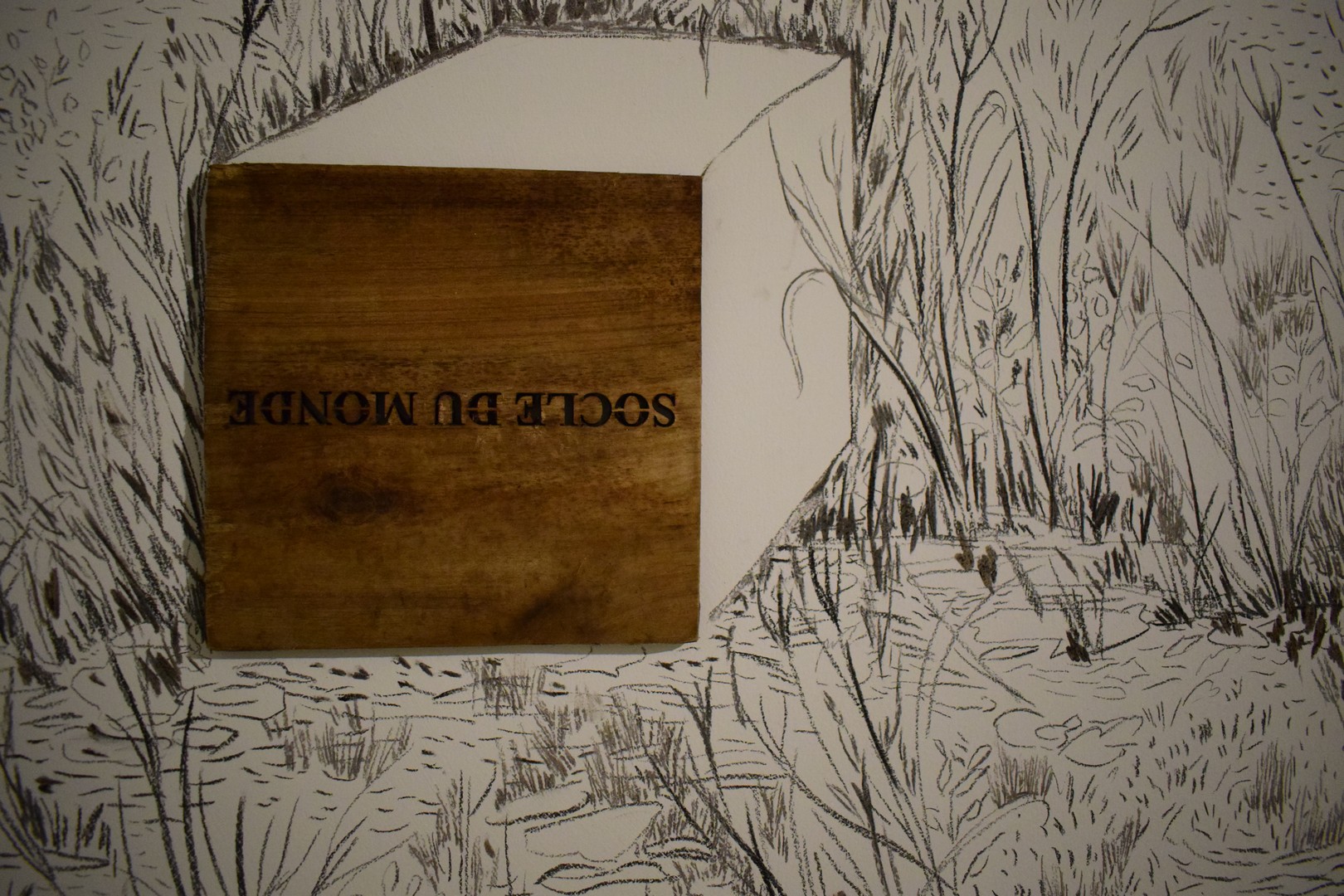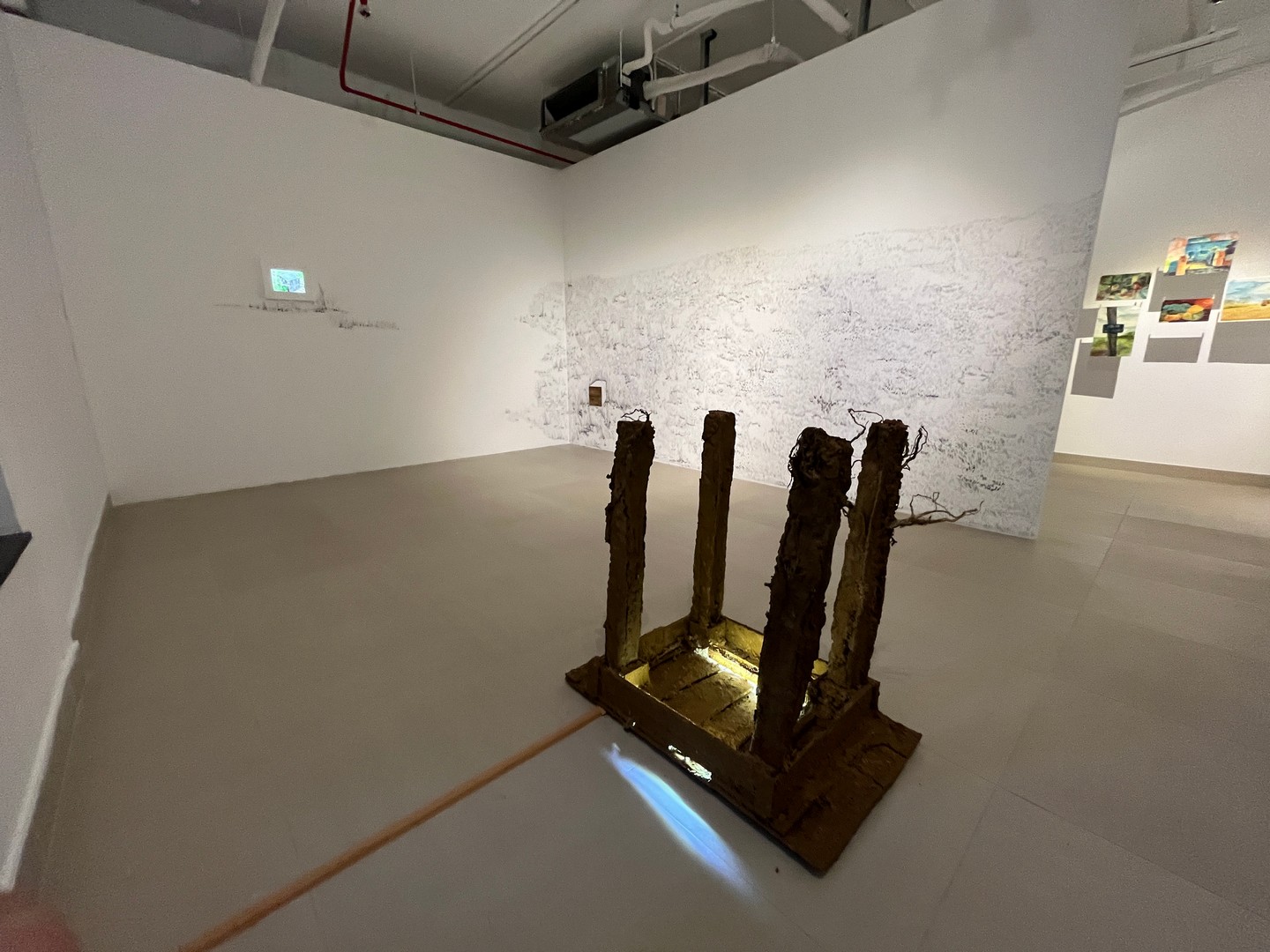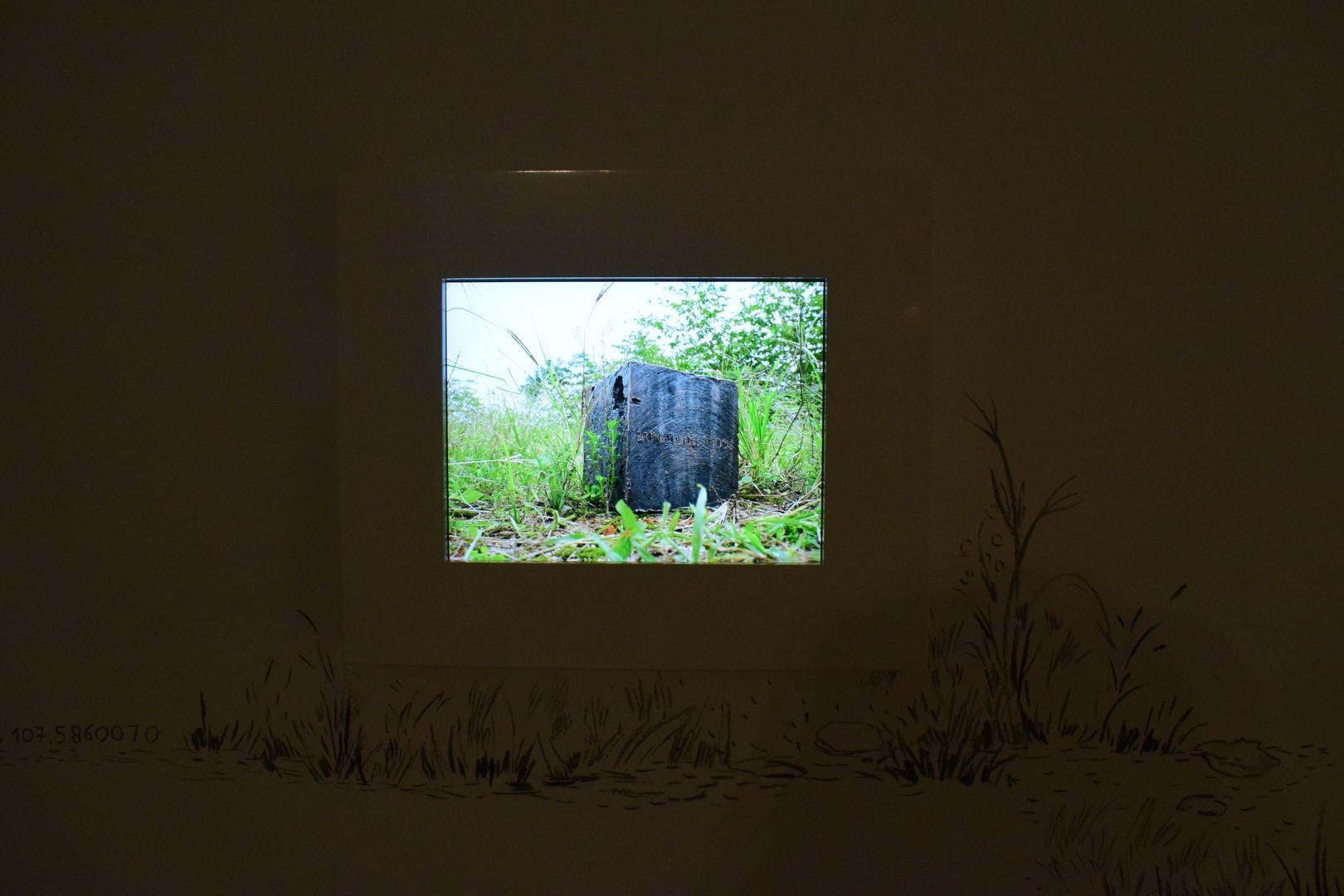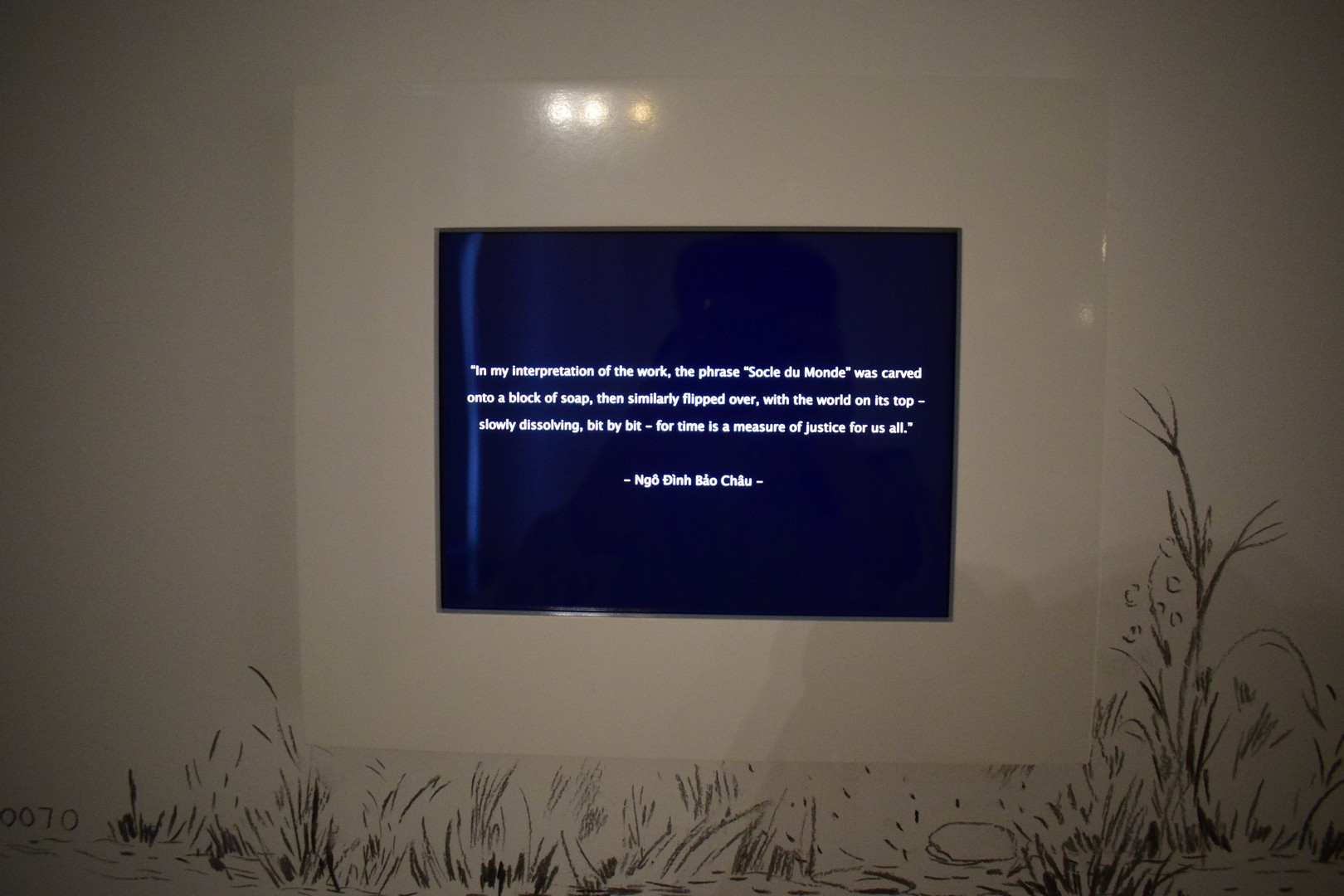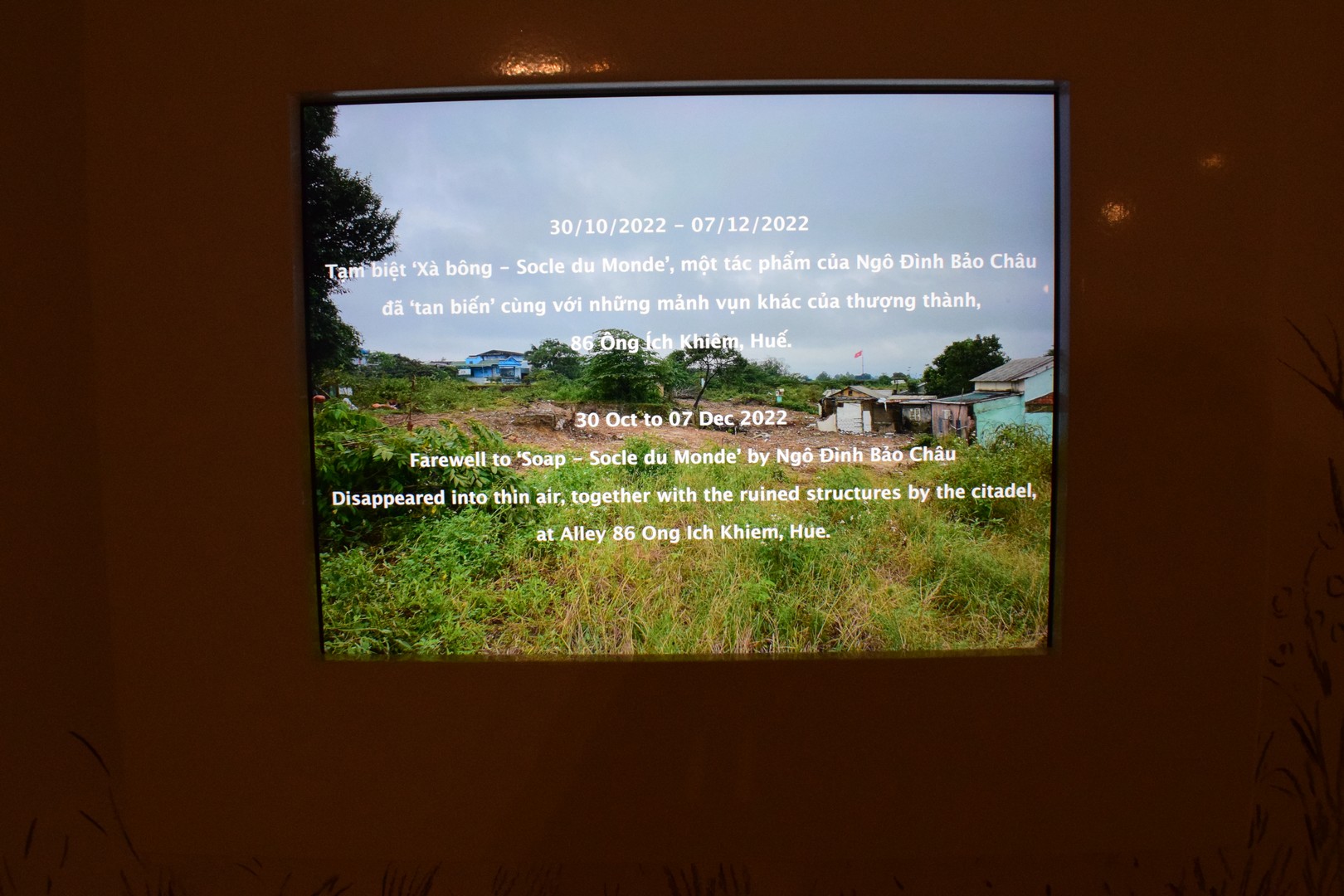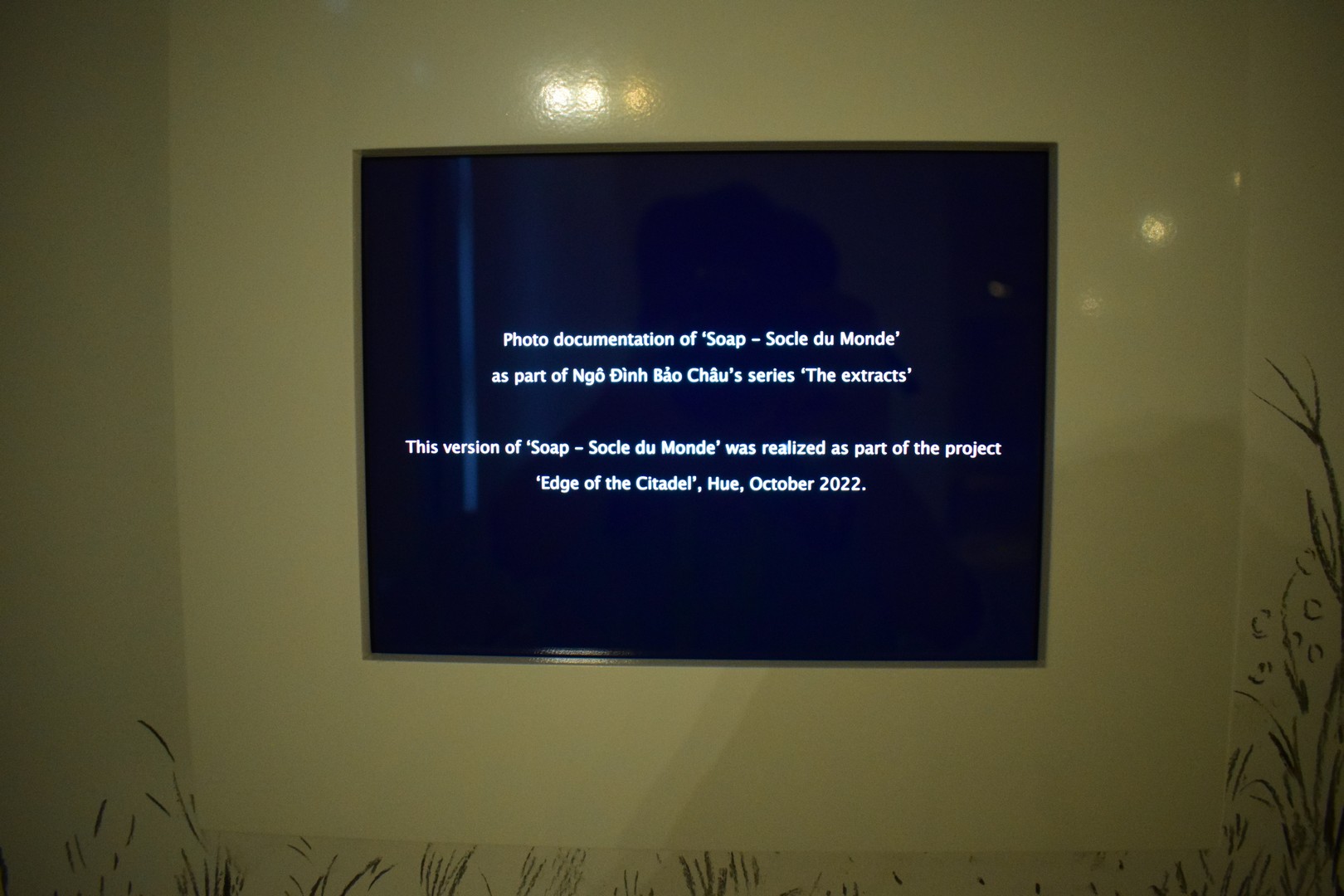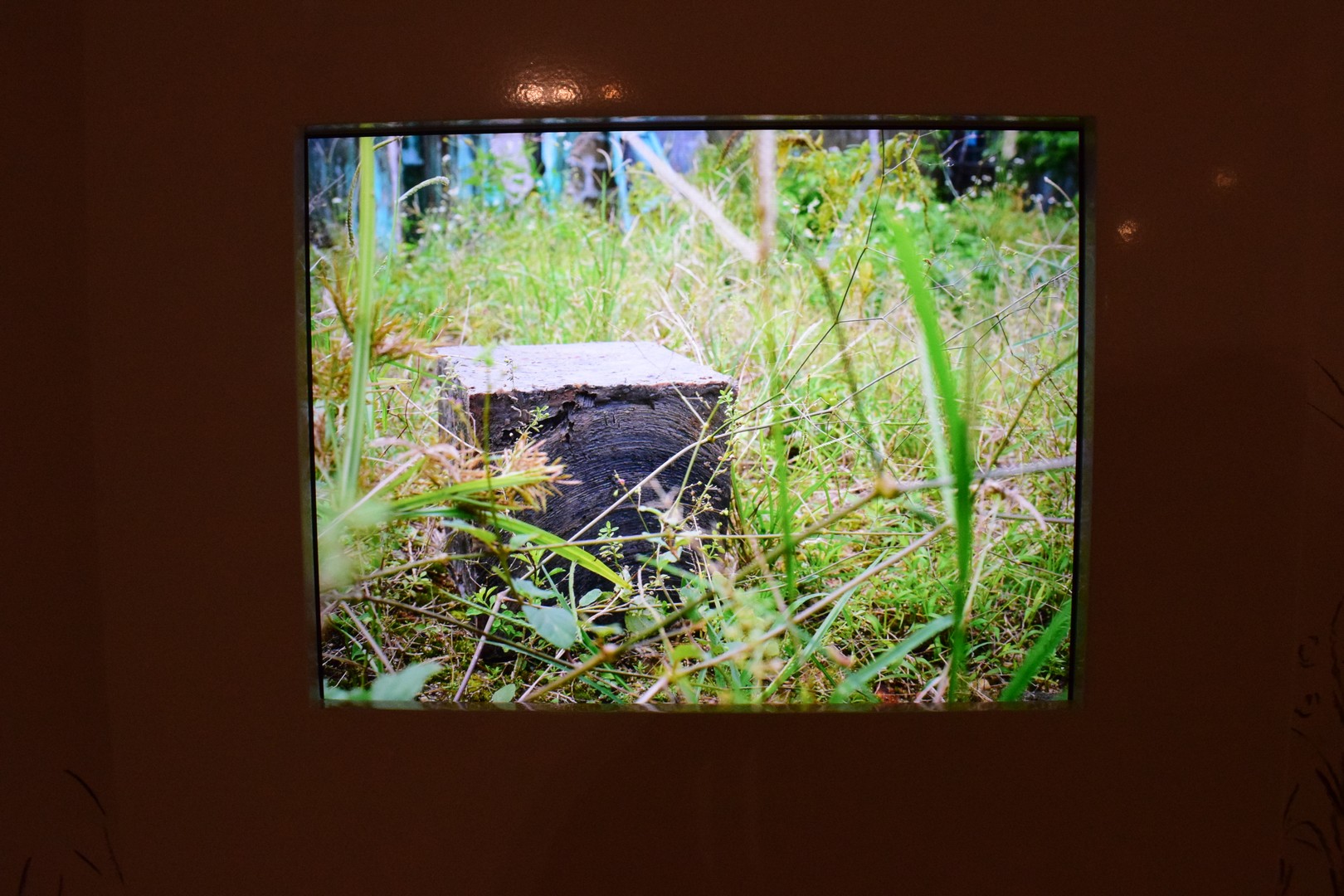 Soap – Socle du Monde (Base of the World) from the series The Extracts.
It was there. 16.470826, 107.5860070
Pencil, charcoal and wood mural; Video documentation: 00:04:35.
Mural dimensions: 180 x 536 cm.

Mô tả
'Soap – Socle du Monde was created specifically for Edge of the Citadel. At the sight of ruins and debris, I noticed fragments of personal memories interwoven with the grand narrative of human life. Soap is a cleaning product used to sanitize; it scours and dissolves what is thought to be impure.
It soothes and brings about a sense of calm. "Soap – Socle du Monde" is my homage to a conceptual art piece I've always adored: "Socle du Monde (Base of the World)", by the Italian artist Piero Manzoni. Merely by overturning the letters inscribed on a metal plinth, he asserted that the world was an artwork now resting "on" said plinth. In my interpretation of the work, the phrase "Socle du Monde" was carved onto a block of soap, then similarly flipped over, with the world on its top – slowly dissolving, bit by bit – for time is a measure of justice for us all.'
The original version of Soap – Socle du Monde was presented as part of Edge of the Citadel in October 2022 in Huế. The work was displayed down Lane 86 Ông Ích Khiêm as an outdoor sculpture, left to interact with rain, dew, sun, wind, insects, and other wildlife. On 7 December 2022, the work 'dissolved' alongside the other fragments of the upper citadel (photographs of which are shown here on the iPad that accompanies the display). At Nguyen Art Foundation, Ho Chi Minh City, the work takes on the subtitle (coordinates of where it was originally displayed in Huế). Instead of attempting to re-present the work in its original form, Ngô Đình Bảo Châu uses pencil, charcoal and a square of wood (taken from the soap mold) to 'sketch' an impression of what once was and commemorate the residuals of a bygone, 'just as the stories of citadel residents, which now exist only in our collective memory'.
Description from No more, not yet Exhibition Catalog, 2023.